NPCA's photo book shows the damage to parks caused by the 2017 hurricanes.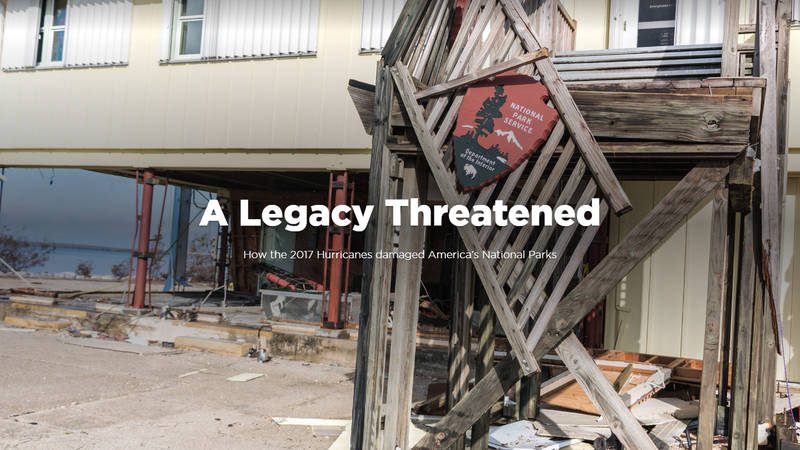 slideshow
See images of the devastation caused by Hurricanes Harvey, Irma, and Maria.
See more ›
Hurricanes Harvey, Irma and Maria damaged or destroyed historic structures, housing, visitor centers, ferry boats, levees, boardwalks, docks, trails, roads, dams, bridges and lodging at many national parks.
Storms harmed natural habitat, threatening water quality, affecting wildlife and making communities more vulnerable to future storm surges. We must rebuild the places that were devastated by these storms.
We urge support for including robust National Park Service funding in the next disaster relief bill. The funds must be sufficient to meet parks' needs and rebuild infrastructure to be more resistant to future storms.
take action Support Storm Recovery Funding for National Parks ›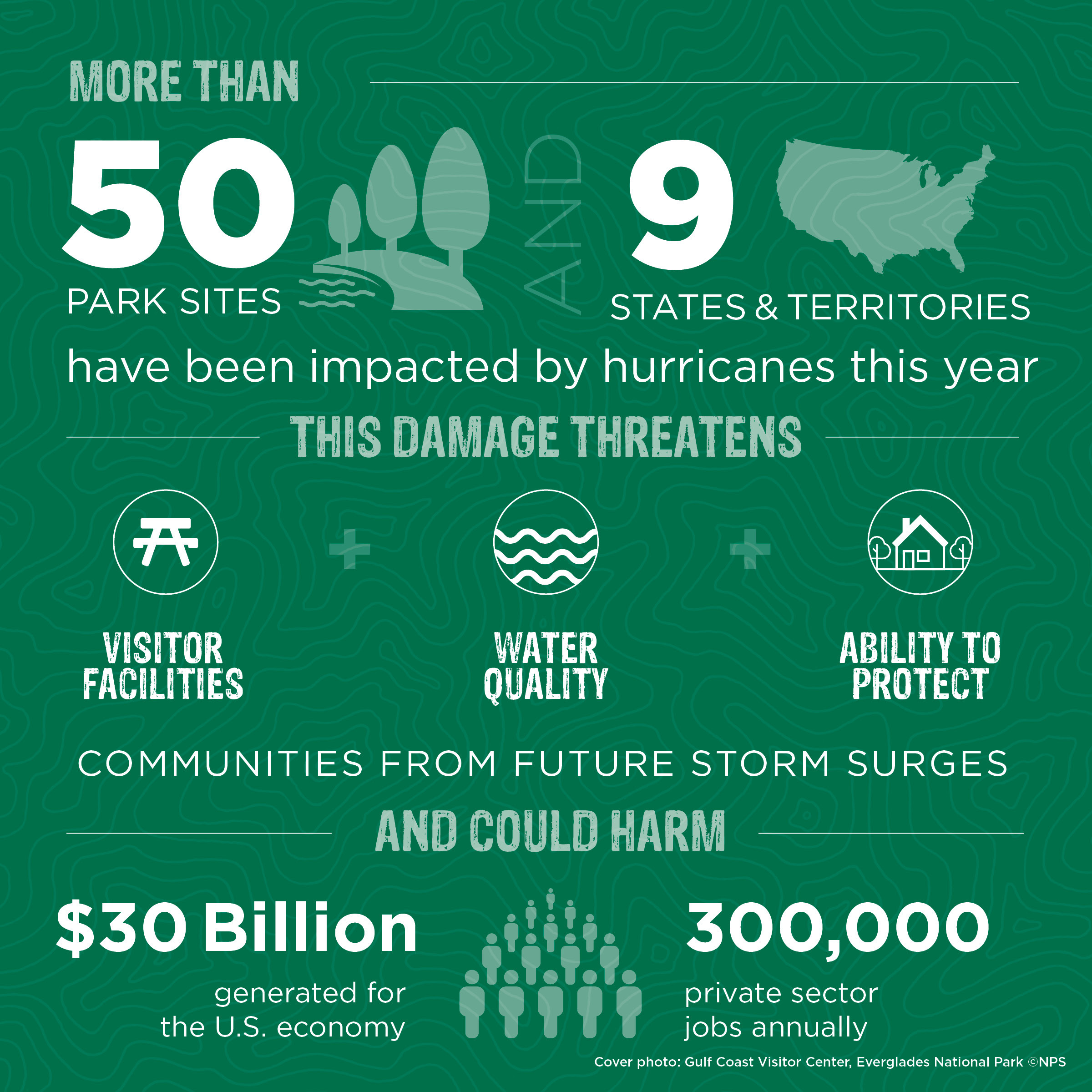 The views expressed in the booklet and on this page are those of the National Parks Conservation Association and do not necessarily reflect the views of the National Park Service.