How advocates around the country helped protect our Parks in Peril
Fifteen months ago, National Parks Conservation Association launched an ambitious campaign to protect some of the country's most beloved places from an array of serious threats.
Staff experts working on the ground across the U.S. identified nine national parks where our supporters had real opportunities to fight for positive, measurable improvements to the long-term health of our land, water, air and wildlife. We called these nine sites our "Parks in Peril" to inspire people to work together to stop these dangers before they ever came close to harming our iconic public lands.
And thanks to you, in seven of these nine parks at greatest risk of harm, we did just that. We won major successes that will safeguard some of the most special natural and historic wonders America has to offer.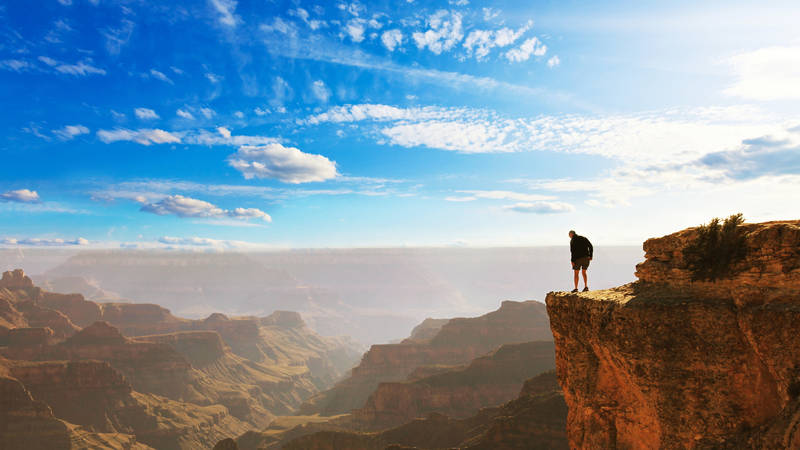 Victory
You helped to stop a massive development proposed just outside the boundary of Grand Canyon National Park that had the Park Service and park supporters worried about negative effects on…
See more ›
Together, we stopped developers from building an enormous mega-mall near the Grand Canyon's South Rim that would have depleted precious water from this fragile desert ecosystem. We helped ensure common-sense energy policies will protect 405,000 acres adjacent to Arches and Canyonlands National Parks from oil and gas development, maintaining the air quality, natural soundscapes and unimpeded scenic views. We secured stronger air quality protections for 48 of the country's largest, most iconic national parks, including Yosemite, when the Environmental Protection Agency finalized important changes to a federal air quality rule regulating haze pollution. And we worked with many partners to advocate for the Department of the Interior's removal of 18 oil and gas leases in the 150,000-acre Badger-Two Medicine region adjacent to Glacier National Park, a wild, roadless area considered sacred by the Blackfeet Nation.
In two cases, we did not get the full victory we had been hoping to achieve, but realized important progress. At Mojave National Preserve, officials at the Department of the Interior approved a harmful industrial-scale solar facility just outside the park's entrance. Fortunately, a vote at the county level stopped the project from moving forward; the park remains protected, but NPCA remains vigilant, knowing the issue could resurface. And at Yellowstone, NPCA is still waiting for the National Park Service and the state of Montana to put a new bison management plan in place that will fully protect the park's famous wildlife and end the controversial yearly "ship to slaughter" program — though Montana's governor did open 330,000 acres of conflict-free year-round habitat for Yellowstone bison for the first time in over 100 years, marking a significant success for these iconic animals.
As I write this, the fate of two Parks in Peril is still uncertain, though I am hopeful that the passion we have shown for these inspirational places will convince decision-makers of the importance of protecting them. I hope you feel as much pride as I do, looking over this list of what we accomplished.
| | | |
| --- | --- | --- |
| Park | Issue | Status |
| Arches | Protect 450,000 acres near the park from oil and gas drilling | SUCCESS |
| Glacier | Withdraw illegal oil and gas leases from land adjacent to park | SUCCESS |
| Grand Canyon | Prevent an enormous, water-depleting commercial development near the South Rim | SUCCESS |
| Grand Teton | Stop 640 acres inside the park from being auctioned to private owners | SUCCESS |
| Mojave | Prevent an industrial solar development on wildlife habitat connected to the park | SUCCESS |
| Yellowstone | Protect park bison from slaughter by securing safe roaming land outside the park | SUCCESS |
| Yosemite | Finalize strong regulations to protect park air from pollution | SUCCESS |
| Biscayne | Protect vulnerable coral and fish populations with a marine reserve | UNCLEAR |
| Colonial | Prevent utility from building transmission towers across historic Jamestown's landscape | UNCLEAR |
Click the status of each park for more information.
2016 was no ordinary year for the national parks. This widely touted centennial year of the National Park Service coincided with the final months of President Barack Obama's last term in office, which comes to a close this weekend. The Obama administration was the focus of all of our Parks in Peril work, and its passion for national parks made most of these successes possible.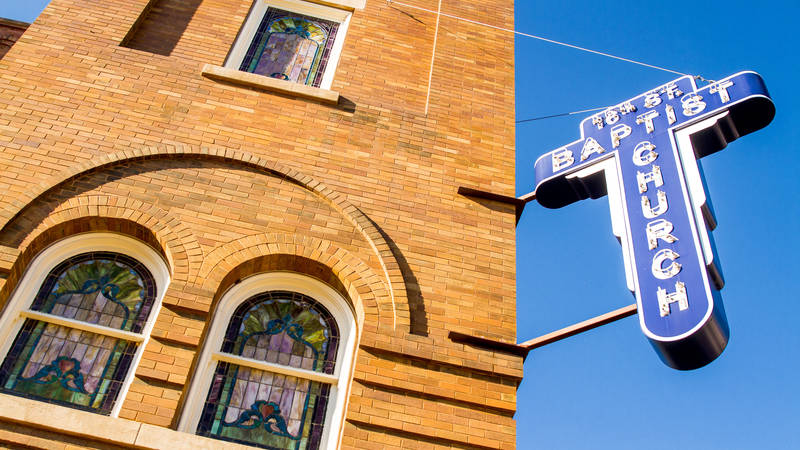 Victory
In the 1960s, Birmingham, Alabama, was one of the most segregated places in the United States. Nonviolent protesters suffered brutal mistreatment in the struggle for equality and ultimately changed the…
See more ›
We also achieved other substantial victories as a result of administration and congressional enthusiasm for our parks in 2016. We played an integral role in winning a historic agreement to put 75,000 acres of mountain ridgelines largely in the headwaters of Tennessee's Big South Fork National River and Recreation Area off-limits to surface mining. We helped pass a bill that will establish the Centennial Challenge, a program that will fund numerous national park projects and youth initiatives where park officials critically need the money. And we worked hard to greatly expand our National Park System to include diverse and significant sites such as Stonewall National Monument, the first national park site dedicated to interpreting part of the LGBT story in America, as well as Belmont-Paul Women's Equality National Monument, Castle Mountains National Monument, Katahdin Woods and Waters National Monument, and, just yesterday, the Birmingham Civil Rights National Monument.
In nearly all cases, these victories represent many years of work by broad and determined partners and groups. I am grateful to the hundreds of thousands of people who spoke out again and again to make our shared vision for a vibrant National Park System a reality.
Stay On Top of News
Our email newsletter shares the latest on parks.
At the same time, I know that the future of some of these parks is uncertain. Some in Congress have already issued legislation and threats to overturn key protections on park air and water — this is unacceptable, and we will need you to help us stop them.
Despite this uncertainty, I remain optimistic. NPCA has spent more than 97 years defending the places that make America special, and 2016 was an exceptional year for all of us. An overwhelming majority of Americans love our national parks, and it's been clear to me throughout our Parks in Peril campaign that you will not hesitate to defend them in times of trouble.
Thanks to you, all of us at NPCA are ready to roll up our sleeves and continue working hard to make 2017 another year of progress and inspiration for these places we love.
About the author
Theresa Pierno

President and CEO

Theresa Pierno is President and CEO of the National Parks Conservation Association. She joined NPCA in 2004 after a distinguished career in public service and natural resource protection, and has helped to solidify the organization's role as the voice of America's national parks.