Dominion Virginia Power could soon construct 17 massive, obstructive electric transmission towers across the James River at Jamestown as well as 27 additional towers throughout the landscape. This terrible plan would forever scar historic Jamestown, Colonial National Historical Park, the Captain John Smith Trail and other beloved historic sites that tell our shared American story.
Colonial National Historical Park along the James River hosts the first permanent English settlement in North America, founded by Captain John Smith and his compatriots at historic Jamestown. A supersize electric transmission line proposed by Dominion Virginia Power threatens this historic landscape.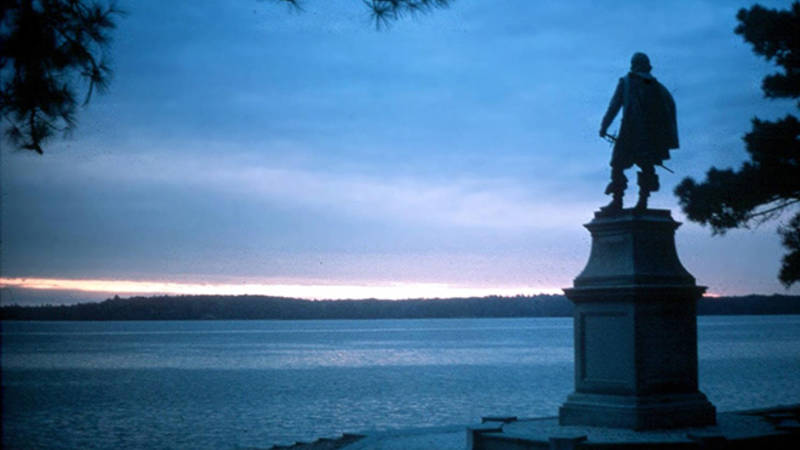 Press Release
Today's ruling puts centuries of American history in jeopardy.
See more ›
While today you can experience the same evocative views as those who settled Jamestown in the 1600s, 44 transmission towers reaching as high as the Statue of Liberty would instead dominate the landscape if Dominion's project moves forward. Seventeen brightly lit towers would be built in the James River itself, potentially disrupting the federally endangered Atlantic sturgeon that have just begun to return to the river.
In 2017, the U.S. Army Corps of Engineers granted Dominion a necessary permit to proceed with its controversial development plan. NPCA sued the Army Corps on the grounds that the agency granted the permit without properly analyzing the project's environmental impacts to the landscape or considering viable alternatives. In May 2018, a federal district court ruled against NPCA, leaving the historic region vulnerable to development.
In May 2018, NPCA filed a notice of intent to sue the Army Corps and the National Marine Fisheries Service for violating the Endangered Species Act after new information revealed that the federal agencies failed to account for how the project will harm two endangered sturgeon species that rely on the James River.
We must ensure that alternatives to this plan are thoroughly examined in a full environmental impact statement and that Dominion is required to consider other reasonable alternatives. We cannot allow a for-profit power company to permanently damage one of America's most historic places.
Background: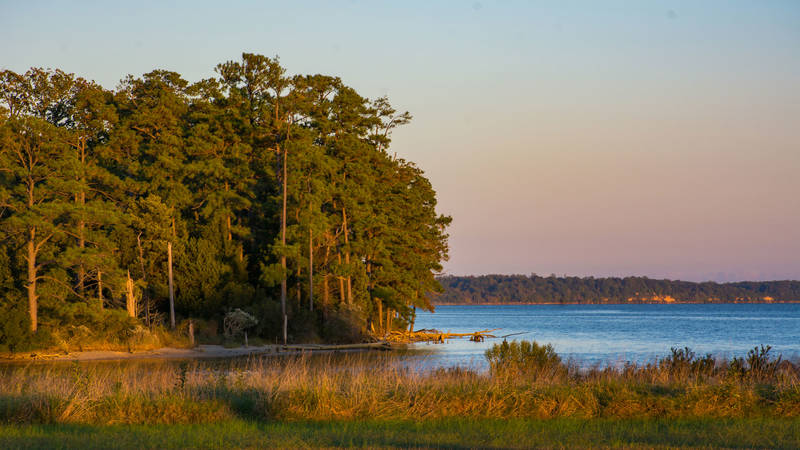 Blog Post
Why we need the U.S. Army Corps of Engineers to deny Dominion's permit and protect 400 years of history
See more ›
Jamestown is where Captain John Smith and the Virginia Company Settlers landed in 1607 to found the first permanent English settlement in North America. It's where brave men, women and children endured brutal winters, starvation, disease and battles to lay the foundation for what became our nation. For more than 400 years, this 50-mile stretch along the James River has been protected.
But this could all be ruined.
Dominion Virginia Power, a for-profit energy company, has received a special permit from the U.S. Army Corps of Engineers to build their transmission towers across the James River. Dominion's preferred path — not coincidentally, the cheapest option — would risk the recovery of endangered Atlantic sturgeon, undermine the $1 billion annual regional travel and tourism industry which supports local jobs and tax revenues for the region and the state, and forever scar the Captain John Smith Chesapeake National Historic Trail and Colonial National Historical Park.
For Dominion, it's all about the money. For us, we're working to protect and preserve the thrilling story of persistence, ingenuity and American self-belief. We're fighting for where Captain John Smith traded iron tools, beads and copper with the Powhatan Indians for food and where Pocahontas, the favored daughter of Chief Powhatan, married tobacco grower John Rolfe in 1614. The first representative assembly in the colonies gathered in the Jamestown church in 1619 — the beginning of our American democracy. The first Africans in the Americas came to Jamestown. Union, Confederate, British and Revolutionary soldiers were here, too. This is sacred ground.
That's why it's critical to speak up for historic Jamestown.
Report
This report finds that the basis for the proposed project is flawed and there is time to determine – and implement – better ways of supplying reliable electricity to the…
See more ›
We want the U.S. Army Corps of Engineers to conduct a full environmental impact statement to provide a thorough examination of the environmental impacts of the proposed project, analyze reasonable alternatives and conduct a public comment period.
To learn more about historic Jamestown, read this moving personal account by former National Park Service Director John Jarvis on the significance of this special place and this Huffington Post blog by NPCA President and CEO Theresa Pierno on the scope of the issue and the alternatives Dominion should consider instead of destroying this piece of American history.
Effort-to-date
More than 11,000 Sent Letters to Army Corps of Engineers

Nov 2015

Park advocates asked the Army Corps to require Dominion Power to pursue alternatives that do not damage historic Jamestown.

Thousands of Comments Delivered to Army Corps of Engineers

Dec 2015

In November 2015, NPCA delivered 13,800+ letters to the Corps asking it to require a full Environmental Impact Statement to be completed before making a decision on the transmission line permit request by Dominion Virginia Power.

Nearly 13,000 Asked President Obama to Protect Historic Jamestown

Jan 2017

National park advocates sent letters to President Obama asking him to stop Dominion Virginia Power's ill-conceived proposal to build massive, obstructive transmission towers across the James River at historic Jamestown.
Sign Up
Get Action Alerts
Want national parks in your inbox? Sign up for NPCA email updates to receive news, features, and opportunities to make a difference! You can unsubscribe at any time.