These 10 nonfiction books will deepen your appreciation for pivotal events in American history and the national park sites that commemorate them. 
If you can't get to a national park, one of the next best things is reading about them. I'm a historian who works to protect national park sites, and these 10 personal favorites showcase some of the incredible history these special places commemorate, interpret and preserve.
"Stonewall: The Riots that Sparked the Gay Revolution" by David Carter (2004)
Stonewall National Monument, New York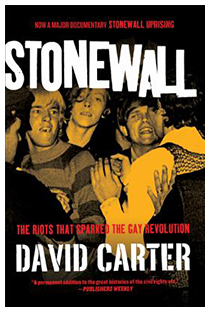 This book successfully connects all the people, politics and circumstances that led to the violent uprising and street demonstrations that rocked the Greenwich Village section of New York City in June 1969. "Stonewall" delves into the history of a time not so long ago when homosexuality was criminalized and describes how that repression led to the uprising that helped launch the modern gay rights movement.
"A Woman's Crusade: Alice Paul and the Battle for the Ballot" by Mary Walton (2010)
Belmont-Paul Women's Equality National Monument, Washington, D.C.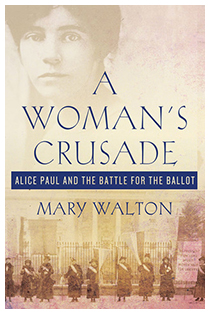 Walton describes Alice Paul as a studious girl from a Quaker family who, in her early years, showed not a hint of the passion and determination she would bring to the battle for women's suffrage as a young adult. After studying in England and meeting the women of the Pankhurst family who organized the suffragette movement in that country, Paul embraced a more radical approach to the fight for women's rights and brought those tactics back to the United States. Paul's "silent sentinels" were the first demonstrators to picket the White House. That they did so shortly after the United States had entered World War I proved Paul's singular focus on winning suffrage for women by almost any means necessary, continuing her work even in the face of arrest, detention and forced feedings.
"Confluence: Harpers Ferry as Destiny" by Dennis E. Frye and Catherine Mägi Oliver (2019)
Harpers Ferry National Historical Park, Maryland, Virginia and West Virginia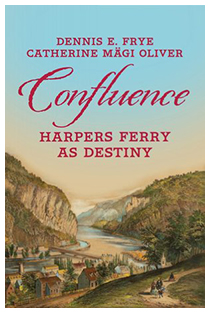 Harpers Ferry sits at the confluence of the Potomac and Shenandoah Rivers. It also sits at the crossroads of American history. Harpers Ferry was the site of John Brown's October 1859 raid; the place where Confederate Gen. Stonewall Jackson scored what was arguably his most notable battlefield achievement, the envelopment and capture of the town and its Union garrison in September 1862; and in the summer of 1906 it hosted the second annual meeting of W.E.B. Dubois' Niagara Movement, an affiliation of activists that later helped establish the NAACP.
Frye and Oliver provide a lively examination of the town's history and the work it took (and still takes) to maintain Harpers Ferry as a unit of the National Park System.
"Black Officer in a Buffalo Soldier Regiment: The Military Career of Charles Young" by Brian G. Shellum (2010)
Charles Young Buffalo Soldiers National Monument, Ohio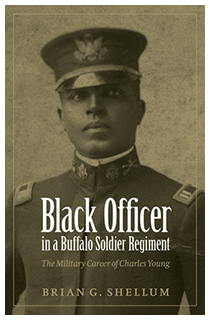 Born in Mays Lick, Kentucky, in 1864 to enslaved parents, Charles Young went on to become just the third African American in the 19th century to graduate from the United States Military Academy at West Point. Young had a long and distinguished career with the military during which he served as a junior officer with the Ninth Cavalry at Fort Robinson in Nebraska and Fort Duchesne in Utah, a professor of military tactics at Wilberforce University, a battalion commander with the Ohio National Guard, and finally as the U.S. military attaché in Liberia.
Young's connection to national parks came in 1903 when he led a detachment of the Ninth to Sequoia National Park, where he served as acting superintendent while his men built roads and protected the park from illegal grazing. Young led an extraordinary life while facing great difficulties, mostly a result of ingrained racial prejudices that ruled the times. Shellum's book does justice to Charles Young's remarkable achievements and the prominent role he occupies in American history.
"A Dolores Huerta Reader" edited by Mario T. García (2008)
César E. Chávez National Monument, California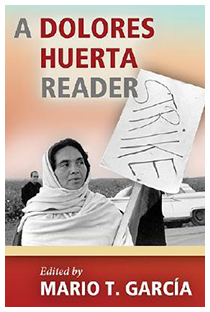 When César Chávez formed the National Farm Workers Association (NFWA) in 1962, the person he chose to be his right-hand man turned out to be a woman named Dolores Huerta. Over the next four decades, Huerta proved to be an unstoppable force organizing for the rights of farm workers and the dispossessed. She organized for the NFWA and later the United Farm Workers of America, suffered the violent reprisals of union-busting goons, and became a source of inspiration for people all over the world.
President Barack Obama designated the César E. Chávez National Monument in Keene, California, in 2012, protecting the site known as Nuestra Señora Reina de la Paz in perpetuity for the benefit, enjoyment and inspiration of current and future generations.
"Andrew Johnson" by Annette Gordon-Reed (2011)
Andrew Johnson National Historic Site, Tennessee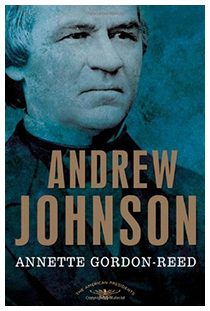 Gordon-Reed describes President Andrew Johnson as being "a near polar opposite" of his predecessor Abraham Lincoln. Her book examines Johnson's life, his career as a largely self-made man, and his impressive, complex political legacy that was marred by frequent scandal and ended in a controversial abandonment of equal rights and a "square deal" for African Americans. As Gordon-Reed concludes, "only in America" could Johnson's life and legacy unfold as they did.
"The Wright Brothers" by David McCullough (2015)
Dayton Aviation Heritage National Historical Park, Ohio; Wright Brothers National Memorial, North Carolina
One December day in 1903 in the Outer Banks of North Carolina, Orville and Wilbur Wright were looking to refine an experiment with human-powered flight. The time they spent in the air that day (the first one lasting for only 12 seconds) changed the course of history. McCullough provides an in-depth look at two of the most curious and determined inventors the world has ever known, and he examines the role of their father and sister Katherine, who helped the Wright brothers in ways the public has never fully comprehended.
"Sign My Name to Freedom: A Memoir of a Pioneering Life" by Betty Reid Soskin, edited by J. Douglas Allen-Taylor (2018)
Rosie the Riveter/World War II Home Front National Historical Park, California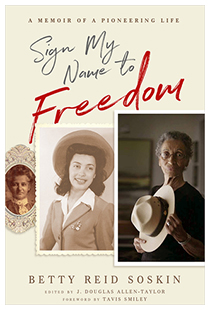 Betty Reid Soskin describes herself as the child of "proud Louisiana Creole parents who refused to bow down to Southern discrimination." She carried that determination from Louisiana to California where she worked on the civilian home front during the Second World War. A businesswoman, community advocate and legislative aide, Reid Soskin is perhaps most famous for her role as the oldest permanent park ranger in the history of the National Park Service. Thanks to her efforts, the Rosie the Riveter/World War II Home Front National Historical Park has more accurate and inclusive interpretation regarding the place of women of color in wartime industries. An American icon, Betty Reid Soskin received the Robin W. Winks Award for Enhancing Public Understanding of National Parks from the National Parks Conservation Association in 2018.
"We Hold the Rock: The Indian Occupation of Alcatraz, 1969 to 1971" by Troy R. Johnson (1997)
Golden Gate National Recreation Area, California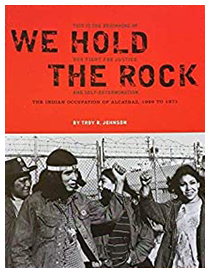 From November 1969 to June 1971, 89 American Indians and supporters occupied Alcatraz Island in a 19-month civil rights protest. Acting under a provision in the 1868 Treaty of Laramie that declared all retired, abandoned or "surplus" federal lands would be returned to American Indians with some connection to the place or property, a group led by Richard Oakes and LaNada Means occupied the former federal penitentiary that had been closed in 1963.
Although the federal government forcibly removed the protesters in 1971, the occupation had a profound impact both on federal American Indian policy and American Indian activism.
"March" Books One, Two and Three, by John Lewis, Andrew Aydin and Nate Powell (2013, 2015 and 2016).
Selma to Montgomery National Historic Trail, Alabama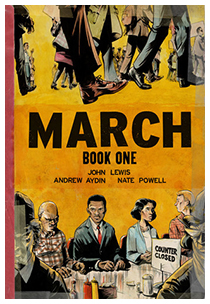 This series of graphic novels traces the life and legacy of John Lewis, a true American icon. From his humble beginnings in east Alabama to his violent beating at the hands of law enforcement officers in Selma, Alabama, to his election as a U.S. congressman, "March" is a biography in graphic novel form of a man who did dire work in troubling times and still managed to keep his sense of humor.
Stay On Top of News
Our email newsletter shares the latest on parks.
About the author
Alan Spears

Senior Director of Cultural Resources, Government Affairs

Alan joined NPCA in 1999 and is currently the Senior Director of Cultural Resources in the Government Affairs department. He serves as NPCA's resident historian and cultural resources expert. Alan is the only staff person to ever be rescued from a tidal marsh by a Park Police helicopter.