Parks in Peril
Silencing Public Voices
The administration is attempting to gut a law that has protected America's public health, lands and cultural resources for the last 50 years. If we don't prioritize the protection of our shared resources and allow the public to weigh in on decisions that affect them, this could be what's left of America's national parks.
The National Environmental Policy Act (NEPA), one of our country's bedrock environmental laws, requires government agencies to carefully consider public health and our environment before permitting proposed projects on federal lands, and ensures the public has a voice in the process. Thanks to the thorough environmental reviews and meaningful engagement with the public outlined by NEPA, oil rigs don't greet you at the entrance of Great Sand Dunes National Park and Preserve and a major highway doesn't cut through sacred tribal lands on the doorstep of Glacier National Park.
Time and again, NEPA has reinforced effective decision-making in our national parks, giving people a voice in how their public lands are used, and it has ensured the environment, from the air we breathe to the water we drink, is considered before development projects move forward.
But now, the administration has instituted policies to remove environmental reviews and has gone to great lengths to minimize public input on federal projects in and around our national parks. And the administration is moving to further curtail expertise and limit the government and public's ability to address the long-term harm of climate change on federal projects.
For our national parks, this could mean massive developments at places like historic Jamestown and Colonial National Historical Park, or rockets launching over critical turtle nesting habitats at Cumberland Island National Seashore.
By limiting public input in environmental reviews of federal projects, the administration is opening the door to incompatible development at parks across the country. Illustrations by Angeline Bandong.
What's next? Tell Washington: Don't Sneak Regulatory Rollbacks Through During a Crisis ›
Case Study: Colonial National Historical Park
For centuries, Jamestown has represented our nation's complicated history — a place of struggle and determination, where indigenous Powhatan people and English settlers lived with resilience, and where modern American democracy began. But now, a massive transmission line cuts through this once undeveloped landscape, destroying the essential character of this historic place.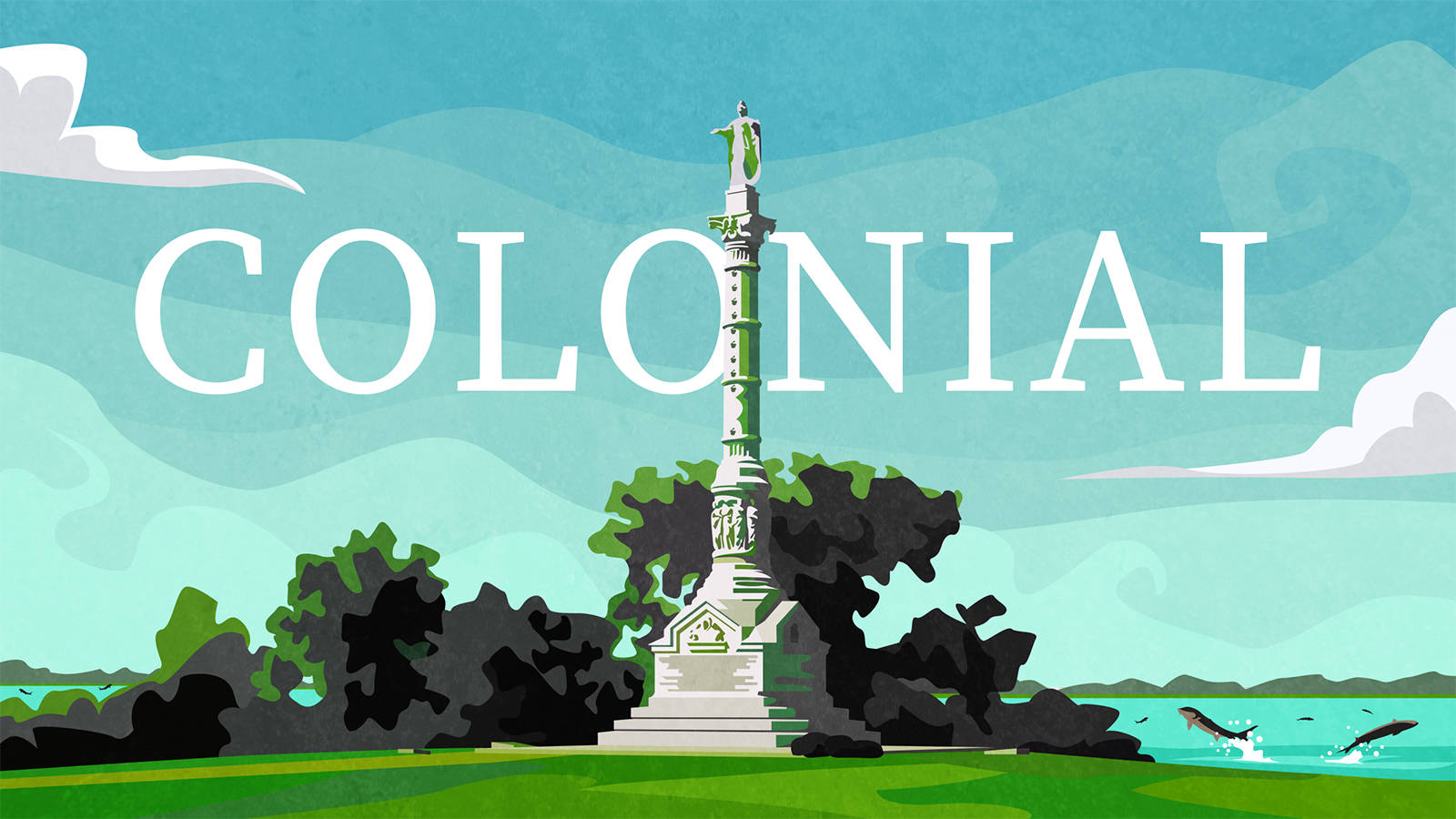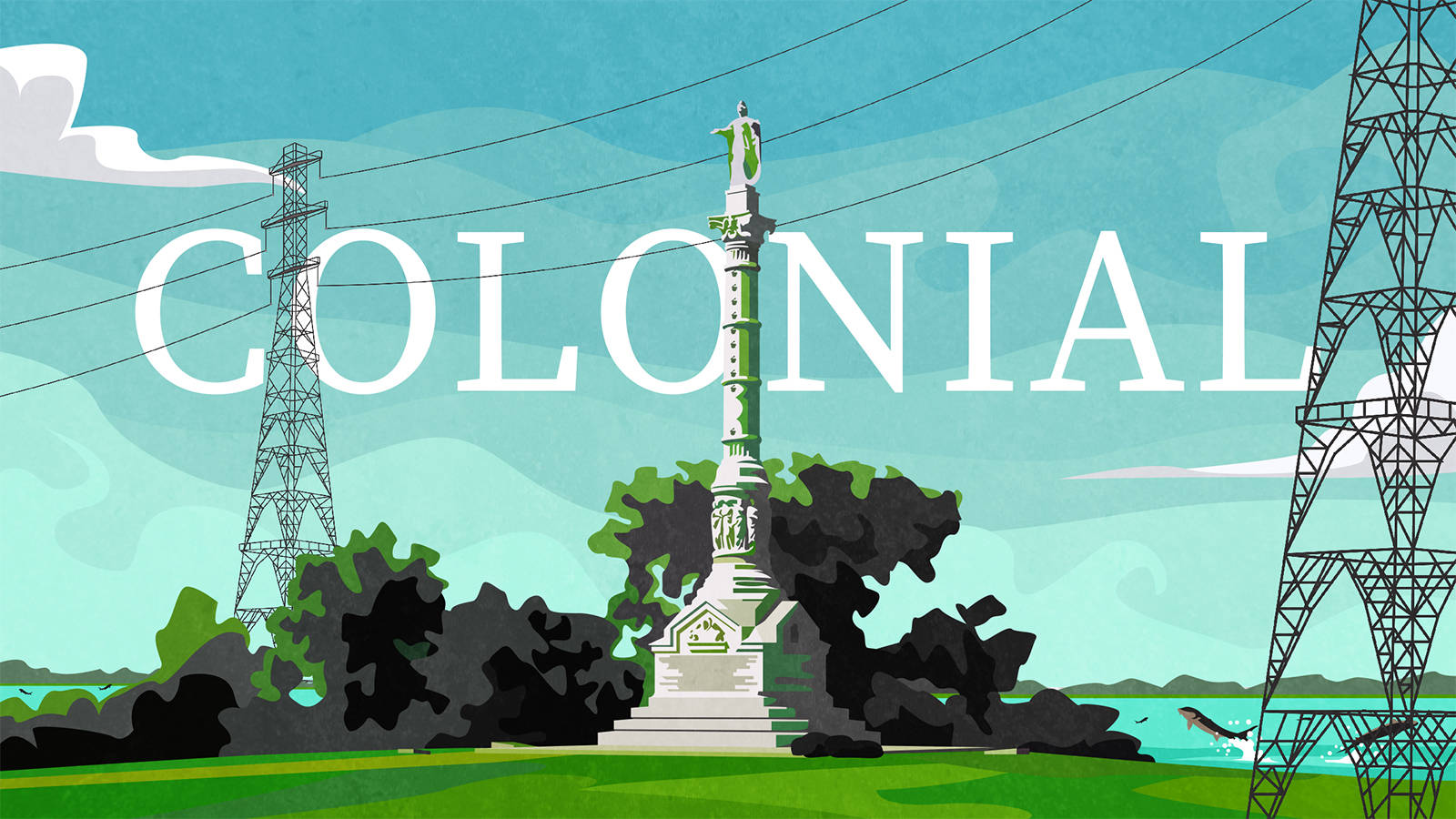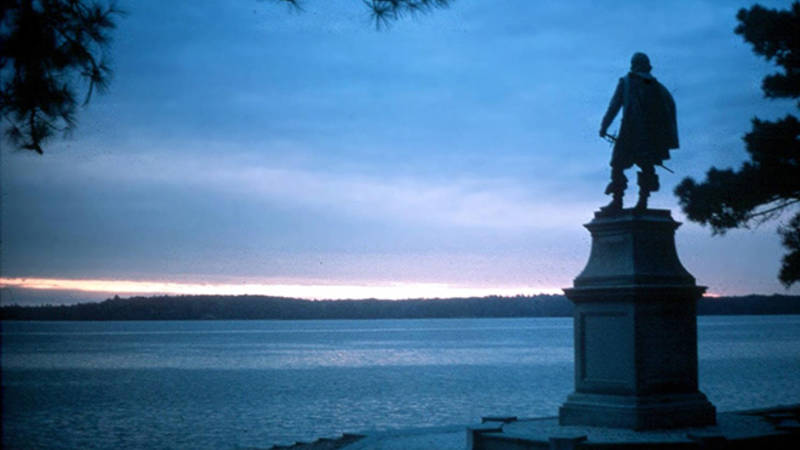 Press Release
Today's decision could resolve six-year battle to preserve American history
See more ›
The administration failed to conduct a transparent public process and comply with NEPA when it granted Dominion Energy a permit without first conducting an environmental impact statement. Despite six years of public outcry, protests from energy experts and ongoing legal action, the administration approved a permit to build a massive transmission line across the James River that now degrades the historic character of Jamestown and the surrounding park sites, including Colonial National Historical Park, Colonial Parkway, the Captain John Smith Chesapeake National Historic Trail and other beloved historic landmarks that tell some of our earliest shared American stories. 
The administration robbed the public of its voice, and now this harmful development is preventing future generations from experiencing this treasured place in its true historic context, as it existed for centuries.
Parks in Peril: What will be left of America's national parks?
Make a tax-deductible gift today to provide a brighter future for our national parks and the millions of Americans who enjoy them.
Donate Now