Parks in Peril
Fast Tracking Oil & Gas Drilling
The administration has accelerated oil and gas leasing in national park landscapes over the last three years. Without immediate action to counter this dramatic increase in potential development, this could soon be what's left of our national parks.
For three years, the Trump administration has pushed aggressive energy policies, accelerating oil and gas leasing in national park landscapes and eliminating vital environmental protections. At the same time, the administration has drastically decreased opportunities for the public and key stakeholders, including the National Park Service, to have a voice in public land leasing decisions.
Nearly 24.5 million acres of public land — an area larger than the state of Indiana – have been offered for oil and gas leasing since the Trump administration took office. The Bureau of Land Management is putting tens of thousands of acres on the table across the West every three months and many leases are sold for only $2 an acre. To expedite drilling on public lands, the administration introduced a series of executive orders, rules and memoranda that place the interests of the oil and gas industry above the health, safety and voice of citizens — essentially, cutting the public out of public lands decisions.
From Sequoia National Park to Chaco Culture National Historical Park to Big Cypress National Preserve, current leasing policies and fossil fuel extraction and operations have scarred park landscapes. The administration's aggressive oil and gas approach threatens the air we breathe, the water we drink, our cultural heritage, park wildlife and the tourism economies our parks support.
We must continue to fight to protect our national parks so that future generations will have the opportunity to experience all these treasured places have to offer. So, what's next? It is up to all of us to speak up before our parks and all they protect are gone forever.
Aggressive leasing policies have already opened millions of acres for oil and gas drilling. If this trend continues, more national park landscapes could be at risk. Illustrations by Angeline Bandong.
Case Study: Great Basin National Park
Great Basin National Park's stunning wilderness, mountains and forests are representative of this unique region in eastern Nevada. The park is home to some of the oldest living organisms in the world — bristlecone pines. These gnarled, weathered trees can live to be over 4,000 years old.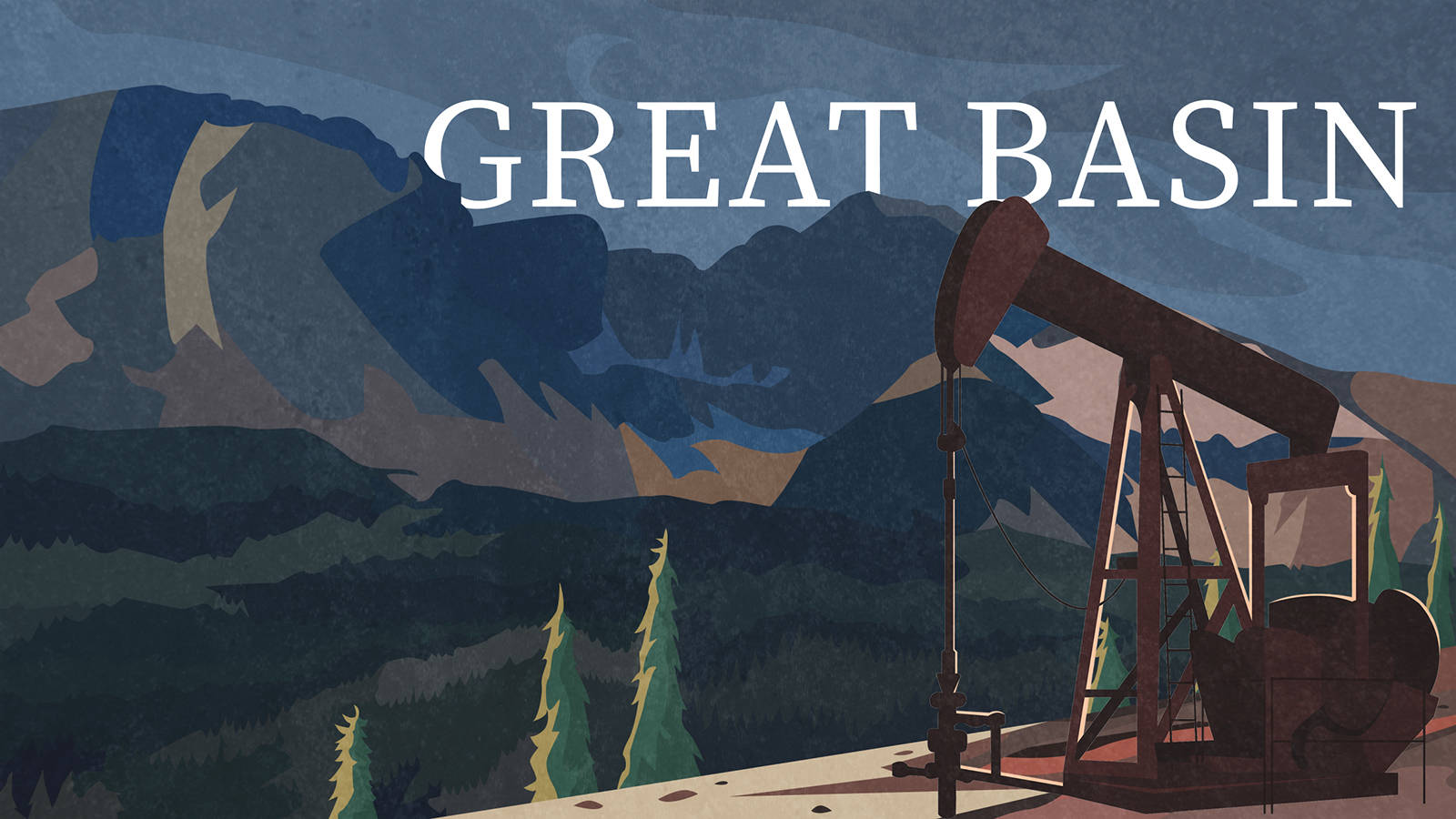 Make a tax-deductible gift today to provide a brighter future for our national parks and the millions of Americans who enjoy them.
Donate Now