Parks in Peril
Erasing Clean Air Safeguards
Air pollution remains one of the most serious threats facing national parks, harming the health of park visitors, wildlife and neighboring communities. This could soon be what's left of our national parks.
When we think about places like Yellowstone and Acadia, we envision unspoiled landscapes and scenic views. Unfortunately, that reality is now even further out of reach. Nearly 90% of our more than 400 national park sites are plagued by haze pollution, which is caused by coal plants and oil and gas development and operations, as well as other sources such as vehicles.
The Clean Air Act's Regional Haze Rule is a time-tested program intended to protect national parks such as Yosemite, Grand Canyon and Great Smoky Mountains from air pollution. It has resulted in measurable and noticeable improvements in visibility and air quality across the country. For decades, passionate park advocates have made great strides clearing the air. However, the current administration's policies are reversing this trend. Today, air pollution is on the rise and enforcement actions against polluters have plummeted by 85 percent.
The administration continues to weaken the invaluable regional haze program, replacing strong state plans with weaker ones that allow coal plants and other polluters to continue fouling the air we breathe.
The result of these rollbacks will mean dirtier air for our parks and communities across the country.
Nearly 90% of our national parks are plagued by haze pollution. Rollbacks to the regional haze program will mean dirtier air for parks across the country. Illustrations by Angeline Bandong.
Case Study: Big Bend National Park
Coal plants in Texas emit the most visibility-impairing, lung-damaging sulfur dioxide pollution in the nation. This contributes to hazy skies, missed work, and health concerns including heart disease, breathing difficulties and premature death.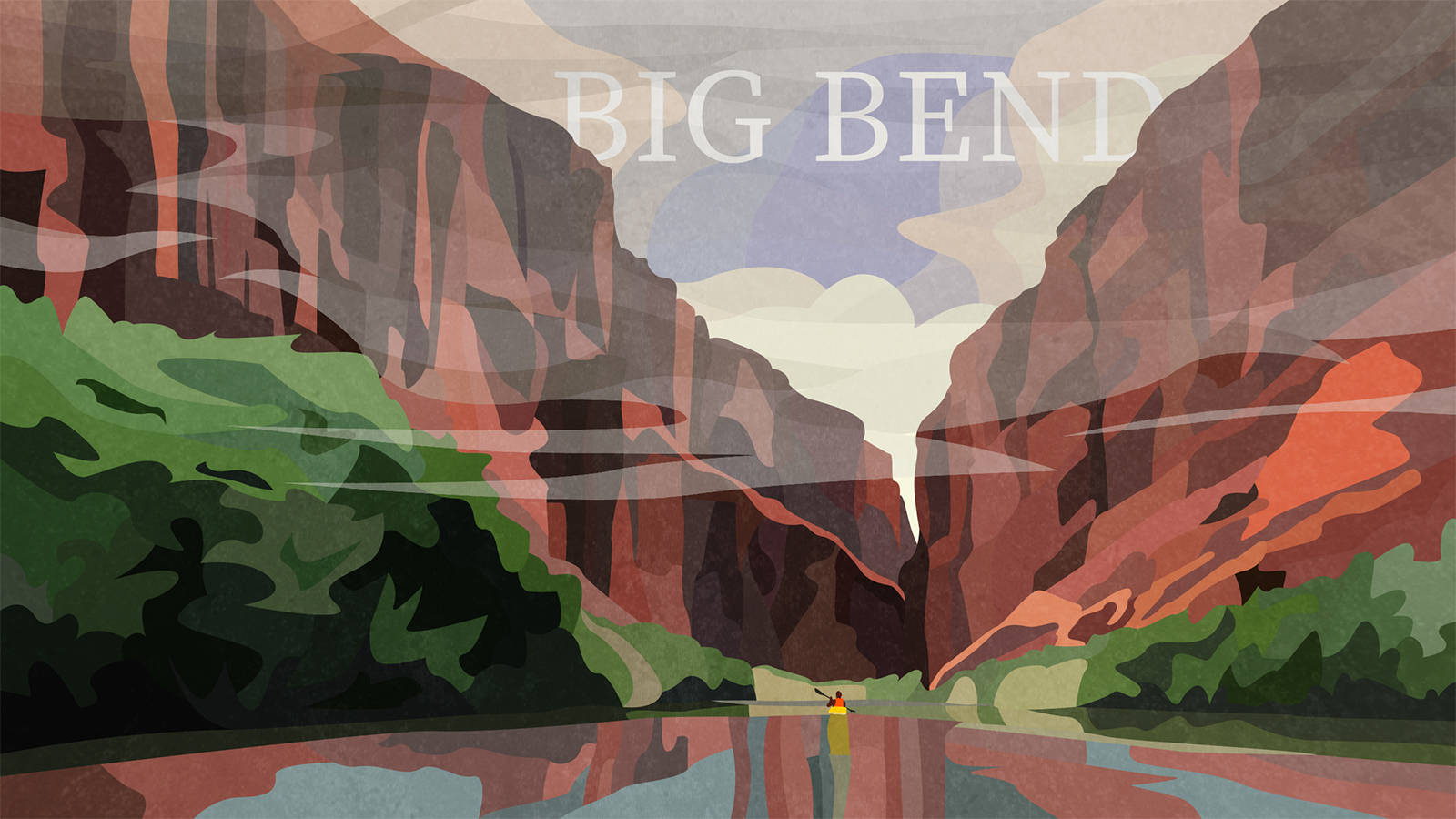 Haze pollution also wreaks havoc on nearly 90% of our national parks, including Texas' Big Bend and Guadalupe Mountains, as well as the people who visit and live near them.
Despite previous action by the Environmental Protection Agency to clear the air for Texas' parks and people, the current administration is proposing a regional haze plan that will allow more pollution, at the expense of the health of our communities and national parks.
Parks in Peril: What will be left of America's national parks?
Make a tax-deductible gift today to provide a brighter future for our national parks and the millions of Americans who enjoy them.
Donate Now