Americans can breathe more deeply thanks to five important victories NPCA and its advocates won in 2015 that will help improve the air quality in our national parks. Here's what these victories will mean—and a new way you can take action to help hold more polluters accountable.
Last summer, NPCA graded and ranked U.S. national parks on air quality, and the news wasn't good. We found that three out of four national parks have air that can be unhealthy to breathe. This pollution also means that park visitors lose 50 miles or more of visibility, on average, from haze and smog. And 90% of our national parks are currently experiencing extreme weather linked to climate-changing air pollution.
The problem is enormous and pervasive. Fortunately, advocates like you helped to win two significant nationwide victories in 2015 that will result in tangible improvements to the air we breathe.
Less ozone pollution. Ozone is one of the most prevalent air pollutants in the United States, and it contributes to a number of health and environmental problems. In October, the Environmental Protection Agency (EPA) issued a stricter rule to regulate industrial emissions and limit the ozone that enters the atmosphere. Though this rule could have been even stronger, as it stands, it will contribute to healthier park ecosystems and reduce the number of asthma attacks, emergency room visits, and premature deaths from dirty air.

Serious action on climate. In August, the Obama Administration issued a groundbreaking rule to address climate-changing pollution from coal-fired power plants. The aptly named Clean Power Plan sets ambitious targets to reduce carbon emissions nationwide. These regulations will help address the temperature and weather extremes that seriously threaten the ecosystems national parks were created to protect, tackling one of the biggest threats facing our planet.
These two victories represent much-needed improvements to federal policies. But there's more good news. Three more victories at the state level will mean cleaner air for specific national parks and their surrounding communities.
Less sulfur dioxide pollution at Big Bend and Guadalupe Mountains. Just this month the EPA signed state plans for Texas and Oklahoma that will compel 14 coal-fired power plant units to install new pollution controls or upgrade their existing controls to reduce sulfur dioxide pollution. Sulfur dioxide harms ecosystems and public health and mars scenic views. These improvements will help restore air quality throughout the region.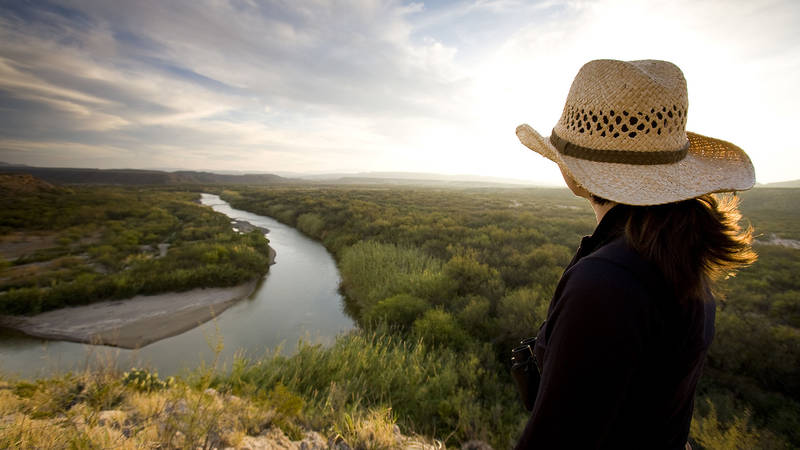 Report
"Polluted Parks" graded the pollution-related damage in the 48 national parks required by the Clean Air Act to have the highest possible air quality.
See more ›
Less haze at Shenandoah, Glacier, and Yellowstone. The EPA will revisit regulations designed to protect national park air from sources of haze pollution, including coal-fired power plants, cement kilns, pulp and paper mills, and oil refineries in Pennsylvania and Montana in response to successful legal actions by NPCA. Because of our success, advocates will have key opportunities to demand EPA to do a better job in holding polluters accountable to clear the air for people and parks in both regions.

Less coal-fired pollution at Voyageurs and Isle Royale. In Minnesota, the power company Xcel announced that it would close down its outdated Sherburne County Generating Station on the heels of a long-fought legal settlement with NPCA requiring pollution reductions at the plant. This will result in dramatic improvements in air quality throughout the region and big reductions in climate pollution.
Now, there is another important opportunity to help.
Please take action to urge EPA to clean up haze throughout the country. The Regional Haze Rule is the program under the Clean Air Act that protects air quality in national parks and wilderness areas. The Obama Administration has reduced sulfur dioxide and nitrogen oxide pollution by hundreds of thousands of tons a year under the current rule. However, flaws in the rule allow polluters to evade clean-up requirements in the next decade. You can help push for stronger accountability measures to close these loopholes so the rule can do the ambitious job it was set out to do: restore natural air quality to national parks and wilderness areas.
As we prepare to kick off the National Park Service's centennial year in 2016, we can all breathe more deeply and appreciate more of these natural landscapes thanks to the work advocates like you have done and continue to do.
Learn more about NPCA's work to protect national park air and follow our #CleanAir4Parks campaign on social media for updates. Want more opportunities to take action? Sign up to receive news and alerts from NPCA on this campaign and other critical issues affecting national parks.
About the author
Stephanie Kodish

Former Senior Director & Counsel, Clean Air & Climate

As Senior Director and Counsel for Clean Air and Climate Programs Stephanie Kodish leads NPCA's effort to drive solutions towards a healthy climate and clean air for national parks and communities.