National Parks Conservation Association Calls for Congressional Action as Park Service Centennial Approaches
Seattle, WA – National Parks Conservation Association today released "Park on the Edge," a new report detailing and drawing attention to funding shortfalls – and opportunities – facing Olympic National Park. Olympic National Park, one of the most visited national parks in the country, receives only approximately 60% of the funds it needs to adequately serve visitors, maintain roads and trails, and protect internationally recognized natural resources. The report comes as members of Congress work to strike a spending deal to provide funding for our national parks and other federal programs and agencies with a looming December 11 deadline, and as the National Park Service rapidly approaches its 100th anniversary in 2016.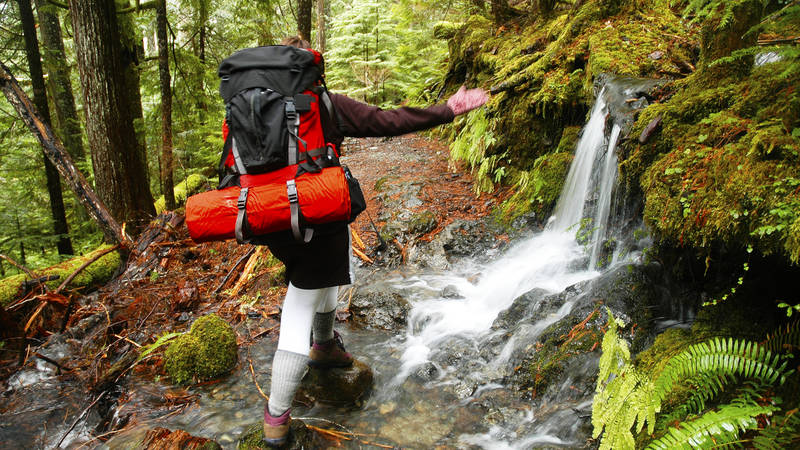 Report
Olympic National Park, one of the most visited national parks in the country, currently receives only approximately 60% of the funds it needs to adequately serve visitors, maintain roads and…
See more ›
"Park on the Edge" examines the years of inadequate funding that have led to Olympic National Park's $133 million buildup of maintenance needs for trails, visitor centers and other facilities – contributing to the more than $11 billion backlog across the National Park System. Providing a deeper look into specific challenges within the park, the report also includes four case studies, focusing on the Elwha River, Hurricane Ridge, coastal regions, and the Hoh Rainforest.
• Elwha River: The largest dam removal in U.S. history occurred within Olympic National Park, at the Glines and Elwha dams. This project has allowed for salmon to return to their historic spawning grounds and is marking a vast revegetation of the area. However, a relatively small amount of additional funds are needed to complete the revegetation of the area and allow continued scientific monitoring and research in the region.
• Hoh Rainforest: A newly renovated visitor center opened in this iconic section of the park in June of 2015; however, due to lack of additional funding only allows for one ranger to staff this center to greet and provide information to visitors most times of the year. Further, it opened without any new exhibits.
• Hurricane Ridge: For much of the winter, the stunning views and visitor center at Hurricane Ridge are left inaccessible to most visitors, as funds only allow for the road to be plowed three days per week.
• Wilderness Coast: Years of underfunding has taken its toll on weather-beaten trails, with not enough funding to provide staff to maintain them. While volunteers contribute 12,000 hours annually to help with maintenance, supporting such efforts with recruiting and management also requires funding. A $200,000 annual influx could completely support the staff needed to maintain the trails for the safety of visitors as well as to prevent damage to park resources.
"With years of insufficient funding, Olympic National Park is facing challenges that we sadly see across our National Park System – and it is time for Congress to write a new story for our national treasures," said Rob Smith, Northwest Regional Director for National Parks Conservation Association. "Investing in Olympic and our national parks is good for visitors, good for protecting world-class natural resources for future generations, and good for regional jobs and businesses – a triple win."
Each year, 3.2 million recreational visits generate $264 million in spending in gateway communities, such as Port Angeles, Forks, and Sequim, contributing to over 3,600 jobs. The park's popularity continues to grow, with June visits up 40 percent this year and a 77% increase overall in campground attendance.
"Olympic National Park is vital to the economic well-being for the community of Port Angeles," said Russ Veenema, Executive Director of the Port Angeles Regional Chamber of Commerce. "The park rangers do a good job of caring for Olympic with the resources available, but it is up to us citizens and business leaders to advocate for more appropriate funding levels."
"The long-term success of the Elwha revegetation project is vital to ensuring our business can offer consistent and quality service to tourists," said Morgan Colonel, Owner and Manager of Olympic Raft and Kayak.
The upcoming 100th anniversary of the park service is an opportunity to begin to restore funding for Olympic and other national treasures across the country. The spending bill currently under consideration is the first of many opportunities to fulfill a vision of vibrant and healthy national parks that protect our heritage and serve millions of families each year.
Click here to view the full report.
###
About National Parks Conservation Association
Since 1919, the nonpartisan National Parks Conservation Association (NPCA) has been the leading voice in safeguarding our national parks. NPCA and its more than one million members and supporters work together to protect and preserve our nation's natural, historical, and cultural heritage for future generations. For more information, visit www.npca.org.