New NPCA report highlights successful restoration efforts in and around 10 national parks and the need for increased federal funding.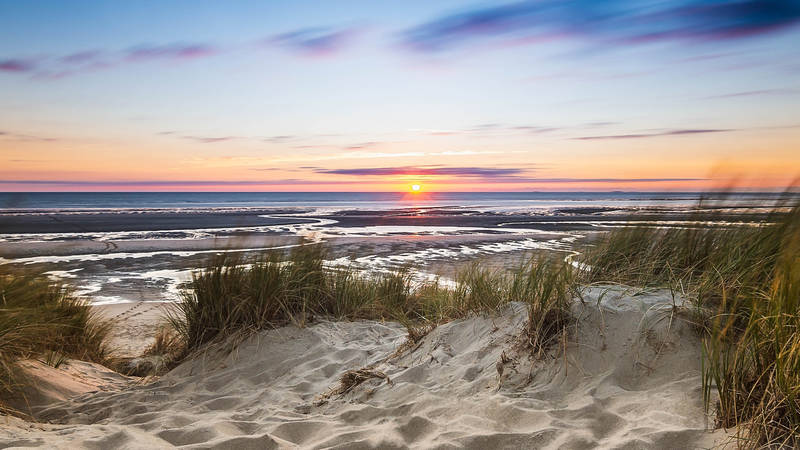 Report
These success stories highlight the important role our national parks play in restoring the Great Lakes – the largest source of fresh water on the planet.
See more ›
Traverse City, MI – Today, a new report by National Parks Conservation Association (NPCA) highlights the successful restoration efforts happening in and around 10 national parks within the Great Lakes region. A Sound Investment: Restoring the Great Lakes shows the power and value of our national parks in helping to clean up toxic areas, reducing land and water-based invasive species, restoring wetlands, and reducing the impacts of climate change. This important work contributes to improving the overall health of the Great Lakes - the largest fresh water source on the planet, which supplies drinking water to more than 30 million Americans. Building on our nearly two decades of advocacy in the Great Lakes, NPCA prioritizes park protection and restoration in these national park landscapes and continues to call for robust federal funding to accelerate successful stewardship throughout the region.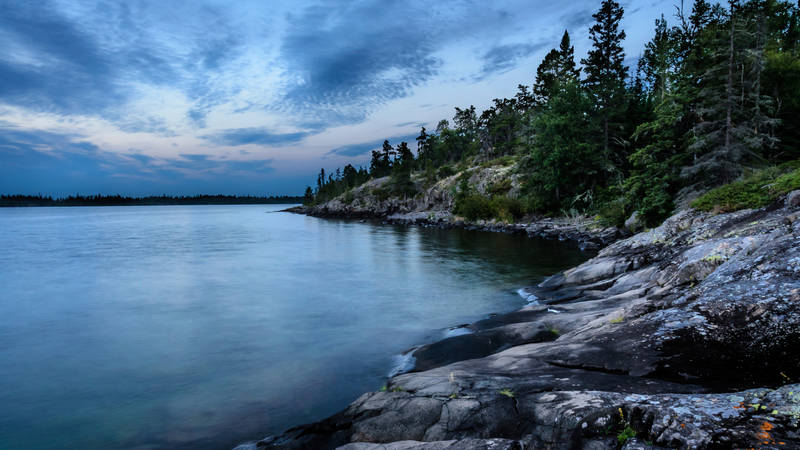 Fact Sheet
The Great Lakes Restoration Initiative (GLRI) is a federal funded program that was launched in 2010 to accelerate efforts to restore and protect the Great Lakes – the largest fresh…
See more ›
Recognizing the urgent need, the Great Lakes Restoration Initiative (GLRI) was established 13 years ago with strong bipartisan support, to address the most significant problems facing the Great Lakes. The National Park Service is one of the most effective leaders in utilizing the federal GLRI yet of the more than $3.8 billion allocated to restoring the lakes since the program's inception, national parks have received only about two percent of these funds. Congress agreed to fund the GLRI up to $425 million annually through 2024. NPCA calls on Congress to fund the full $425 million.
"Investing in our national parks is money well spent and provides an exceptional return on those investments," said Kira Davis, Great Lakes Program Manager and resident native to the Great Lakes. "More money into the GLRI means more money that can be invested in national park landscapes where those benefits can be felt and seen by millions. Congress and the administration must fully fund the GLRI for our people, lands, waters and wildlife. And the Park Service must receive a bigger slice of the pie."
Investing in Great Lakes national parks has far-reaching benefits for the protection of water and wildlife within national park landscapes, and for the more than 10 million visitors to our Great Lakes parks each year. From Isle Royale to Cuyahoga, our Great Lakes parks are experiencing more visitors than ever before, further demonstrating our love for and connection to these treasured places. These parks are home to threatened and endangered species, offer a variety of recreational adventures and collectively support more than $750 million in economic activity and thousands of jobs. Together, they protect more than 620 miles of Great Lakes shoreline, beaches, dunes and wetlands. And through restoration investments like the ones highlighted in our report, NPCA and many others have partnered with the Park Service to restore native plants and water and to expand wetlands, which remains a top defense in combatting shoreline erosion and other climate change harms.
"Our national parks and waters unite us," said added Davis. "All living things need clean water. Our parks play an important role in restoring the Great Lakes and in protecting our way of life. We must continue to invest in the successful restoration already underway and accelerate this progress."
Report highlights from national park projects include:
Addressed or removed 21 toxic areas within Apostle Islands, Indiana Dunes, Isle Royale, Keweenaw, Pictured Rocks and Sleeping Bear Dunes.
Removing contaminants due to industrial mining at Keweenaw.
Reducing shoreline bird die-offs at Sleeping Bear Dunes.
Improving water quality, fish migration and aquatic habitat along dozens of miles of river at Cuyahoga Valley.
Restoring habitat for endangered species like the American Marten at Apostle Islands.
And restoring hundreds of acres of the Great Marsh at Indiana Dunes.
The successful implementation and far-reaching benefits of GLRI funding in our national park landscapes provide evidence of the need for further investment. Congress and the administration must fully fund the GLRI.
To learn more about our work in the Great Lakes and to view the full report, please visit here.
###
About the National Parks Conservation Association: Since 1919, the nonpartisan National Parks Conservation Association has been the leading voice in safeguarding our national parks. NPCA and its more than 1.6 million members and supporters work together to protect and preserve our nation's most iconic and inspirational places for future generations. For more information, visit www.npca.org.