7 more women who broke barriers at national parks
Though they were rarely household names, women have always been a part of our national parks. In honor of Women's History Month, we're highlighting 14 women who broke the 'green ceiling' in their fields. Meet the first seven women in part one.
1. Georgie White Clark, 1911-1992
First woman to work as a commercial river runner at Grand Canyon National Park
If you had happened to stumble on a river rafting tour of the Grand Canyon captained by a leotard-clad woman steering with one hand and nursing a Coors with the other, you'd have known without a doubt that you'd just met Georgie White Clark.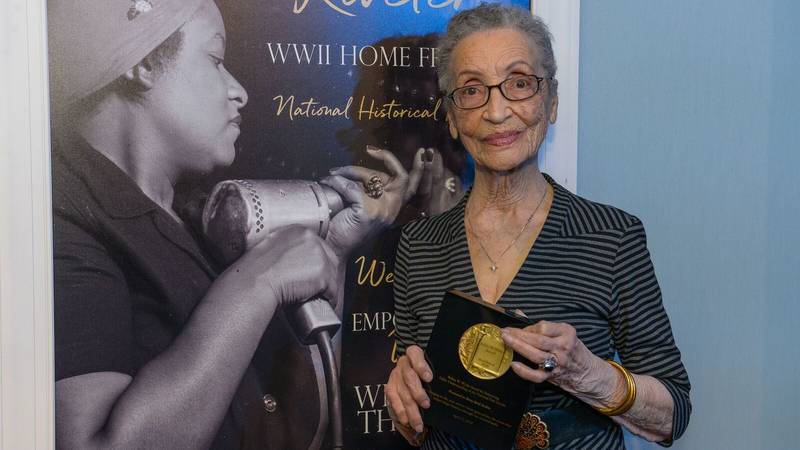 Blog Post
Women have always been a part of our national parks, even when they weren't widely recognized for their contributions. This two-part series for Women's History Month highlights 14 women who…
See more ›
Clark first explored the Grand Canyon in 1945 to help grieve the death of her 15-year-old daughter. This led to a powerful obsession with river-running, and in 1953, she capitalized on the availability of rafts and bridge pontoons after World War II to assemble her own fleet.
Commercial rafting was still fairly new, and most companies used wooden rowboats, but Clark lashed together three surplus bridge pontoons and mounted an outboard motor to the stern to create the "G-rig" (the G, of course, stood for Georgie). With a small fleet and competitive rates, she launched Georgie's Royal River Rats, which she owned and ran for 45 years.
Clark's no-frills business model and memorable personality won over plenty of tourists (by her own records, she ferried 12,000 people through the Grand Canyon), and she gained plenty of media attention, too. In 1961, Life magazine documented her trip with then-Secretary of the Interior Stewart Udall, and she appeared on The Tonight Show with Johnny Carson and in the pages of Sports Illustrated. Clark attracted as many critics as admirers; she flouted rules and regulations set by the U.S. Forest Service and had a light approach to customer safety. The first helicopter evacuation from the Grand Canyon and the first death on a commercial trip both happened on her watch.
"I fell in love with the river, married it, and I don't plan no divorce." — Georgie White Clark
Clark continued running river trips into her 80s, and despite her controversial legacy, in 2001 a rapid in the Grand Canyon was renamed Georgie Rapid in her honor.
2. Barbara Sutteer (formerly Booher), b. 1941
First Indigenous woman to serve as superintendent of a national park site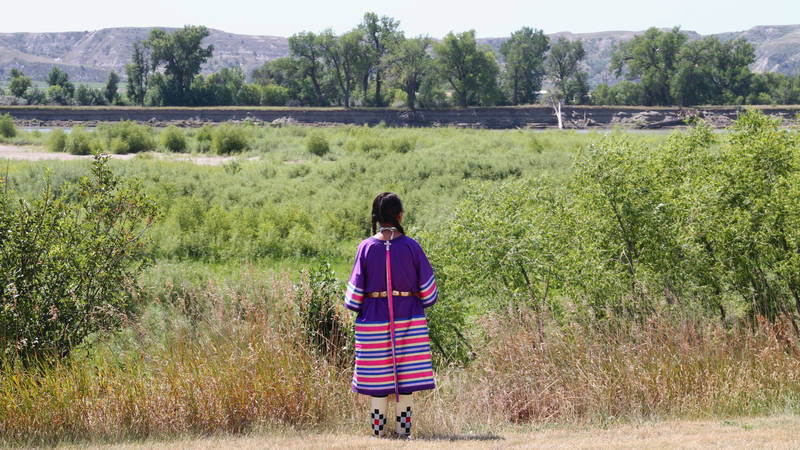 Blog Post
Honor Indigenous history at these 15 sites where visitors can learn about the extensive connections tribes have with today's national parks.
See more ›
When Barbara Sutteer (then Booher) was appointed superintendent of Custer Battlefield National Monument in 1990, she faced intense scrutiny and criticism. Fans of General George Custer, the military leader who slaughtered Lakota and Cheyenne people and led hundreds of soldiers to their deaths in the Battle of Little Bighorn, feared she'd skew the park site's narrative toward Indigenous history. Sutteer's detractors flooded Washington with letters, expressing concern about her abilities and potential negative impact on tourism, claiming that being a woman and Indigenous disqualified her — and even lamenting her compact stature.
Sutteer's appointment was no coincidence, though; she arrived on the heels of American Indian activists protesting the park's museums in 1988, claiming they perpetuated "worshipful myths" about Custer and erased Indigenous identity from the battle. At the time, the site had 16 displays about the calvary, along with marble headstones and markers honoring fallen white soldiers, and just eight displays and a painted board to recognize Indigenous casualties.
"There is nothing neutral about the Custer battlefield. … All I'd ever heard about it in school was from the Custer point of view, and when I came here on my own as a tourist in 1973, I thought: 'Well, that's all cavalry.' This is the only place where all the monuments are to the losers." — Barbara Sutteer
Sutteer made it her mission to tell the battle from the Native American perspective, presiding over the site's name change and establishing a memorial for Indigenous people involved in the battle. Renaming the site Little Bighorn Battlefield National Monument would take two Congresses, five hearings and two protests, but Sutteer was determined to tell a more inclusive story. Despite her critics, visitation to the park went up 21% the year the name change went into effect. More importantly, the changes sent strong messages to members of the nearby Indigenous communities, who shared that they finally felt welcome and included in the park.
3. Clare Marie Hodges, 1890-1970
First paid female National Park Service ranger
During World War I, many male-dominated industries faced a dwindling workforce and temporarily hired women to fill in for men deployed overseas. In 1918, the National Park Service followed suit, and Clare Marie Hodges became the very first female ranger on the agency's payroll. For nearly four months after asking the superintendent of Yosemite National Park for a job, she was the only female mountain ranger in the country.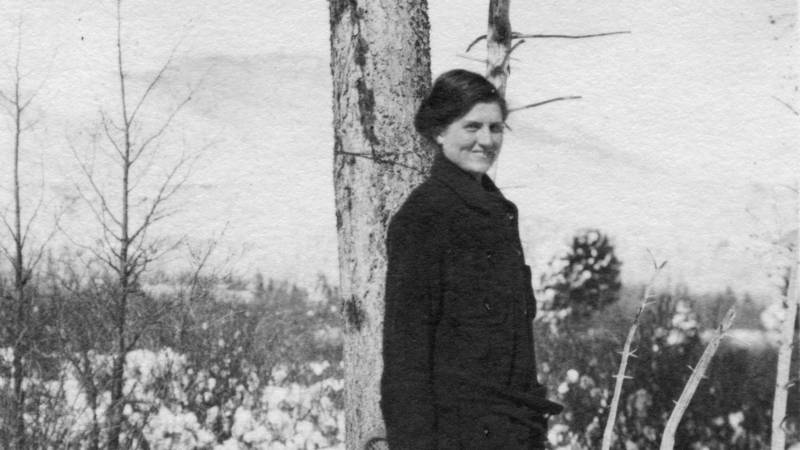 Magazine Article
She left the corporate world to homestead in the mountains and became the Park Service's first female nature guide.
See more ›
Hodges first visited Yosemite Valley when she was 14 and connected to the land while exploring the area on horseback with her family. She returned time and again, publishing poetry inspired by the park in 1914. In 1916, she moved there permanently to teach at the Yosemite Valley School, and by the time she started working as a Yosemite ranger in May 1918, she knew the valley by heart. Hodges donned the same Stetson ranger hat and badge as her male counterparts and took on the same responsibilities — though she decided not to carry a gun, despite making regular overnight horseback patrols from Tuolumne Meadows to park headquarters.
After a summer of registering tourists, assigning campgrounds and scanning Mount Hutchings for lost hikers, Hodges married but remained local and involved with the park for the rest of her life. It would take 30 years for the Park Service to hire another fully commissioned female park ranger, and even longer before women took on the same duties and responsibilities as their male counterparts.
"Once, with a ranger friend, we made our way under a frozen waterfall, and in an ice cap, cooked our luncheon of bacon and eggs. It was quite a feather in my cap because they told us no woman would dare attempt it." — Clare Marie Hodges
4. Selena LaMarr, c.1883-1972
First woman to serve as a naturalist at Lassen Volcanic National Park
Native Atsugewi people hunted and gathered for centuries in the area that is now Lassen Volcanic National Park, but by the late 1980s, there were only 200 Atsugewi left, and just one person who spoke the language fluently. Selena LaMarr, a member of the Atsugewi tribe, grew up as part of a generation of Indigenous youths who were sent to white boarding schools and forced to learn English and disregard their ancestral ways. For the 20 years she worked as Lassen Volcanic National Park, LaMarr helped keep the traditions of her Tribe alive and inspired future generations to do the same.
In 1952, the park hired LaMarr as a guide to give cultural demonstrations outside the Loomis Museum. Her basket weaving and acorn pounding demonstrations consistently drew sizeable crowds, and LaMarr quickly became a regular draw for tourists and staff alike. Visitors continued to ask for LaMarr long after her death, but two of her nieces picked up where she left off, keeping Atsugewi traditions alive.
5. Alice Mabel Gray, 1881-1925
Conservationist who helped protect Indiana Dunes
Alice Mabel Gray earned her bachelor's degree when she was 16, excelling in biology, math and astronomy. She was fluent in several languages and earned a master's degree in German before taking a job as a stenographer. She hated the limitations of a 9-to-5 lifestyle and fled to nature for a fresh start. She found refuge at the Indiana Dunes, which, at the time, were viewed as a wasteland polluted by power companies.
Blog Post
Ghost stories might scare your campfire circle. They can also offer hyperlocal histories for travel destinations around the country. Learn about a few spectral park visitors — if you dare…
See more ›
At the age of 34, Gray left society behind for good and moved to the Dunes, living on her own in a rundown abandoned shack. She studied the ecological systems of the dunes, writing, hiking and occasionally frolicking naked in the waves. Sailors spotted her skinny dipping (considered an outrage for the time), and newspapers picked up her story, calling her a mermaid, "Nympho of the Dunes" and "Diana of the Dunes," after the Roman goddess of wildlife.
When newspapers approached her for interviews, she used her newfound platform to talk about conservation and the danger the dunes faced. She gave speeches at the Art Institute of Chicago, advocating for a state park to protect the dunes. She died of kidney failure before the land was finally protected, but Gray is a direct reason the park exists today. Staff honor her memory with "Diana's Dare," a challenge to visit sites associated with Gray to see the park through her eyes.
"I wanted to live my own life — a free life." — Alice Mabel Gray
6. Turkiya Lowe, b. 1977
First woman and first African American to serve as chief historian of the National Park Service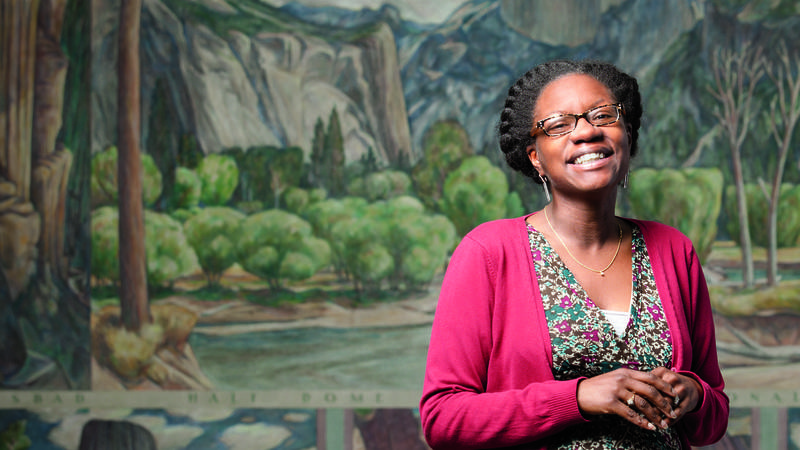 Magazine Article
Talking about the past and the future with the Park Service's new chief historian.
See more ›
By her junior year at Howard University, Turkiya Lowe was set to pursue a career in law, but a public history class taught by a Park Service scholar changed her course. That summer, she took an internship with the Park Service and studied the history of school desegregation, and she never looked back. She pursued a Ph.D., examining African American history, 20th century U.S. history and women's history while continuing to work for the Park Service. She led efforts to create the Underground Railroad Network to Freedom Program, crawling in "tunnels and attics to explore sites where those seeking freedom once hid," and helped establish the Reconstruction Era National Monument.
"I was fascinated by this idea that you could tell a story in the place where it happened." — Turkiya Lowe
In 2017, Turkiya Lowe became chief historian at age 39. Lowe's predecessors were mostly military historians, many with a focus on the Civil War, and Lowe is the first focused on social history and 20th century history. Lowe and her team evaluate how national parks tell American stories and make connections between contemporary scholarship and more traditional viewpoints. She hopes to highlight history even at landscape parks and other sites that aren't designated as "historic," through inclusive oral histories and by raising the voices of those who have been left out of mainstream histories. In interviews, Lowe emphasizes that even stories that are complex or difficult to tell are still very much American stories.
7. Fran P. Mainella, b. 1947
First woman to serve as director of the National Park Service
In 2001, Fran P. Mainella was confirmed as director of the National Park Service after a career working in the Florida state park system, and she began her role just two months before the September 11 attacks. As Americans looked to national parks for healing, Mainella was tasked with ensuring they were safe and secure. In an interview, she recalled keeping gas masks and extra clothes in the trunk of her car and working with explosive experts and overseeing projects such as installing motion-detector laser beams at Mount Rushmore.
"Our parks are the soul of our nation. They tell the story of America — from Gettysburg and Fort Sumter to the geology of the Grand Canyon and volcanoes in Hawaii and redwoods of California." — Fran P. Mainella
She retired from the Park Service after six years and now focuses on grassroots park preservation projects, along with promoting outdoor education and health recreation. The Institute for Parks at Clemson University grants the Fran P. Mainella Award to recognize innovation by women in park resource management.
Stay On Top of News
Our email newsletter shares the latest on parks.
About the author
Vanessa Pius

Social Media Manager

As Social Media Manager, Vanessa advances NPCA's mission through creative storytelling and engaging the organization's online community.