© TONY RICHARDS PHOTOGRAPHY
Summer 2017
A People's Historian
Talking about the past and the future with the Park Service's new chief historian.
In the darkness before dawn on May 13, 1862, Robert Smalls, an enslaved man in South Carolina, waited until his white captors went to shore. Then he whispered a plan to the other enslaved men on the Confederate ship, the Planter, clapped a captain's cap on his head, hoisted the flags and sailed off through Charleston Harbor. As he passed other Confederate ships, he greeted them with the signals he had learned from his captors, fully aware of the risks of an enslaved man stealing a ship. He stopped to pick up his wife and children and the families of the other men, then as they reached a line of Union ships, Smalls raised a white bed sheet as a sign of surrender. They were free.
Smalls went on to found a newspaper, serve five terms in Congress and work closely with Abraham Lincoln and Frederick Douglass on plans for Reconstruction. Yet his story is not widely known.
How can the National Park Service better tell stories about people such as Smalls? How can historic sites incorporate the latest scholarship into their displays and discussions? And how can the Park Service more fully explore and share the lives of lesser-known people who might be every bit as fascinating and relevant as those for whom a site is named?
These are the questions that preoccupy Turkiya Lowe, who became the Park Service's chief historian in January. Lowe brings a wealth of institutional knowledge — having worked for the Park Service for nearly two decades — and a fresh perspective to the job. She is the first woman and first African American to serve as chief historian. And, at 39, she is also one of the youngest to hold the position.
Lowe, who speaks in the deliberate, well-formed paragraphs of a history professor, also brings a different approach to the work than many of her predecessors. "Most of the chief historians in the past have been military historians, Civil War historians," she said. "I'm one of the first focused on social history and 20th century history."
Growing up amid the historic homes and cemeteries of Savannah, Georgia, Lowe was always fascinated by the past. But she had planned to go into law until she took a public history class — taught by a Park Service scholar — during her junior year at Howard University. She applied for and was accepted to the agency's Cultural Resources Diversity Internship Program and spent the summer immersed in the history of school desegregation.
"I fell in love with public history and the park system," she said. "I was fascinated by this idea that you could tell a story in the place where it happened."
Since that first summer, Lowe has continued to work with the Park Service in some capacity. As a doctoral student in history at the University of Washington, she researched civil rights history in the Pacific Northwest for the agency. After completing her Ph.D., she took a job coordinating the internship program in which she had once participated. Since then, she has led efforts to create the Underground Railroad Network to Freedom Program in the Southeast, crawling into tunnels and attics to explore sites where those seeking freedom once hid.
Most recently, as the Southeast Region's chief historian, Lowe helped establish the Reconstruction Era National Monument in South Carolina — not far from the harbor where Smalls seized the Confederate ship. The power of historic sites strikes her when she travels to places such as Penn Center. Formerly called the Penn School, it was one of the first public schools for former enslaved people in the South and is now a part of the new Reconstruction monument.
"When you visit a site, you can stand in the place where an event occurred. You can look and feel what the site was like," Lowe said. "You meet other people, people coming to study other angles of the site. You make connections to what happened in the past and make connections to the future."
Every park — even those not designated as historic sites — hints at the history of all who once lived there, and all who have visited and worked there since, she said. Lowe wants to step up efforts to record oral histories from rangers and volunteers to capture the stories of how the parks were preserved and managed.
At historic sites, Lowe hopes to spur closer collaborations among scholars, creators of exhibits and guides to bring the latest — and most complete — information to visitors. The coming years will offer many opportunities to revisit how these stories are told at each site, especially as some key anniversaries approach. The Park Service is gearing up for the centennials of women's suffrage and the end of World War I, while the 150th anniversary of the Reconstruction period continues. Meanwhile, planning has already begun for the centennials of World War II and the Cold War. These anniversaries often propel park staff to unearth forgotten histories or frame familiar tales differently, Lowe said. She supports those efforts but also wants to help historians, scholars and staff discover and tell these stories at all times, not just in the midst of commemorations.
Timothy Good, the superintendent of Ulysses S. Grant National Historic Site in Missouri, got to know Lowe through the Arc to Equality program, which connects civil rights history to current events. Like the previous chief historian, Robert Sutton, Lowe challenges others to look at history through the eyes of all who experienced it, he said.
Lowe will "lead the Park Service to tell more accurate histories, history that includes all Americans, not just some Americans. This requires the Park Service to take a step back and look at the places, not as we have always interpreted them, but to look at who was actually there, and see it from their perspective," Good said.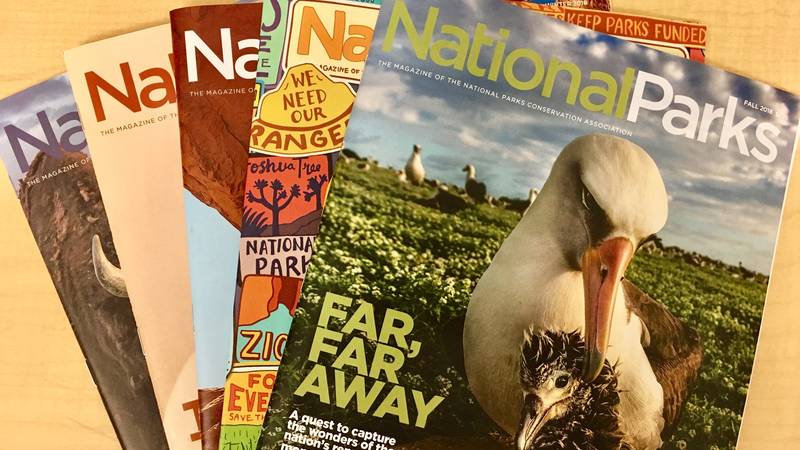 Subscribe to
You can read this and other stories about history, nature, culture, art, conservation, travel, science and more in National Parks magazine. Your tax-deductible membership donation of $25 or more entitles…
See more ›
The chief historian sets the tone for how visitors experience history at each site, said Alan Spears, director of cultural resources for National Parks Conservation Association. For example, the Park Service marked the centennial of the Civil War with programs centered on "battles, bullets and bayonets." But when the sesquicentennial rolled around, Sutton advocated for a shift in emphasis to slavery as a root cause of the war and to the experiences of those on the home front. Spears believes Lowe will continue that work, bringing forward the history of women, African Americans, Asian Americans, Latinos, LGBT people and others who have been left out of history texts in the past.
For Lowe, one of the most inspiring sites is Cane River Creole National Historical Park in Louisiana, where she briefly served as acting superintendent. For three centuries, Natchitoches Indians, French and Spanish settlers, and African Americans — both enslaved and free — toiled, suffered, loved and made music along the banks of the river. Descendants of both enslaved people and their owners volunteer at the site, Lowe said.
"It's a complex story," she said. "It's not an easy story, but it's an American story."
Photo © Tony Richards Photography.
About the author
Julie Scharper

Julie Scharper is a freelance writer and journalism professor in Baltimore, Maryland.