Last May, Interior Secretary Ryan Zinke told environmental leaders that he would make a "grand pivot" to prioritize conservation over energy development, but we're still waiting to see him follow through. NPCA's president and CEO offers 5 concrete steps he can take right now to make a measurable difference for our national parks.
Last month, after a closed-door meeting with the Louisiana Oil and Gas Association, organizers quoted Interior Secretary Ryan Zinke as saying, "Our government should work for you, the oil and gas industry."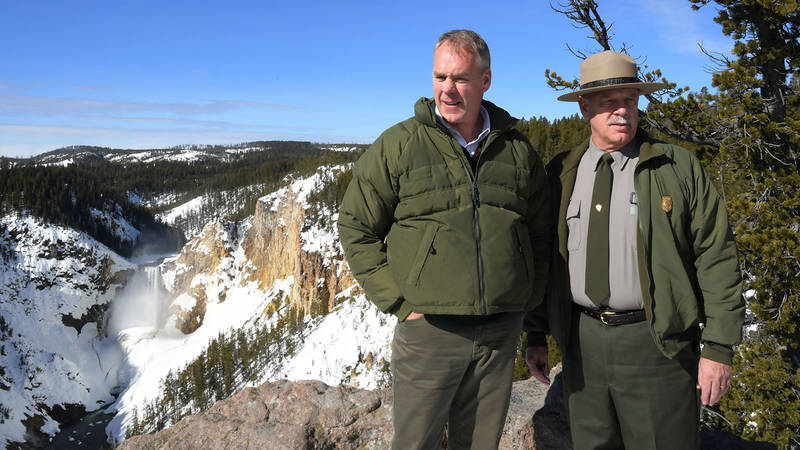 Blog Post
A recent staffing shakeup at Yellowstone is the latest in a string of damaging actions and policies that could have a detrimental effect on people at the agency.
See more ›
I'm afraid this sentiment captures the spirit of Zinke's tenure at the helm of America's public lands. Since taking office 18 months ago, he has demonstrated a repeated preference for the interests of the fossil fuel industry over our country's most celebrated lands and waters, and his lack of engagement with the conservation community has only added to the troubles national parks now face.
Unlike his recent remarks to the oil and gas industry, Zinke had a very different tone in a meeting with environmental leaders last May, when he announced that he would make a "grand pivot" from energy development toward conservation. We are still waiting for him to make good on this promise. Fortunately, there's still time for him to change course and act on his responsibility to steward our public lands.
Here are five reasonable and achievable actions that Zinke can take right now to fulfill the mission of his office and protect the places in his care.
1. Zinke can maintain federal protections at Bears Ears and Grand Staircase-Escalante National Monuments, keeping these lands, cultural artifacts and scientific resources safe instead of opening them to mining and other exploitative uses. Reporting from the Washington Post last July revealed that Zinke's office intentionally dismissed the public value of these sites to emphasize energy development and other extractive potential. It would be a terrible mistake to change the management of these lands based on the president's illegal attempts to shrink them and profit from the public's resources.
2. Zinke can withdraw outstanding oil and gas leases near national parks and prevent future lease sales near national parks. Since Zinke took the helm at Interior, the agency has conducted more frequent oil and gas lease sales while collecting little to no public comment and conducting virtually no environmental reviews of the impact development could have on nearby lands, including national parks. Since the start of 2017, the agency has offered oil and gas leases near more than 20 national parks including Carlsbad Caverns and Great Sand Dunes, threatening them with irreparable harm. Zinke can choose a more sensible energy development strategy that incorporates strong environmental safety and public input.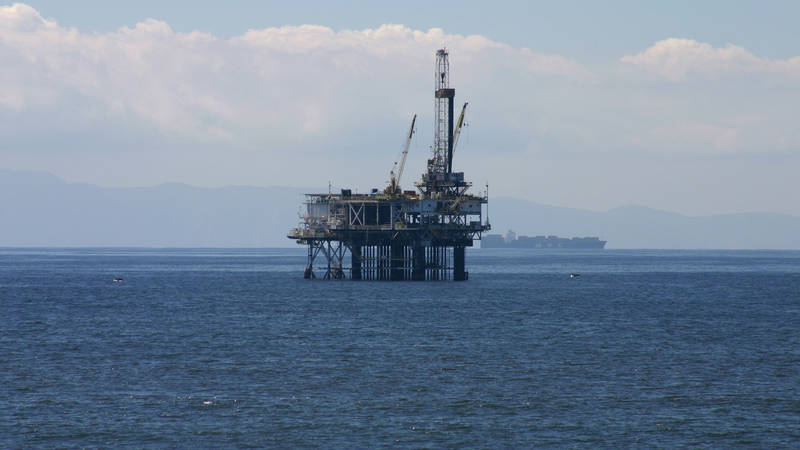 Blog Post
The Trump administration released a draft plan to open up vast new areas of America's coast to oil and gas drilling, putting national parks, wildlife and local economies at risk.
See more ›
3. Zinke can withdraw his proposal to expand offshore oil and gas leasing. In January 2018, the Department of the Interior proposed opening unprecedented areas of the Atlantic, Pacific and Gulf coasts to offshore oil leasing, threatening 68 coastal national park sites and the local economies that depend on clean beaches and healthy marine environments. A radical departure from longstanding policy, this plan would allow drilling in vast new areas of the ocean, none of which have seen drilling in decades, if ever. Reversing this proposal would protect parks, marine wildlife and $4.5 billion in tourism revenue.
4. Zinke can reinstate the use of science in the management of national park lands. In August 2017, Zinke rescinded Director's Order 100, a National Park Service guidance document outlining the need for comprehensive, science-based management in response to challenges such as climate change and pollution. Science is vital to park management, and reinstating sound principles for applying science will help prevent harm to park resources and human health.
5. Zinke can reinstate a coal leasing moratorium on federal lands. Weeks after taking office, Zinke overturned an Obama-era moratorium on coal leasing on federal lands, instead propping up an outdated, economically stagnant and highly polluting energy source, putting the future of the climate and the health of the American people in harm's way. Zinke can reinstate the moratorium until a proper scientific review of the program is completed and any significant harm to public health and the climate are fully analyzed.
Stay On Top of News
Our email newsletter shares the latest on parks.
Zinke's overall record has some bright spots. Last year, he reversed a decision to dramatically increase park entrance fees. He has consistently supported legislation to address the National Park Service's $11.6 billion maintenance backlog. He also resumed a process earlier this year to help restore grizzly bears to the North Cascades. And he is supporting actions that will halt the development of open pit mines in Montana next to Yellowstone, demonstrating that — at least with respect to one park in his home state — he understands how drilling and mining can harm our national parks. But these positive actions are overshadowed by his relentless pursuit of energy development around many other national park sites, no matter how devastating the damage will be to our public lands or health.
Zinke's comments to the Louisiana Oil and Gas Association may have earned him a standing ovation with the fossil fuel supporters in the room, but the government does not work for them alone. Government works for all of us. We expect better for our land, our water, our history and our wildlife.
About the author
Theresa Pierno

President and CEO

Theresa Pierno is President and CEO of the National Parks Conservation Association. She joined NPCA in 2004 after a distinguished career in public service and natural resource protection, and has helped to solidify the organization's role as the voice of America's national parks.