Know Before You Go
Visiting Shenandoah National Park (Old Rag Trail)
Timed-entry reservations required to hike the trail, from March 1-November 30, 2023
With 360-degree views, the summit of Old Rag Mountain is as breathtaking as the challenging hike to reach it. The 9-mile trail, which gains 2,600 feet of elevation and includes a rock scramble, has not deterred the growing crowds of visitors motivated by the spectacular views that await them.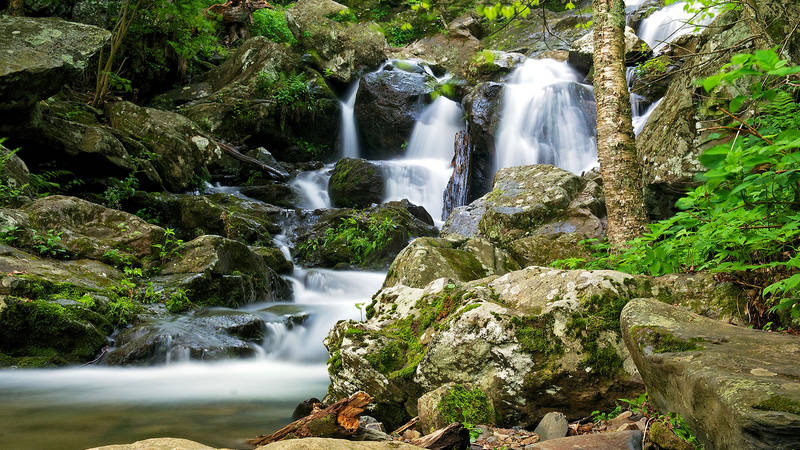 Park
Nestled in the Blue Ridge Mountains in central Virginia, Shenandoah features rolling tree-lined hills, wooded hollows, spectacular waterfalls and a diversity of wildlife, all easily accessible from the scenic Skyline…
See more ›
Know Before You Go
Primary Booking Window: 400 of the daily tickets are available 30 days in advance of the reservation date, at 10 a.m. EST.

Secondary Booking Window: 400 of the daily tickets are also available five days in advance of the reservation date, at 10 a.m. EST on a rolling daily window.

Any tickets remaining after the primary and secondary booking windows will be available for purchase the day of.

Note: cell service or an internet connection is needed to make the transaction, neither of which is available at the Old Rag Entrance Station.

Day-use tickets do not guarantee parking spots

Tickets are $1, in addition to the entrance fee/annual pass required to enter the park

Tickets can be purchased at reservations.gov
If your reservation to hike Old Rag didn't come through or if you're looking to explore other hiking trails at Shenandoah National Park, Mid-Atlantic Field Representative Kyle Hart, has you covered. On NPCA's blog, Kyle shares five of his personal favorite trails to avoid the crowds this spring and summer. Happy hiking!
Know Before You Go
A Visitor's Guide to National Park Reservations
As millions of people continue to find and explore our national parks each year, some ― including Glacier, Rocky Mountain and Arches ― are working on solutions. Here's what to know before you go.
Make a tax-deductible gift today to provide a brighter future for our national parks and the millions of Americans who enjoy them.
Donate Now