Hidden Gems
Indiana Dunes National Park
This Great Lakes park features rugged sand formations, mysterious wetlands, sunny prairies, wandering rivers and tranquil forests.
---
This fall, NPCA and Travelodge® by Wyndham are calling attention to hidden gems sites within the National Park System that we think are worth knowing more about. From locations rich with history to those with majestic views, we're taking a closer look at trails, vistas and other lesser-known sites in parks across the country. Protecting public lands is at the heart of what we do and is important to Travelodge as well; we hope by learning more about these lesser-known places, you're inspired to protect our parks, too.
---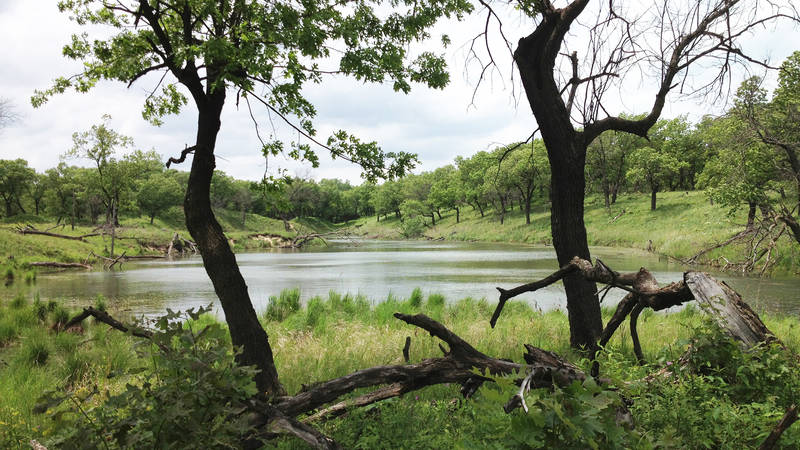 Park
An urban oasis just 35 miles outside of Chicago, this park includes more than 15,000 acres of sensitive dune lands, bird-filled marshes, oak and maple forests, and remnants of once-vast…
See more ›
When you think of sand dunes, you might think of the ocean, but on the southern shore of Lake Michigan, there are plenty of dunes — and more! — at Indiana Dunes National Park. Spanning 15 miles of the lake, the park's 15,000 acres feature 50 miles of trails through rugged sand formations, mysterious wetlands, sunny prairies, wandering rivers and tranquil forests. The park is a great spot for history lovers, too, with a location within the park on the list of National Historic Landmarks. With its oak savannas, bogs, and marshes, this park is full of hidden gems.
Closest Major City: Chicago, Illinois
Fun Fact: There are two types of sand dunes: foredunes and blowout dunes. Foredunes are close to beaches and covered in vegetation, while blowout dunes are caused by intense winds that change the dunes' formation, creating "living dunes" that can move several feet a year!
More Than Just a Beach
While Indiana Dunes National Park is known for its extensive lakefront, the park also features bogs, forests, and savannas to explore. Inland, sand dunes rise almost 200 feet in a series of ridges, blowouts and valleys, while wetlands fill depressions between dune ridges. The park is home to over 1,100 flowering plant species and ferns, as well as native prairie grasses and towering white pines. Just as diverse as the plant life is the wildlife — white-tail deer and coyote dwell within the forests and prairies, as well as over 350 species of birds.
A Closer Look at Park Hidden Gems
Did You Know?
Indiana Dunes is in the top five national parks with the most recorded bird species, with over 350 confirmed species. It's an important feeding and nesting area for migrating birds due to its proximity to the southern tip of Lake Michigan. The best way to spot hawks is to stand on the foredunes during migration; for wetland birds, check out the surviving remnants of the Great Marsh.
The Bailly Homestead
The park's only National Historic Landmark, the Bailly Homestead, was the home of French Canadian fur trader Honore Gratien Joseph Bailly de Messein, who played a key role in the development of the Calumet Region of northern Indiana. The homestead is the last remaining site of its nature in the Calumet Region, both in its capacity as a fur trading post and its unique architectural features and construction. It features an imposing main house, rustic log and brick structures, and an unusual family cemetery.
Black Oak Savannas
Indiana Dunes protects over a thousand acres of the last surviving and highest quality oak savannas in the world — the rest have been cleared, developed or neglected. This globally rare habitat and the ecosystems it creates serve as a home to plants and wildlife that are often listed as rare, threatened or endangered, such as the Karner blue butterfly.
Hobart Prairie Grove Trail System
Located in the western part of the park, the Hobart Prairie Grove Trail system is actually comprised of two trails — the Hobart Woodland Trail and the Oak Savannah Bike Trail. The Woodland Trail is a 2.2-mile out-and-back trail through the Hobart Prairie Grove, which preserves several habitats, including wetlands, prairie remnants and white oak flatlands. The Oak Savannah Bike Trail is a 4-mile out-and-back trail that can be used for biking or hiking and winds through the oak savanna prairie.
What People Love About Indiana Dunes National Park
We asked our followers on social media who have been to the park what they liked best about their visit and what hidden gems people should know about — here's what they said:
Make sure you check out Chellburg Farm — there's geocaching there and great trails nearby." 

"The Heron Rookery Trail has unbeatable views of wildflowers in the spring — you can bring your dog, too!" 

"The Cowles Bog is a cool spot if you haven't been there; there's a great trail that runs through it, too.
How Can You Adventure Responsibly When Visiting?
Take smart selfies.

Be aware of your surroundings when you take pictures. Standing too close to the edges of cliffs, overlooks or waterfalls can put you in danger, and posting these kinds of photos encourages other people to take similar risks. Be respectful when taking photos at sacred and cultural sites and always get permission before taking photos of others.

Stay on designated roads and trails

(and within their boundaries) to avoid damaging flora and fauna that surround them. Pay special attention to avoiding sensitive areas, such as meadows, lakeshores, wetlands and streams. Check trail signs and be mindful of barriers and fences.
These are just two of the many ways you can ensure you're adventuring responsibly when you visit a national park site; learn about all 10 Ways to Adventure Responsibly.
Travelodge® by Wyndham Supports NPCA's Mission
Travelodge® by Wyndham supports NPCA's mission to protect and enhance America's National Park System for present and future generations and believes in the importance of preserving parklands. Since 2016, Travelodge® by Wyndham has provided more than $750,000 in support of NPCA and its work to protect public lands. Travelodge's continued support of NPCA and national parks is complemented by an ongoing commitment to promote eco-friendly travel, aiming to reduce the carbon footprint of over 450 hotels throughout North America with eco-friendly initiatives around breakfast, housekeeping, and bath amenities. Plus, with more than 75 percent of hotels located about an hour's drive from some of the nation's most celebrated national parks, Travelodge is your basecamp for adventure. For more information, visit www.travelodge.com/NPCA.
Make a tax-deductible gift today to provide a brighter future for our national parks and the millions of Americans who enjoy them.
Donate Now