United Nations' Vote Makes Missions 23rd World Heritage Site in United States, First in Texas
WASHINGTON– The United Nations has voted to make San Antonio's five Spanish colonial missions – four of them already protected as a national park – a World Heritage Site.
On July 5 in Bonn, Germany, the United Nations Educational, Scientific and Cultural Organization's (UNESCO) World Heritage Committee voted to designate the four missions of San Antonio Missions National Historical Park, The Alamo, one of the original ranches, and their associated cultural landscapes as a World Heritage Site.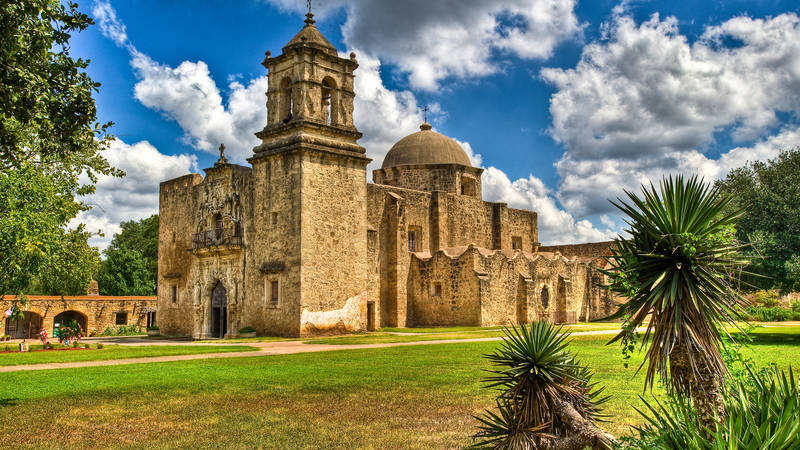 Park
The San Antonio Missions play a key role in telling the story of Spanish colonialists and Native Americans of the Southwest. The park preserves the largest intact concentration of Spanish…
See more ›
A World Heritage designation brings awareness to the "outstanding universal value" and "cultural significance" of these missions as they join the ranks of other important sites like the Great Wall of China, Stonehenge, and Egypt's Giza pyramids.
The UNESCO vote makes the missions the 23rd World Heritage Site in the United States, many of which are also protected as national parks. They include the Grand Canyon, Yellowstone, and the Statute of Liberty.
Below is a statement from Suzanne Dixon, Senior Director, Regional Operations of the National Parks Conservation Association:
"The World Heritage List recognizes the most significant natural and cultural sites on the planet, and our missions have now earned a prestigious and well-deserved spot on that list. The San Antonio missions represent our nation's largest collection of Spanish colonial resources, and today's vote secures their place amongst Earth's greatest landmarks.
"With four of the missions already protected as a national park, their new status as a World Heritage Site will further enhance the experience of visitors while vastly expanding the missions' economic impact on the city of San Antonio.
"The tremendous work of all the local and national partners involved to secure this designation will ensure these missions are preserved and protected for future generations. The missions are a remarkable piece of our country's history, and we are honored to have been a part of helping make today's vote a reality."
###
About the National Parks Conservation Association (NPCA):
Since 1919, the nonpartisan National Parks Conservation Association (NPCA) has been the leading voice for our national parks. NPCA and its more than one million members and supporters work together to protect and preserve our nation's natural, historical, and cultural heritage for future generations. For more information, visit www.npca.org.
For Media Inquiries
Associate Director, Communications