DENALI NATIONAL PARK AND PRESERVE AND DENALI EDUCATION CENTER
Fall 2022
Ditching Disposables
Single-use plastics are no longer welcome in national parks.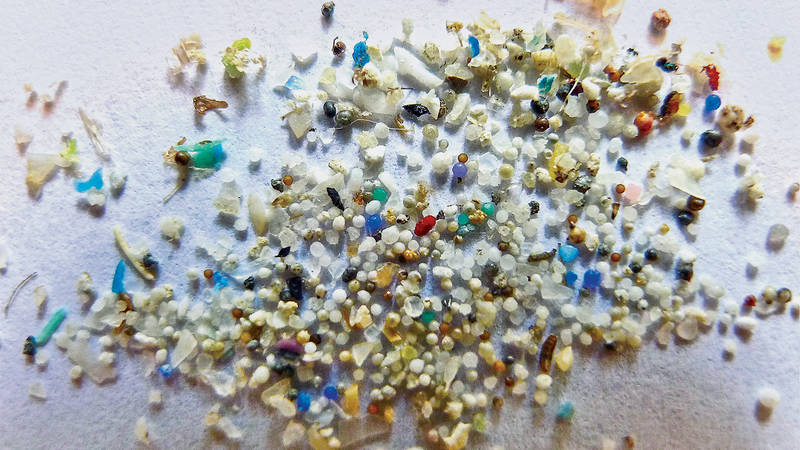 Magazine Article
Plastic is polluting oceans and national park beaches alike, and new studies show that even the tiniest pieces pose a large threat.
See more ›
The cat's out of the non-recyclable, non-compostable bag: National parks have a trash problem. Business as usual in the nation's more than 420 park units produces around 70 million pounds of garbage each year, much of that in the form of one-and-done plastic products, such as straws, bottles and bags. Thankfully, Secretary of the Interior Deb Haaland decided to shake up the status quo by singling out single-use plastics in a June secretarial order. The directive, which follows an executive order on sustainability that President Joe Biden signed last December, would phase out the sale and use of these items in national parks, wildlife refuges and other public lands by 2032.
"This is really a strong statement from the secretary," said Sarah Barmeyer, NPCA's senior managing director of Conservation Programs. Reducing our dependence on these petroleum-based products not only benefits the climate, Barmeyer said, it lightens the burden on park waste management systems, decreases litter on lands and waterways, and helps protect wildlife from plastic ingestion. "The Park Service should be leading on this," she said.
About the author
Katherine DeGroff

Associate and Online Editor

Katherine is the associate editor of National Parks magazine. Before joining NPCA, Katherine monitored easements at land trusts in Virginia and New Mexico, encouraged bear-aware behavior at Grand Teton National Park, and served as a naturalist for a small environmental education organization in the heart of the Colorado Rockies.