Summer 2021
Tune In, Bliss Out
Drop into protected places around the world — or share your own recordings — at a new online archive, Sounds of Your Park. 
Here's a suggestion: When life feels a little overwhelming, as it frequently does these days, pop on some headphones and immerse yourself in a faraway world. At the new online archive, Sounds of Your Park, you can listen to a dawn chorus of birds in California's Yosemite National Park or the soothing sounds of night in the bayou at Louisiana's Jean Lafitte National Historical Park and Preserve. Or, by clicking on a world map, head to Chiltern-Mount Pilot National Park in Australia to hear the plink of pobblebonk frogs or to Ivvavik National Park in northwestern Canada to hear a caribou stampede.
"This is an opportunity to stay safe and distant and reengage with nature," said Jacob Job, research associate with the Sound and Light Ecology Team at Colorado State University. That was his thinking in May of last year, during the depths of the pandemic, when he and George Wittemyer, a professor in Colorado State's fish, wildlife and conservation biology department, published an article in The Hill touting the benefits of tuning in to natural sounds, a magic-like practice that's good for everything from mood to productivity. The story guided readers to a handful of wild soundscapes.
That might have been the end of that public service announcement, but after a National Park Service bigwig caught wind of the article, international wheels started turning. Eventually, Parks Canada, the George Wright Society and the World Commission on Protected Areas joined the Park Service and Colorado State to build a sound archive, which the group unveiled in October. So far, the collection showcases over 100 recordings from parks and protected areas in nearly 20 countries, and it's constantly growing. Sound hounds are invited to submit recordings of nature or cultural events, from two minutes to two hours in length.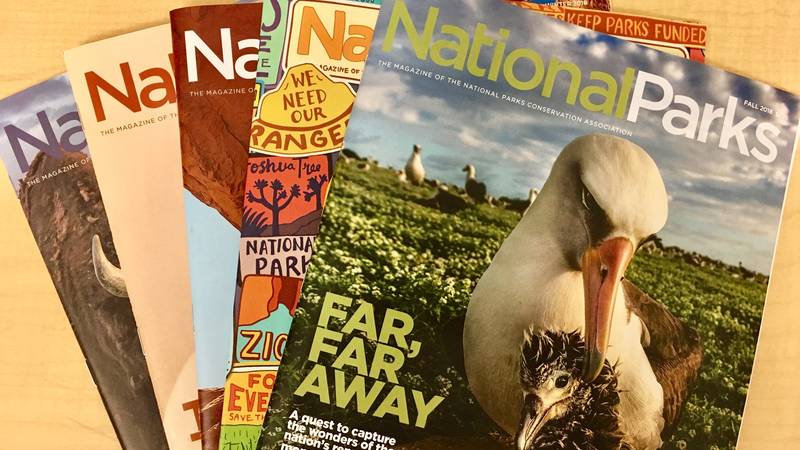 Subscribe to
You can read this and other stories about history, nature, culture, art, conservation, travel, science and more in National Parks magazine. Your tax-deductible membership donation of $25 or more entitles…
See more ›
"It's not like we're done or ever will be done," Job said. "We want representation from every country. That would be a minor goal."
Other goals include publishing detailed instructions for amateur recorders and buying high-quality audio equipment to loan to park managers. One of Job's more far-reaching aspirations is to help make field recordings mainstream so that people start to think of "audiomarks" (wolves howling or geysers whooshing, say) as something significant enough to plan a trip around — like landmarks. And of course, the group wants to promote wild places around the world. "We're trying to let people know that these protected areas exist," Job said, "so they can receive attention and continued conservation." 
To upload audio or listen, go to soundsofyourpark.com.
About the author
Rona Marech

Editor-in-Chief

Rona Marech is the editor-in-chief of National Parks, NPCA's award-winning magazine. Formerly a staff writer at the Baltimore Sun and the San Francisco Chronicle, Rona joined NPCA in 2013.