Summer 2021
A (Driverless) Drive in the Park
Yellowstone takes a leap into the future with autonomous shuttles.
The Park Service is not generally known for being at the vanguard of transportation technology — think mules and decades-old buses — but Yellowstone National Park is taking a big leap into the future this summer. Visitors, perhaps frustrated after sitting in their cars at the back of a bear jam or waiting for ages for a Grand Prismatic Spring parking spot, will be able to leave the driving to … no one. Thanks to a forward-looking pilot program, the park is offering free rides on electric driverless shuttles at Canyon Village through August.
The project, a partnership between the Park Service and Beep, a Florida-based provider of autonomous mobility services, is one component of the park's overall efforts to improve transportation. The pilot is limited to short trips between Canyon Village's visitor education center and nearby lodges and campgrounds, so it won't do much to relieve Yellowstone's congestion issues, but automated shuttles could become part of the solution over the long term as the technology matures. The sustainability advantage of electric vehicles is another plus, said Vanessa Lacayo, a regional Park Service spokesperson.
"That's probably the biggest driver, no pun intended," she said.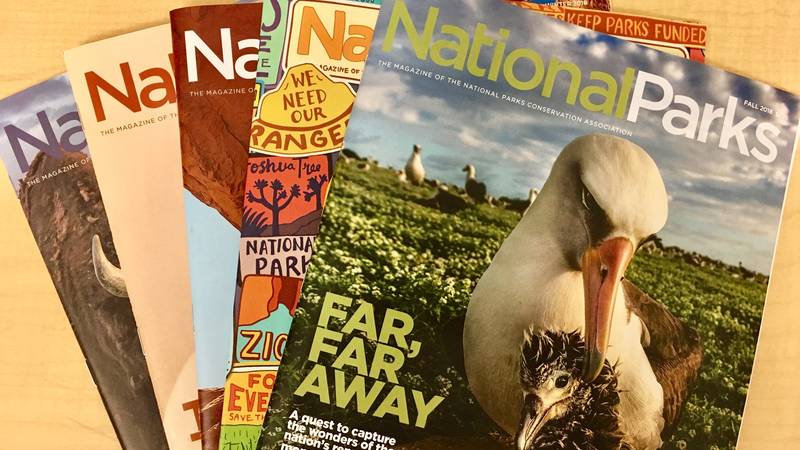 Subscribe to
You can read this and other stories about history, nature, culture, art, conservation, travel, science and more in National Parks magazine. Your tax-deductible membership donation of $25 or more entitles…
See more ›
Safety is a primary concern for officials at Yellowstone (and Wright Brothers National Memorial in North Carolina, which Lacayo said is the only other park experimenting with the technology so far). Yellowstone visitors will be required to wear masks to mitigate coronavirus risks, and no more than six passengers will board at one time, among other precautions. The shuttles will run at speeds of up to 15 mph, and an attendant will be ready to take over control of the vehicle if necessary. Beep CEO Joe Moye said that the shuttles have successfully operated in urban environments rife with road hazards — albeit not of the bison or grizzly variety. He said sensors on each side of the vehicles allow them to react and brake about 10 times faster than humans, and the shuttles won't get distracted by stunning scenery or wildlife photo ops. "They're always on the lookout," he said. 
About the author
Nicolas Brulliard

Senior Editor

Nicolas is a journalist and former geologist who joined NPCA in November 2015. He writes and edits online content for NPCA and serves as senior editor of National Parks magazine.