This tireless advocate worked for decades to defend the Everglades, and we remember her on what would have been her 129th birthday.
America's Everglades were once twice the size of New Jersey. You could travel from what is now Disney World in Orlando down to Margaritaville in Key West and still be within the Everglades' footprint.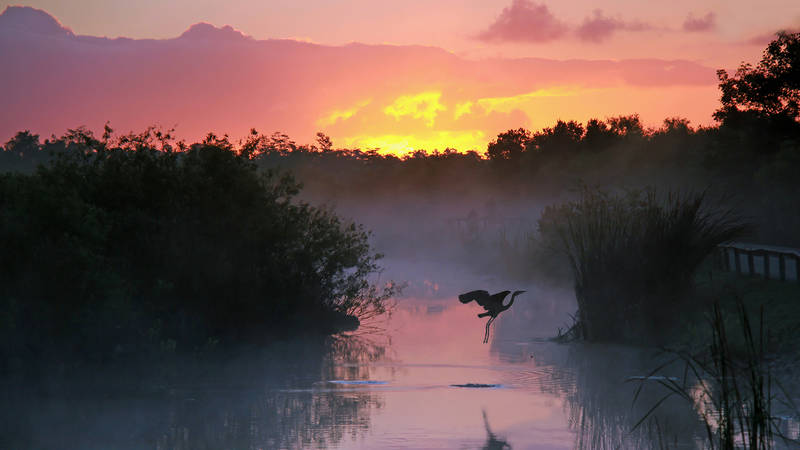 Park
One of the largest wetlands in the world, this iconic "River of Grass" protects 1.5 million acres of subtropical wilderness in South Florida.
See more ›
But this vast wilderness, home to wading birds, crocodiles, alligators, panthers, coral reefs, sea turtles and so many other native species, was an obstacle to turn-of-the-century developers.
In 1903, the federal government gave 20 million acres of these untamed wetlands to the state of Florida on one condition: that the area be drained and developed, to create a "new frontier" for Americans and a boom in the national economy. Early Floridians began to do just that, dredging the land for farms and homes.
And so began the destruction of the Everglades — and the work to defend them by leaders such as Marjory Stoneman Douglas, whose birthday we celebrate today.
Douglas was an accomplished journalist who spent five years researching the area in the 1940s before writing her famous book, "The Everglades: River of Grass."
"The miracle of light pours over the green and brown expanse of saw grass and of water, shining and slowly moving, the grass and water that is the meaning and the central fact of the Everglades," she wrote. "It is a river of grass." Her words were a rallying cry to those who knew the wonder of the Everglades and sought to protect it.
Douglas was also a staunch feminist and among the first outspoken suffragists. In 1917, she made the journey from Miami to the Florida State Capitol in Tallahassee to speak before a joint committee on women's right to vote. Describing her experience afterward, Douglas said she had "worn her best hat" and been fully ignored by every man who served in the state legislature. But it didn't stop her. She kept fighting until she was able to vote. She fought for the Civil Rights Act, fought for access to education for Florida's poorest students, and defended the rights of migrant workers. Douglas was passionate about many issues, but her legacy is forever tied to the Everglades.
In 1934, after years of advocacy, Congress passed legislation authorizing a 2,000-square-mile park. However, the park essentially only existed only on paper, without funding. NPCA and others continued to advocate for funds to buy land for the park, and in 1947, President Harry Truman finally dedicated Everglades National Park.
Over the following years, Florida's population increased dramatically, and the associated development boom threatened the larger Everglades ecosystems and the park itself. In the late 1960s, NPCA joined Douglas and others to successfully defeat a massive airport proposal just north of the park.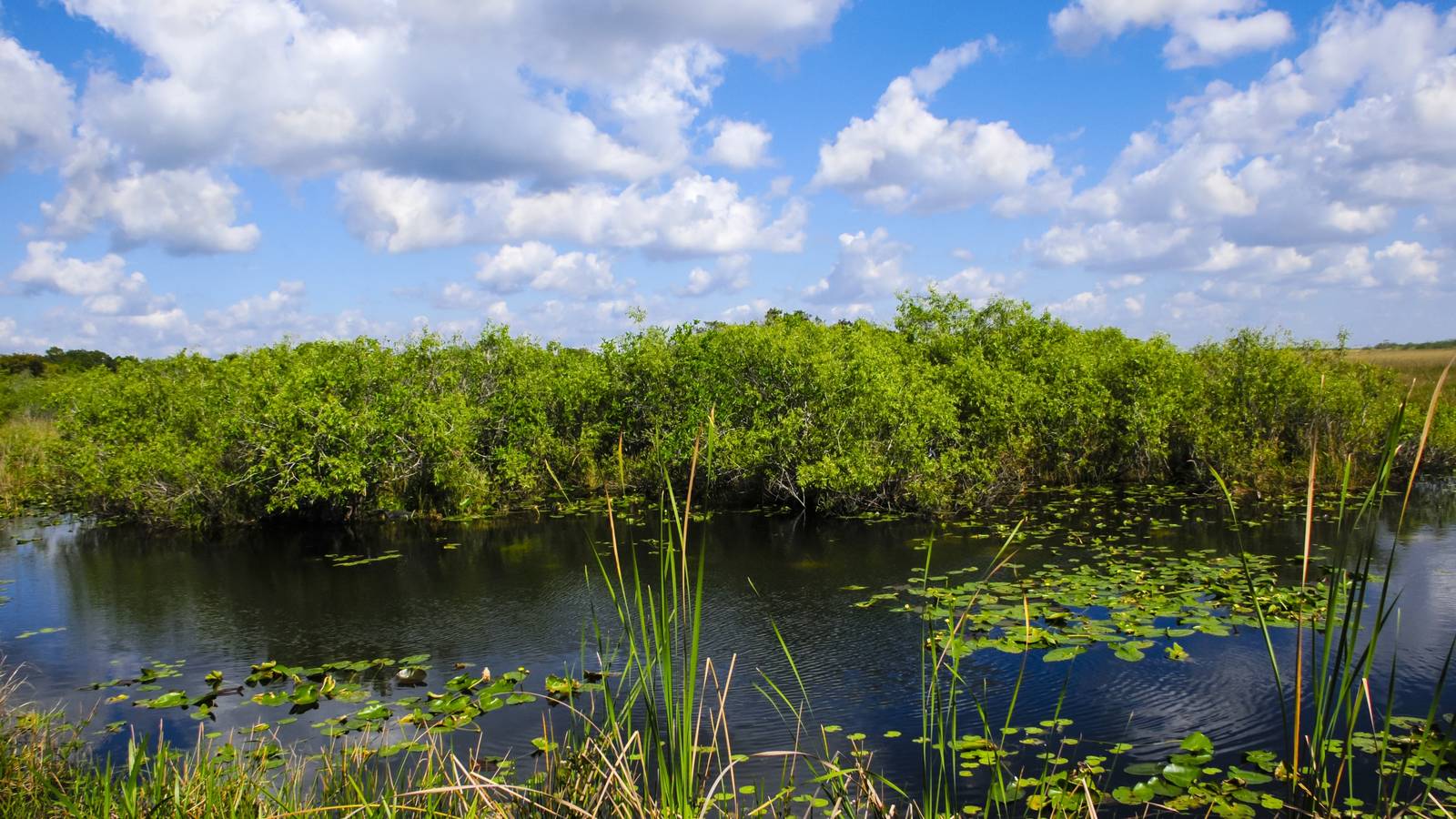 A Century of Impact
Restoring the "River of Grass"
The threats to America's Everglades are serious and complex, but NPCA continues to defend this irreplaceable landscape, as it has for 99 years.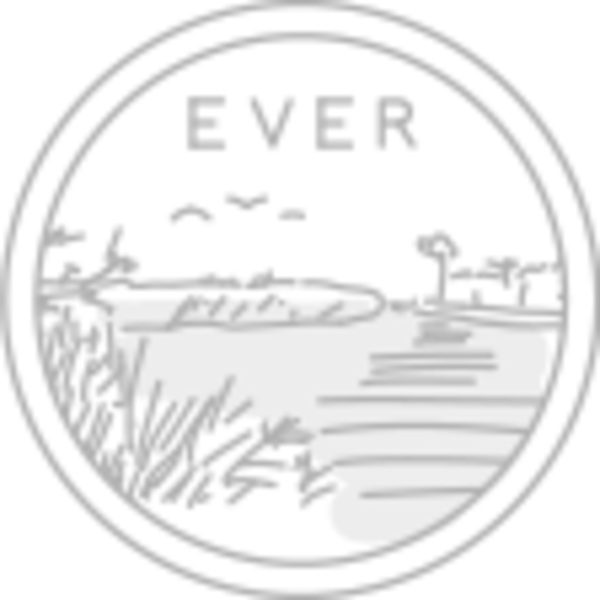 By the 1980s, focus had shifted from simply protecting the Everglades to actually restoring the habitat and water flow that had been lost to Florida's tremendous growth. By that time, half of the natural Everglades habitat and over 70% of the historic "River of Grass" water flow had been diverted. NPCA staff attended the first Everglades Coalition meeting in 1985 along with Douglas, then 95 years old. The meeting set in motion what ultimately led to congressional authorization of the Everglades National Park Expansion Act of 1989, and later, the Comprehensive Everglades Restoration Plan, an essential long-term blueprint to improve the park that we still work to implement today.
In 2012, NPCA led a statewide campaign to establish Everglades Day in Florida — a day to celebrate the unique and invaluable resources of the Everglades and to encourage Floridians to speak up for its protection. The Florida Legislature now recognizes Everglades Day each year on April 7th, Douglas' birthday.
On this day, NPCA joins allied conservation groups, students, business owners and others who love the Everglades to ride the bus up to Tallahassee — just as Douglas did over 100 years ago — to tell our lawmakers to protect this singular landscape that means so much to us and to our country.
Stay On Top of News
Our email newsletter shares the latest on parks.
Douglas has always been an inspiration to me, now more than ever. I live 10 miles from Marjory Stoneman Douglas High School. My two daughters, now in preschool, may well attend Douglas High a few years down the road. My community has been deeply impacted by a tragedy now associated with the name of my hero. And yet we've drawn strength from her words, which once again have become the rallying cry for a generation:
"Speak up. Learn to talk clearly and forcefully in public. … Do your part to inform and stimulate the public to join your action. … Be depressed, discouraged and disappointed at failure and the disheartening effects of ignorance, greed, corruption and bad politics — but never give up. You have to stand up for some things in this world."
Like Douglas, NPCA has never, and will never, give up on restoring America's Everglades. During our centennial celebration this year, we encourage others to join our fight to protect Everglades and all of America's national parks.
About the author
Cara Capp

Everglades Restoration Senior Program Manager, Sun Coast

Cara works to restore and protect natural resources in and around Florida's national parks as the Sun Coast's Everglades Restoration Senior Program Manager.