A Century of Impact
Restoring the "River of Grass"
The threats to America's Everglades are serious and complex, but NPCA continues to defend this irreplaceable landscape, as it has for 99 years.
Everglades National Park protects a primeval world of giant trees, expansive grasslands and idyllic blue waters. Marjory Stoneman Douglas famously called this subtropical wilderness a "river of grass" in 1947, transforming the world's perception of the area from that of a useless swamp to a lush and shimmering landscape of singular beauty and biodiversity.
There are no other Everglades in the world. They are, they have always been, one of the unique regions of the earth; remote, never wholly known. Nothing anywhere else is like them.
Marjory Stoneman Douglas
Douglas was just one of the park's many defenders in the long fight to save it from rampant development choking its water supply and threatening its rare plants and wildlife — a complex problem that continues to this day.
It's no wonder so many have worked together for decades to protect the Everglades. This World Heritage Site, International Biosphere Reserve and Wetland of International Importance comprises one of the largest wetlands in the world, with tree islands, sawgrass prairies, mangrove forests, sloughs and bays. The park's rare combination of salt and fresh water provides habitat for diverse communities of plants and animals, serving as one of the most significant corridors for migrating birds. Alligators, crocodiles, dolphins, endangered Florida panthers, manatees, rare orchids and roseate spoonbills all call this park home, as do hundreds of other interconnected living things across nine distinct ecosystems.
Yet speculators began dredging and draining parts of the Everglades as early as the 1800s, digging canals and setting aside land for farming and residential areas. Birds were recklessly slaughtered to supply feathers for hats, some species to the point of near-extinction. In 1920, just one year after forming, NPCA (then known as the National Parks Association) recognized the serious threats to the region and called for the creation of a national park to protect its unique lands, waters and wildlife.
A Century of Impact
See the difference we're making for America's national parks.
Learn More
In 1932, NPCA helped study the feasibility of a park, providing accounts of the area's extensive natural resources and threats to its mangrove forests and wildlife. The report helped garner more widespread knowledge and support for the park, though Congress failed to pass a bill that year to designate it.
The following year, NPCA assembled a coalition of advocates to build a stronger network of support for the Everglades, including the dedicated preservationist Ernest Coe and his organization, the Tropical Everglades National Park Association, as well as numerous other conservation groups. The campaign eventually paid off, and in 1934, Congress passed the Everglades Act, which authorized a park covering some 2,000 square miles. At that point, the park existed only on paper, and NPCA and others advocated for funds to buy land for the park. Everglades National Park was finally dedicated by President Harry Truman in 1947.
Over the following decades, Florida's population increased dramatically, and the associated development boom threatened the larger Everglades ecosystems and the park itself. In the late 1960s, NPCA joined other conservationists to fight plans to build a massive airport just north of the park. The airport project was abandoned, but fierce battles about the Everglades continue to this day.
To date, the construction of canals, levees and roads has reduced the flow of freshwater to the Everglades by 70 percent. In 2000, Congress passed the Comprehensive Everglades Restoration Plan to improve the flow of water from Lake Okeechobee south to Everglades National Park and other protected areas while preserving enough water for residential, agricultural and commercial needs. The $16.4 billion plan outlined dozens of projects to be executed over more than three decades, but the plan has fallen far behind schedule, in large part because of funding shortfalls.
Increasing the flow of vital freshwater to the Everglades also requires removing barriers. A major one is the Tamiami Trail, a 1920s highway that connects Tampa to Miami and acts as a dam near the northern boundary of the park. For years, NPCA has been pushing for the construction of bridges that would allow the water to flow underneath the road. The first 1-mile section was finished in 2013, and a 2.6-mile section is close to completion.
Even as NPCA has fought to improve water flow to the park, it has worked to defend the Everglades from other emerging development threats. In 2014, NPCA successfully defeated a proposal by a state power company to build 330-foot transmission towers through pristine wetlands within the park boundaries, working with the company and a variety of stakeholders for six years to find a lower-impact alternative.
None of these accomplishments would have happened without strong local support, which is why NPCA has long cultivated advocates in the area. A few years ago, NPCA staff helped establish a trolley service that makes it easier for residents of the nearby city of Homestead to visit Everglades and Biscayne National Parks. NPCA has also enlisted local veterans to work on park maintenance projects and organized trips for area youth to discover the world-class park in their backyard. In 1985, NPCA even established the Marjory Stoneman Douglas Award to honor the Everglades' famous defender, and staff continue to give the award annually to recognize the outstanding efforts of individuals and groups that have gone to extraordinary lengths to defend national parks.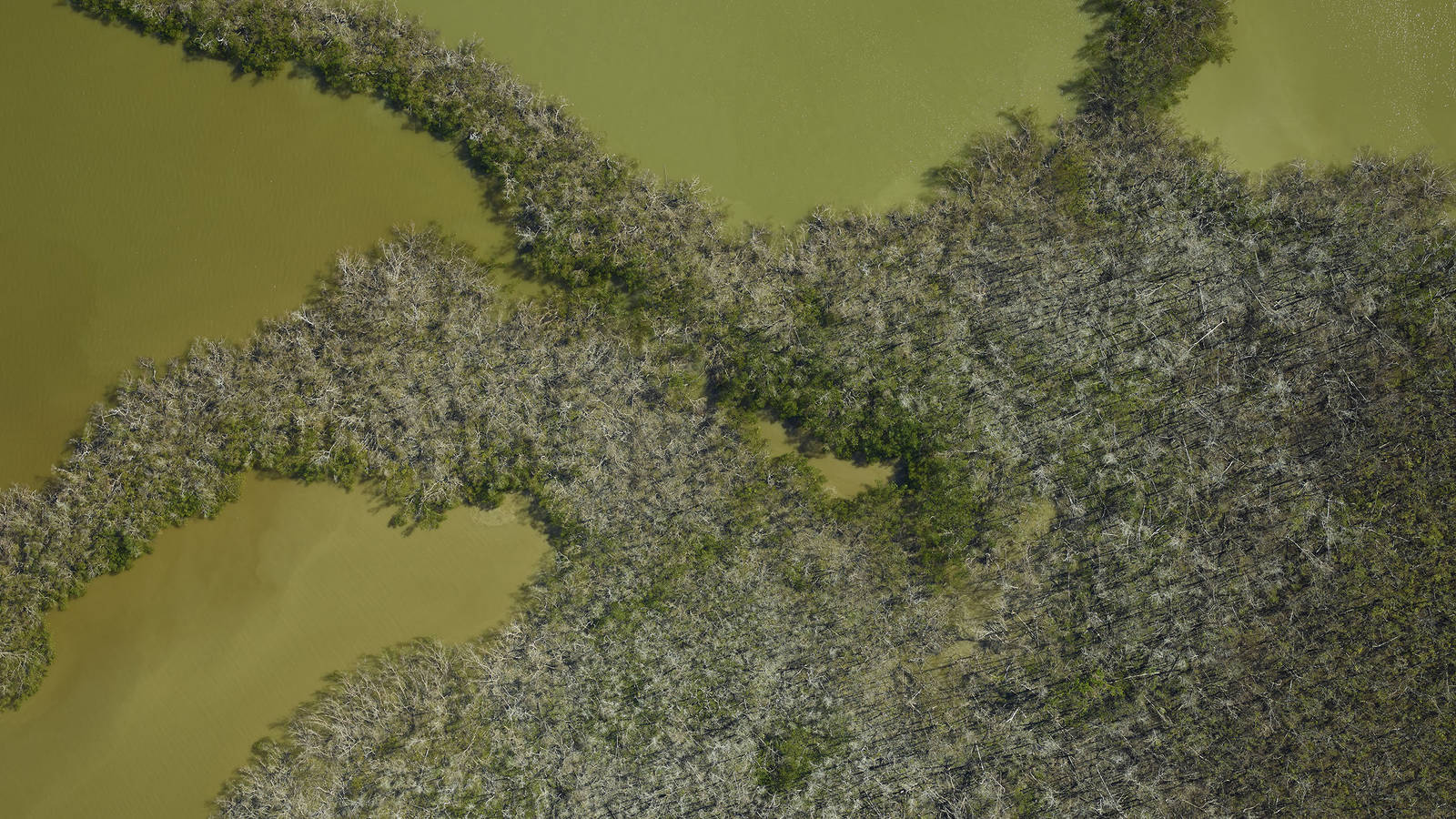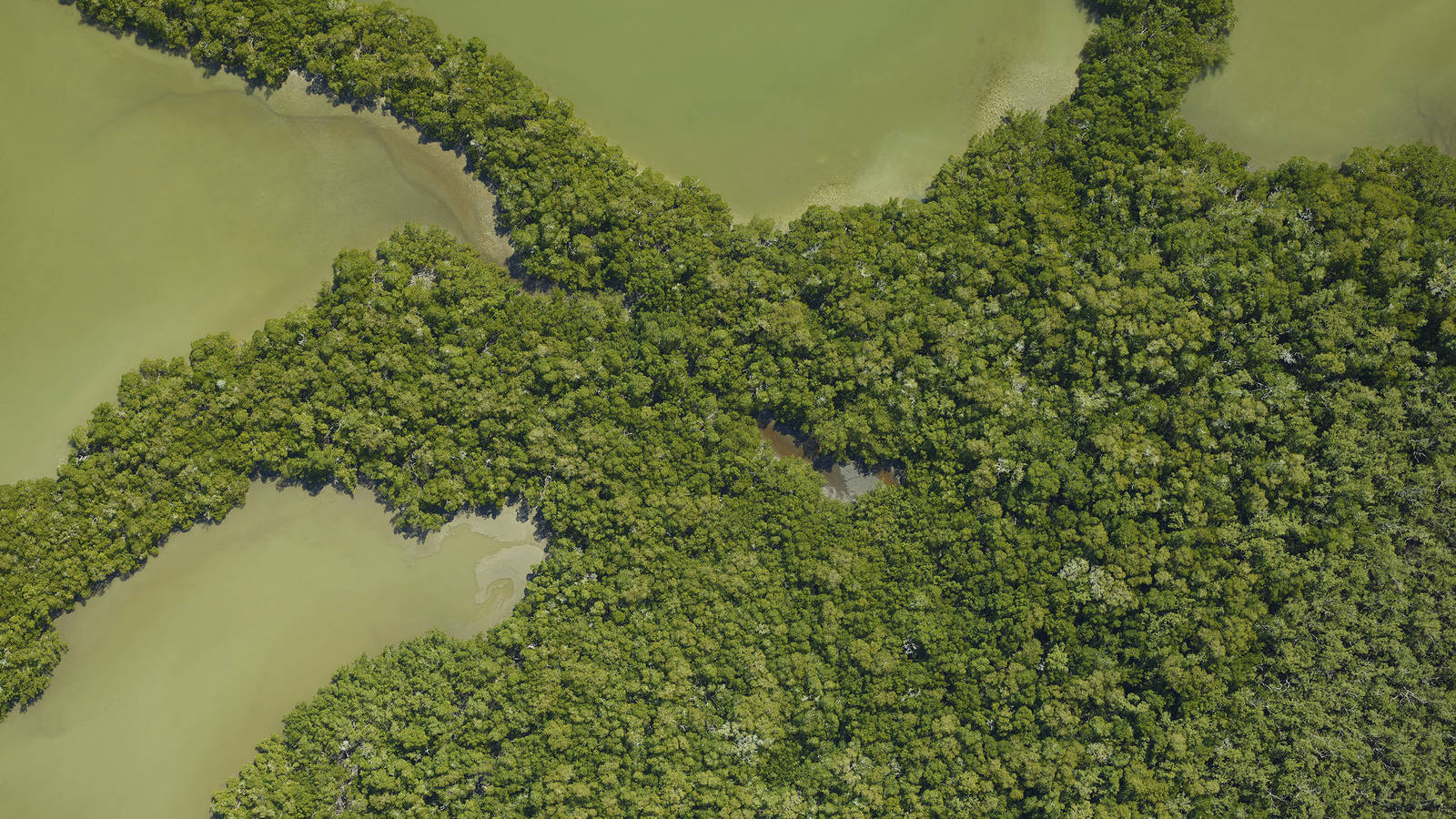 Even as NPCA continues to fight to improve the complex, long-standing problems related to inappropriate development and insufficient fresh water flow to the park, another complex and long-standing problem threatens to undo much of this progress: climate change. Rising ocean levels, frequency of severe storms, increased floodwaters and changing rainfall patterns could have drastic effects on the park, threatening the fragile coastlines, interconnected waterways, endangered plant and animal habitat, and rare mix of salt and fresh water that defines the park. NPCA will continue to work, both on the ground in Florida and at the national level in Washington, D.C., to restore the Everglades ecosystem and promote commonsense policies that mitigate damage and adapt to widespread changes so that this long-revered yet long-threatened place beloved by so many will continue to thrive and inspire.
Make a tax-deductible gift today to provide a brighter future for our national parks and the millions of Americans who enjoy them.
Donate Now