Prescribed fires are standard practice at sprawling landscapes throughout the West, and now the fields and forests at historic sites have become the Park Service's latest target.
The firefighter started the blaze quietly. A click of a lighter, a splash of burning fuel, and suddenly, orange flames were snaking through tall grasses at Gettysburg National Military Park in Pennsylvania. Smoke blew across a long, quiet field, and ash whirled into the sky and floated away like so much black confetti.
Wait—setting a fire? At a Civil War site? Near monuments, cannons, farms, and fences? It can be a little confusing at first, even for the Park Service. After all, the biggest thing on the agency's arrowhead is a tree. But prescribed fire is a tool that is being used increasingly at historic parks and cultural sites with precious archaeological resources.
In Gettysburg, the fires restore open grasslands, an important but quickly disappearing habitat for species such as sparrows and the Eastern meadowlark. The main reason the Park Service torches the landscape at Gettysburg and other historic sites, however, is to maintain historical accuracy. At the time of the Civil War, Gettysburg was a mosaic of farms, open fields, and scattered trees, and the Park Service wants to return the site as much as possible to its 19th century appearance.
"It comes right down to: Why does this park exist?" says Katie Lawhon, management assistant at Gettysburg. Visitors come to learn the story of the battle, she says, but it confuses them if (for example) cannons are pointed at dense woods that didn't exist in 1863. "If no one can understand what this artillery battery did, then something is wrong," she says.
BATTLEFIELD REHAB
Prescribed fire is only one method Gettysburg has used to return the landscape to its historical condition. Over the last 14 years, the Park Service has removed 354 acres of oak, hickory, and other native hardwood trees to re-open the scene of infantry attacks and lines of fire. Staff have also cut back the trees in 278 acres of historic woodlots, where farmers grazed animals and grew timber for construction and fuel for their homes. Finally, the agency has rebuilt 20 miles of fencing, and replanted 48 acres of woods and 121 acres of orchards that existed at the time of the fighting. Farmers grew a variety of fruits in 1863, but the new orchards are limited to only two: Messina peach trees and seven varieties of apple trees.
It took Lawhon a while to adjust to the idea of using fire ("Smokey Bear syndrome," as some call it), but by the time Gettysburg undertook its first burn last year, she was a convert. Fire is often cheaper and more efficient than the alternatives, such as herbicide, mowing, or cutting, and the negative impact is minimal.
In the West, the use of prescribed fire in national parks is far past the point of debate. Controlled burns are used to prevent devastating wildfires by reducing underbrush, dead trees, and other hazardous "fuel."  They also clean forests—making way for desirable plants and big trees, removing pesky non-native growth, improving wildlife habitat, and returning nutrients to the soil.
"Fire is a native part of the ecosystem. It belongs there… It's really an extension of the weather," says Tom Ribe, a longtime firefighter who wrote about a prescribed fire disaster and how it changed Park Service practices in his 2010 book, Inferno by Committee. "You can't simulate what fire does with anything else."
That wasn't always the Park Service's philosophy. Early superintendents at Sequoia National Park recognized that excessive fire suppression was actually increasing the chances of a destructive wildfire, and as early as 1904 began experimenting with controlled burns, violating Park Service rules. That policy finally changed in 1968, and the use of prescribed fire has been growing ever since. Between 2009 and 2014, 134 park units conducted controlled burns, from Yosemite to Cape Cod, and Antietam to the Everglades.
At Gettysburg, the late October burn had been carefully planned, but even the most seasoned fire veterans acknowledged that it's intimidating to work in an iconic military park, near historic structures—not to mention a town.
"Gettysburg is hallowed ground. It ratchets up the anxiety," said Cliff Lively, the burn boss and a fire management officer at Delaware Water Gap National Recreation Area in Pennsylvania and New Jersey. "It's always a little nerve-wracking when you unleash fire onto land."
And exciting, too. Some of the 25 firefighters, who had come from as far as New York, were neophytes who had completed a basic fire training course at Gettysburg over the summer. In a wildfire, they would have limited duties, but here, "they get up close and personal," Lively said.
The plan was to clear 30 acres that had been agricultural lands in 1863. The main target was woody vegetation—namely, cedar—that looks harmless enough, but if left untouched, could grow into a forest. The area around the fields had been mowed and watered, the engines were ready, the hoses were out, and after a last huddle, firefighters ignited the yellow grasses, using drip torches to spread flaming liquid.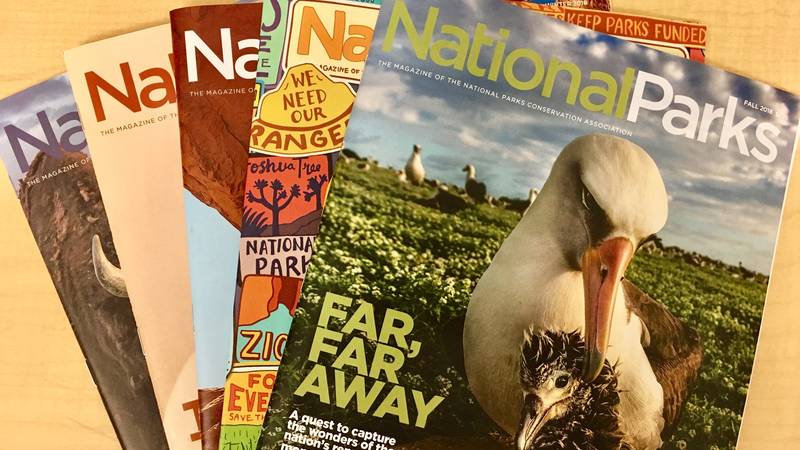 Subscribe to
You can read this and other stories about history, nature, culture, art, conservation, travel, science and more in National Parks magazine. Your tax-deductible membership donation of $25 or more entitles…
See more ›
The fire flared. And died down. They tried again. The flames crackled and stretched upward, and the Pennsylvania Memorial, a 100-foot-tall monument, turned wavy behind a scrim of smoke. And then the fired sputtered out, leaving black ribbons in its wake.
They had been hoping for a wall of flames and charred, flat earth, Lively said, but the soil was soggy from an earlier rain and it wasn't drying out fast enough. Meteorologists had predicted a partly cloudy day, but there were only two thin strips of blue in an angry-looking, gray sky.
After one more attempt—a "last dying gasp" Lively said—the crew called it quits. In the end, they burned around 13 acres.
Lively didn't sound terribly discouraged as he gathered the firefighters to debrief. It was good practice for the new trainees, he pointed out; they would just have to come back again another day in 2015.
"The forecast was a joke," he said with a shrug. "But you can't fight Mother Nature."
About the author
Rona Marech

Editor-in-Chief

Rona Marech is the editor-in-chief of National Parks, NPCA's award-winning magazine. Formerly a staff writer at the Baltimore Sun and the San Francisco Chronicle, Rona joined NPCA in 2013.