STATE ARCHIVES OF FLORIDA
Mary McLeod Bethune, the child of former slaves, grew up to start a university and advise presidents.
All it took was a child snatching a book from her hands. It happened in a flash, but the life of Mary McLeod Bethune, the daughter of former slaves, changed course the day a white girl insisted she couldn't read. Bethune, who was accompanying her mother as she delivered laundry, recognized in that moment how the ability to read and write separated white and black people, and her will to learn was ignited.
Bethune ultimately became a revered educator, activist, humanitarian, and leader who was known in her day as "the first lady of the Negro race." She was a larger-than-life figure whose every word, speech, and appearance was newsworthy to people across the country.
So it rankles some historians that young people can rattle off the names of her famous peers but don't know who Bethune is.
"For her to be who she was, coming from where she came from, and to have this courage—to me, it's just profound," says Joy Kinard, central district manager of National Capital Parks-East. "But you don't hear much about her anymore."
At Mary McLeod Bethune Council House in Washington, D.C., the Park Service is determined to change that. Located in the former headquarters of the National Council of Negro Women, an organization Bethune founded, the site is devoted to documenting the life and history of Bethune and African-American women.
Born Mary Jane McLeod, Bethune was the 15th of 17 children. She grew up on a farm in South Carolina and began working in the fields when she was 5. The only child in her family to be educated, she walked eight miles to school each day.
Bethune went on to found a girl's school in Daytona Beach, Florida. As the story goes, she started the school with $1.50 and just six students (including her son, Albert, from a short-lived marriage). The school grew to include a farm, high school, and nursing school and eventually became Bethune-Cookman University. The school's motto, a reflection of its founder's vision, appears throughout the campus to this day: "Enter to learn, depart to serve."
A HISTORIC CONCERT
When Marian Anderson was famously refused permission to sing to an integrated audience at Washington's DAR Constitution Hall in 1939, Bethune called the White House to intervene, setting the stage for Anderson's subsequent performance at the Lincoln Memorial before a crowd of 75,000.
Bethune later became a national leader who served four presidents. A friend of Eleanor Roosevelt, she was a highly visible member of Franklin D. Roosevelt's administration. Roosevelt appointed her head of the Negro Division of the National Youth Administration, making her the highest-ranking African-American woman in the federal government. She was also part of his Black Cabinet, an unofficial advisory council of prominent African Americans. 
"Bethune was an iconic figure and a power broker with few equals," says Bettye Collier-Thomas, the founder and first director of the Mary McLeod Bethune Memorial Museum and the National Archives for Black Women's History. "From 1935 to her death in 1955, she was the single most important African-American woman people saw functioning at the national level."
During World War II, Bethune helped recruit African-American officers to the Women's Army Corps, and she was among those who urged President Harry S. Truman to integrate the U.S. military, which he ultimately did in 1948.
Bethune founded the National Council of Negro Women (NCNW) in 1935 and became the first president of the organization, which is still active. Her dream was to bring together women's groups to fight against racial discrimination as well as inadequate housing, health care, and employment opportunities.
"The great need for uniting the effort of our women kept weighing upon my mind," she wrote.  "I could not free myself from the sense of loss, of wasted strength sustained by the national community through failure to harness the great power of women."
Bethune bought the rowhouse that became NCNW headquarters in 1943, using money from a Marshall Field's department store charitable fund. (Legendarily persuasive, she had travelled to Chicago seeking funding and walked out of the meeting with $10,000.) She lived in the house for six years before retiring and moving to Florida, where she died.
In 1966, the rowhouse was damaged in a fire and NCNW moved. The once grand neighborhood fell on hard times, and the house deteriorated.
That's the condition Collier-Thomas found it in, when she was hired as a consultant to NCNW in 1977. Curious about the dilapidated carriage house out back, Collier-Thomas ventured into the old structure and discovered boxes and boxes of documents. "I was overwhelmed," she says. "I had found a treasure trove of historic materials on African-American women."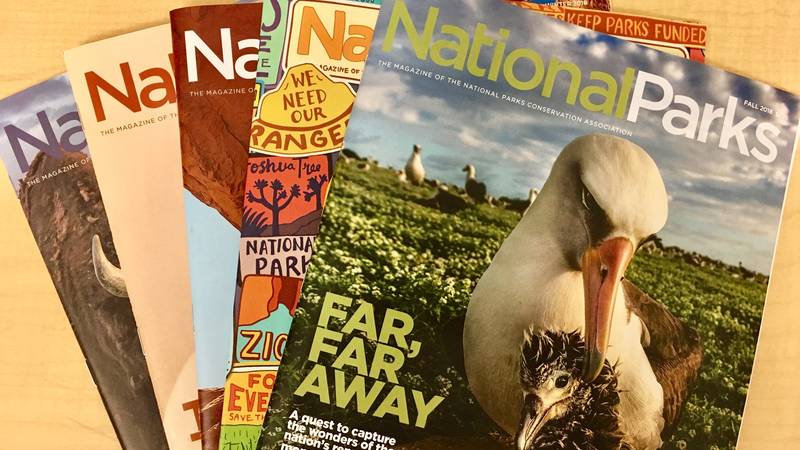 Subscribe to
You can read this and other stories about history, nature, culture, art, conservation, travel, science and more in National Parks magazine. Your tax-deductible membership donation of $25 or more entitles…
See more ›
As it turned out, Bethune had started a history committee long ago, in the hope that one day, the stories of African-American women would be central to the study of American history. Eventually, the boxes unearthed by Collier-Thomas grew into the National Archives for Black Women's History, a rare collection of photographs, objects, and personal and organizational papers from scores of historic figures. Now comprising 1,500 linear feet of material, the archives were housed in the restored carriage house until last February, when they were moved to the Museum Resource Center in Maryland. (The relocation angered some Bethune devotees, but Park Service staff believe the resources are better protected at the new facility; discussion about the future of the archives is ongoing.)
The rowhouse was restored, and the Park Service acquired the site in 1994. Today, the elegant building—in a revitalized neighborhood—is open year-round. Visitors can wander through the rooms where Bethune worked, hosted, slept, dreamed, and plotted; before leaving, they might pick up a copy of her last will and testament.
"I leave you love," Bethune wrote in the famous document. "I leave you hope… I leave you racial dignity… I leave you, finally, a responsibility to our young people."
"I am content," she concluded. "I pray now that my philosophy may be helpful to those who share my vision of a world of Peace."
About the author
Rona Marech

Editor-in-Chief

Rona Marech is the editor-in-chief of National Parks, NPCA's award-winning magazine. Formerly a staff writer at the Baltimore Sun and the San Francisco Chronicle, Rona joined NPCA in 2013.