© STATE ARCHIVES OF FLORIDA
Spring 2012
Secrets of the Tombs
Archaeologists at the Kingsley Plantation in Florida shed light on the slaves who lived, worked and died there 200 years ago.
With its elegant bay windows and breezy verandah, the gleaming white Kingsley Plantation House is Florida's oldest and best-preserved planter's residence, but a recent discovery "out back," in the woods surrounding the 25 remaining slave cabins has upstaged the splendid manor house.
In May 2010, University of Florida archaeologist Dr. James Davidson and his students excavated the buried remains of six plantation slaves, including a middle-aged man, an elderly woman, and three school-aged children. Historians had long suspected that a burial ground existed somewhere on the site, thanks to references in plantation documents from the early 1800s, when Zephaniah Kingsley and his family occupied the house and 40 to 50 slaves resided in 32 neighboring cabins (25 of which remain). Davidson's dig confirmed the cemetery's existence and sheds light on enslaved people whose lives have been shrouded in mystery.
MYSTERY SOLVED
For years, researchers have puzzled over the semi-circular design of the slave cabin complex. Why not build the cabins in straight rows? Pistols unearthed from the slave quarters offer one idea: In the event of an attack, the semi-circle allows residents to mount a more effective defense by forcing assailants to enter a ring of firepower.
"We can't know who the individuals are in the burial plots we discovered," says Barbara Goodman, superintendent of Timucuan Ecological and Historic Preserve, which includes the Kingsley Plantation. But the discovery brings slaves' voices to a historical record that largely excluded them. "Visitors could see the slave cabins and imagine family life in these small quarters," she adds, "but to know that those inhabitants are buried beneath our feet makes that history more real."
Previous digs added valuable insights to that missing history. In 1968, Dr. Charles Fairbanks of the University of Florida conducted formal excavations at two Kingsley slave cabins. His work was the first archaeological inquiry focused on enslaved people in the United States and provided initial glimpses into their daily lives: Ceramics and metal tools yielded clues about slaves' dietary patterns and helped researchers determine when the cabins were used.
More clues surfaced between 2000 and 2010, when National Park Service archaeologist John C. Whitehurst uncovered a variety of household and personal items: smoking pipes; bone, shell, and metal buttons; ceramics; gunflints; and tabby processing materials used to build Kingsley's slave cabins. Those objects hint that slaves at Kingsley kept firearms—and not just muskets for hunting, but pistols, too. After the Patriots Rebellion of 1812−14, when Seminole Indians burned Kingsley's Laurel Grove Plantation, Kingsley probably armed his slaves to defend his property in case of attack (see sidebar below).
Kingsley slaves were also pagans who likely practiced traditional African Culture: Blue beads were concealed within the cabins, likely to ward off evil, and a chicken burial at the entrance to one cabin points to African fertility rituals. "Zephaniah was known to have prohibited Christian religious leaders from preaching to his people," explains Whitehurst. In fact, Zephaniah married one of his slaves, Anta Majigeen Ndiaye, in an African ceremony. The couple had three children, and Anta (or "Anna," as Kingsley called her) eventually became a slave-owner herself.
But, says Whitehurst, "While artifacts and objects can enlighten us about how people lived, their remains tell us who they were." Studies have already confirmed the age and gender of the buried people; further DNA analysis could indicate what part of Africa they came from, and perhaps even tribal affiliation. "We could determine things like the types of diseases they were exposed to, nutrients absorbed or lacking, and what they were eating," says Whitehurst.
These six burials are just the first prong of what might someday be a much broader investigation into the cemetery's full boundaries. Already, the Park Service has used radar technology to measure variations in soil density, and the readings suggest that other bodies may have been laid to rest near the current excavation site. But for now, the park is focusing on engaging the public in conversations about respecting and valuing those who lived and died here.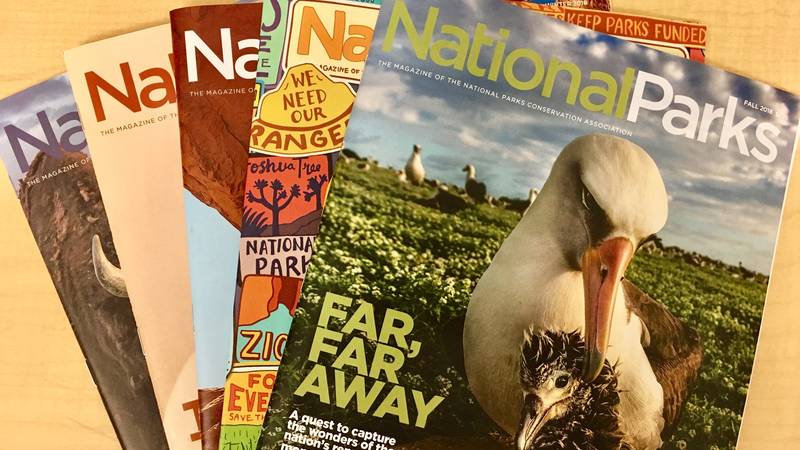 Subscribe to
You can read this and other stories about history, nature, culture, art, conservation, travel, science and more in National Parks magazine. Your tax-deductible membership donation of $25 or more entitles…
See more ›
The discovery has made a tremendous impact on those who can trace their lineage back to the Kingsley family. "Now we need to do more to give voice to those who no longer have a voice," says Dr. Johnetta Cole, director of the Smithsonian National Museum of African Art, whose great-grandfather married the great-granddaughter of Anna and Zephaniah Kingsley. "I can't help but wonder if, under the earth, in that particular place, are the remains of human beings—people—to whom I am related."
Before the Park Service announced the findings publicly, it disclosed the news to descendants of the Kingsley family, who met for a private meeting and paid homage to their ancestors with a ceremony at the excavation site. "These descendants had so many thoughts and emotions about their heritage already," explains Goodman. "Now, that history becomes tangible, becomes more than just stories."
"I remember many years ago hearing [author] Julius Lester say that you will never understand America well until you understand slavery," Cole adds. "This discovery is just another piece of that puzzle as I try to understand, in a full way, the country that I was born in and the country that I love."
About the author
Kelly Bastone

Freelance writer Kelly Bastone lives in Steamboat Springs, Colorado.