For years, NPCA's veterans program has worked to meaningfully engage the military community— including veterans, active duty, reservists and military families — in supporting national parks through service projects and a variety of advocacy actions.
About Our Veterans Program
Our national parks should tell the full American story, including our country's military history. The fight for our freedom, democracy and very way of life are told through our parks. Preserving and protecting our national parks means preserving these important military stories.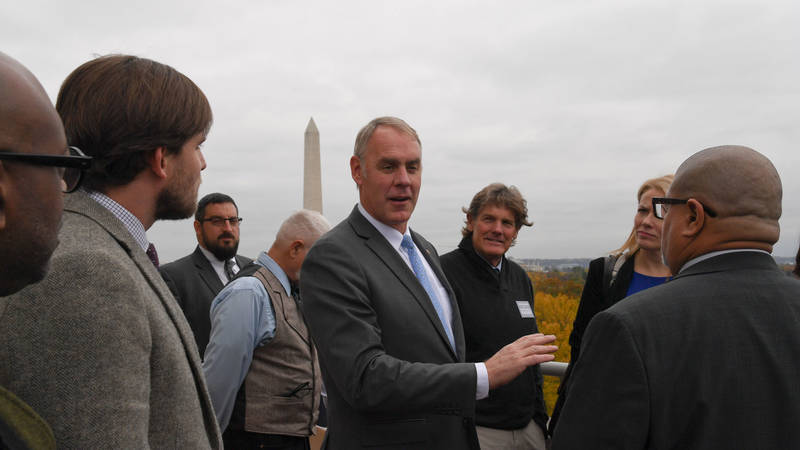 Blog Post
Veterans from around the country flew to Washington, D.C., this week to defend our national parks and address their $11.3 billion maintenance backlog
See more ›
National parks commemorate and interpret military history at 156 different sites:
The Park Service oversees 25 national battlefields and parks and 14 national cemeteries, including Vicksburg National Military Park.
The Park Service manages nearly 500 fortifications such as Fort McHenry, which inspired the "Star Spangled Banner."
The Park Service is responsible for more than 15,000 acres of battlefields, including world-famous sites such as Gettysburg National Military Park.
These treasured places also offer veterans, active duty members and their families meaningful experiences, and places of solace and recreation away from military life. Through NPCA's veterans program, we strive to ensure that every veteran in America has the opportunity to connect to their national parks and experience the healing powers these places provide.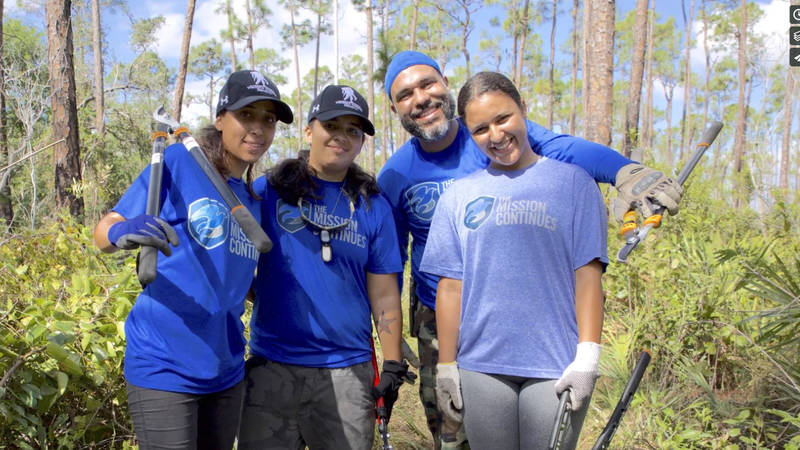 Video
NPCA has been working with veterans organizations across the country to provide experiences and opportunities for our vets to enjoy and support national parks in their communities, and to…
See more ›
By introducing veterans to their national parks and their unique role in national park protection, we also work to build a diverse and powerful base of military park advocates equipped to speak up for their parks. Whether repairing or rebuilding trails in parks, participating in civic engagement activities or flying to Washington, D.C., to meet with members of Congress, NPCA's veterans program seeks to provide veterans with opportunities to continue serving their country while gaining knowledge, skills and a sense of camaraderie.
Ensuring our parks continue to have that same value to veterans and the military community means ensuring that our national parks are well-maintained, protected, and ready to continue welcoming visitors now and for generation to come.
National Parks and Public Lands as Places for Healing and Recreation
In December 2020, the bipartisan Accelerating Veterans Recovery Outdoors Act (H.R. 2435/S. 1263), which promotes healing outdoors for our nation's veterans, was signed into law by President Trump. This bill, as part of the Veterans COMPACT Act, requires the Secretary of Veterans Affairs to establish an interagency task force to provide recommendations to increase the use of public lands and other outdoor spaces for veteran's health and wellness.
For nearly two years, the National Parks Conservation Association (NPCA), other partners and veterans across the country have urged lawmakers to recognize the health and wellness value our national parks and public lands provide. The passage of this bill is a major step towards ensuring that millions of veterans and their families will get the resources they need to heal and benefit from America's outdoor spaces.
Learn More
Sign Up
Get Action Alerts
Want national parks in your inbox? Sign up for NPCA email updates to receive news, features, and opportunities to make a difference! You can unsubscribe at any time.