On June 24, 2016, President Obama designated Stonewall National Monument, America's first LGBT national park site.
NPCA, thousands of its advocates and hundreds of partner organizations have worked for more than two years to help pave the way for our nation's first lesbian, gay, bisexual and transgender (LGBT) unit of the National Park System. On June 24, 2016 President Obama made history by declaring the area around the Stonewall Inn in Greenwich Village, New York, a national monument.
"I believe our national parks should reflect the full story of our country, the richness and diversity and uniquely American spirit that has always defined us — that we are stronger together, that out of many, we are one." — President Obama, on designating Stonewall as a national park site, June 24, 2016
Why Stonewall?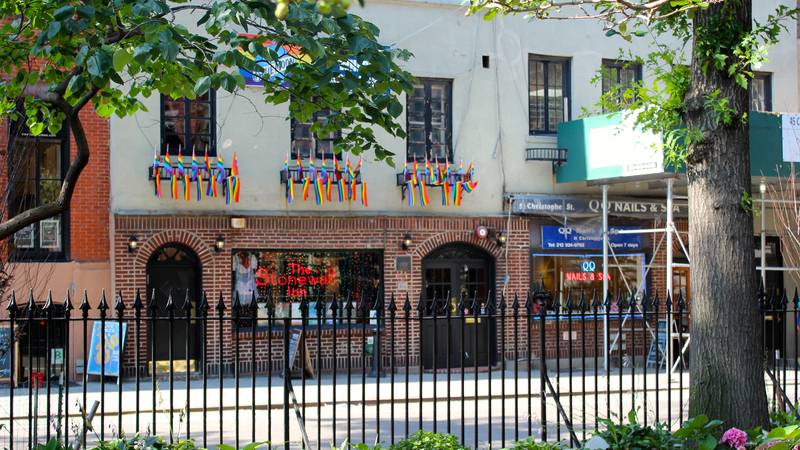 Fact Sheet
The Stonewall legacy is a part of the push for human rights and civil rights in the United States.
See more ›
The Stonewall uprising in 1969 is considered emblematic in the modern lesbian, gay, bisexual and transgender civil rights movement. The Stonewall uprising was a protracted struggle in which the LGBT community in New York City fought back against what had become the regular, city-sanctioned harassment by the police. The spontaneous six-night conflict gained national attention and inspired a new movement for full equality and acceptance.
While the series of events between June 28 and July 3, 1969, were not the beginning of the LGBT civil rights struggle, they marked a major turning point, as LGBT people began to demand their rights vocally and assertively.
The events have had a demonstrable effect on the lives of millions of Americans and American society in general.
Telling Our Full American Story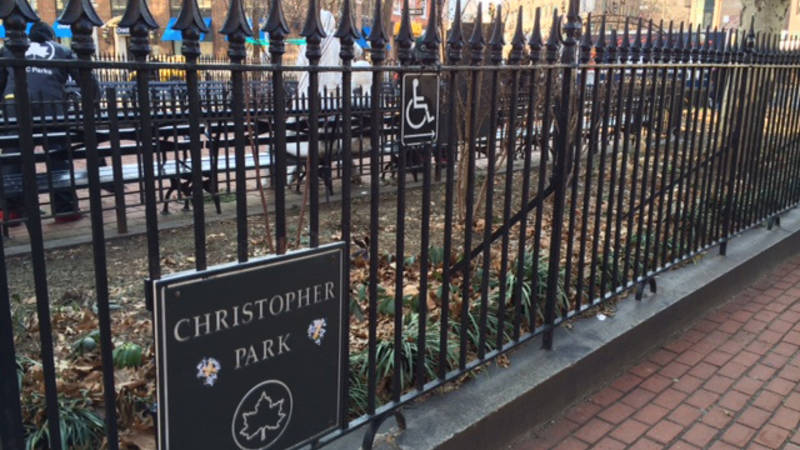 Map
See the irregular streets that helped participants in the Stonewall uprising fight back against police in 1969.
See more ›
Our national parks belong to all of us — a fact that is particularly important during the Park Service's centennial this year, and as we look ahead to its next 100 years.
As America's storyteller, the National Park Service is responsible for sharing the history of our diverse population. Now, thanks to this victory, this site of mass resistance that led to larger social and political change will now be preserved as part of our national heritage for future generations.
George Takei supports our call for a #NatlParkForStonewall
"The National Park Service has a responsibility to protect, preserve and tell the stories of some of our nation's most iconic places, and as part of that responsibility, it is our job to be sure that Americans never forget where we've been, where we are and what we aspire to be as a nation." — Jon Jarvis, Director, National Park Service
Effort-to-date
President Obama designated first national park site dedicated to LGBT history!

Jun 2016

With more than 26,000 petition signers, dozens of businesses and 10 mayor's across the country - Stonewall National Monument is a reality.

Nearly 4,000 send a thank you message to the president

Jul 2016

NPCA supporters thanked President Obama for designating Stonewall National Monument and for creating a more inclusive National Park System.
Sign Up
Get Action Alerts
Want national parks in your inbox? Sign up for NPCA email updates to receive news, features, and opportunities to make a difference! You can unsubscribe at any time.