LGBTQ History Tour, Greenwich Village, New York, NY
Download a map and enjoy the first formal walking tour at Stonewall National Monument. Learn more about the places in Greenwich Village that paved the way for the Stonewall Uprising and eventually the designation of our first national park site dedicated to LGBTQ history.
Enjoy this self-guided tour within Stonewall National Monument and other places in New York City's Greenwich Village that were part of the struggle for LGBT civil and human rights. LGBTQ history comes alive in and around Stonewall National Monument with NPCA's LGBTQ History Tour:
Download (4.91 MB) LGBTQ History Tour Map ›
About your visit
The sites on this walking tour are located within and outside of the Stonewall National Monument boundary. The suggested route roughly follows a loop. After visiting the last site, Murray Hall Apartment at 457 6th Ave in New York City, you can circle back to your starting point at Christopher Park at Stonewall National Monument. Many of the sites are privately owned and are not open to the public. The Stonewall Inn bar is open for business and is privately owned.
For more information about Stonewall National Monument and how it is managed, visit NPCA's FAQ for Stonewall National Monument.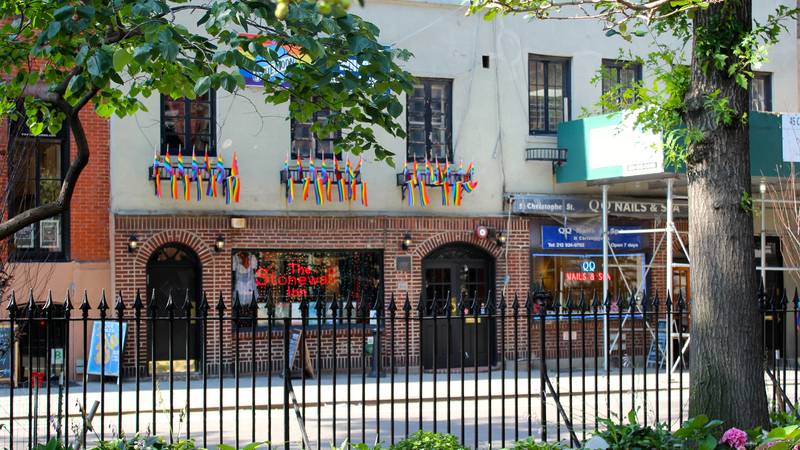 Blog Post
The events behind America's first national park site honoring LGBT history
See more ›
NPCA and NYC Historic Sites Project developed this walking tour of sites in and around the Stonewall National Monument. The tour is free to download and can be used by individuals or groups for self-guided or formal tours.
To access information about significant LGBTQ in New York City's five boroughs, please visit www.nyclgbtsites.org