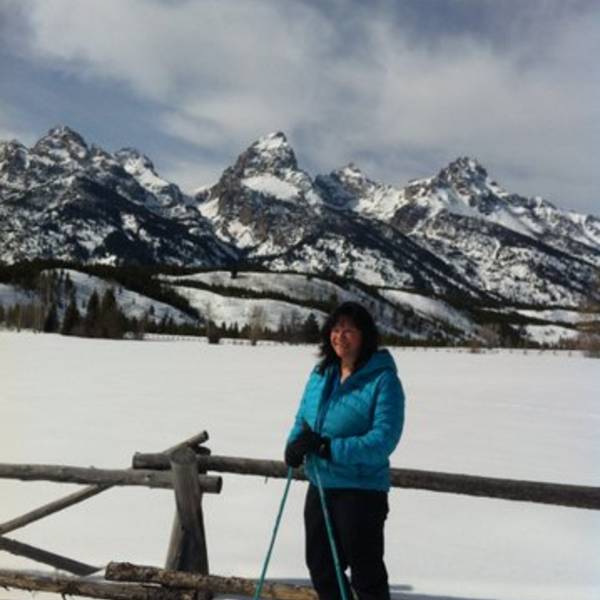 Sharon Mader
Senior Program Manager
NPCA Region:

Northern Rockies
Sharon joined NPCA in July 2007. She works as a Senior Program Manager in the Northern Rockies region, advocating for the protection of Grand Teton's outstanding natural and historic resources, and promoting NPCA's national strategic priorities in Wyoming.
Sharon has more than eighteen years of conservation experience in the Rocky Mountain West. Sharon's first professional job was working as a park ranger/naturalist in Grand Teton National Park.
Sharon received her M.S. degree in environmental policy from the University of Montana and was certified in Natural Resource Conflict Resolution through the UM School of Law. She received a Wyss Foundation Fellowship for her graduate work, which focused on preserving the historic pronghorn antelope migration from southwest Wyoming into Grand Teton National Park.
Prior to graduate school, Sharon worked as executive director for the Jackson Hole Wildlife Foundation, whose project-based work focused on reducing vehicle collisions with wildlife by identifying and protecting wildlife crossing areas, removing and altering fences that interfered with wildlife movements, and burying electric power lines that were obstructing flyways.
In 1990, Sharon joined the Jackson Hole Conservation Alliance, a nonprofit conservation group focused on private and public land use planning initiatives. That work led to the creation of Teton County's first comprehensive land use plan, which incorporated planning and zoning provisions that protected the wildlife, habitat and scenic resources within the valley. Her work included community outreach, media relations, strategic planning, coalition building and development.
Prior to moving to Wyoming in the 1980s, Sharon worked for the New Jersey Department of Agriculture, serving as government liaison between three state departments and the private sector to facilitate communications and initiate projects to promote the state's equine industry. The successful culmination of that work was the completion of the Horse Park of New Jersey.
Sharon earned her B.S. degree in Pre-Veterinary Medicine at Colorado State University in 1984. She is a graduate of the National Outdoor Leadership School and completed a four-month wilderness course in the Rocky Mountains.
Articles by Sharon Mader