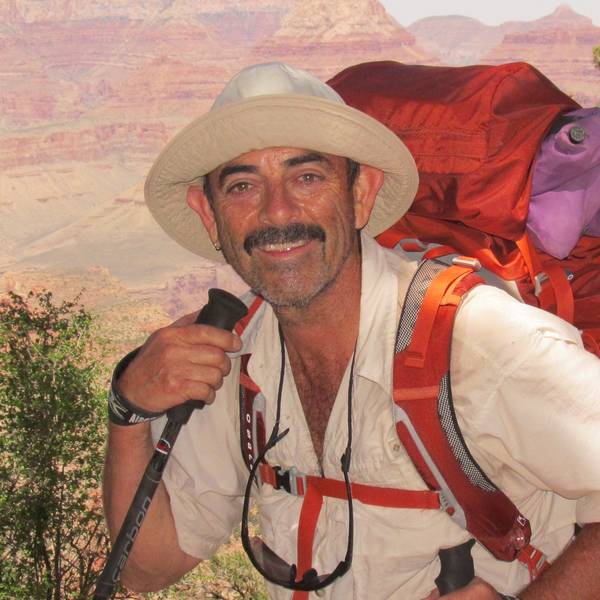 Ernie Atencio
Southwest Regional Director
Ernie Atencio fell in love with parks and wild places at a young age and has spent most of his career working in and for those places.
He is a cultural anthropologist and writer with deep Indo-Hispano roots in northern New Mexico, but grew up displaced in inner-city Denver. Ernie discovered the larger world—and the outdoors—through an Outward Bound "hoods-in-the-woods" trip, which led him into college and a career leading wilderness trips and environmental education programs. Ernie also spent many seasons as a national park ranger at Mesa Verde, both rims of the Grand Canyon, Bandelier National Monument, and taught for Yosemite Institute for several years.
Eventually coming full circle back to his northern New Mexican homeland, he has worked for various conservation organizations, including nine years as executive director of the Taos Land Trust, a couple of years as coordinator of the Valles Caldera Coalition, and numerous projects through his Land & Culture Consulting business. With a master's degree in applied anthropology and a lifelong interest in remote landscapes and traditional cultures, Ernie has conducted field research and written about sustainable development on the Tibetan Plateau, Havasupai oral history, Navajo forestry, cowboy culture, land-based Norteño culture, and community engagement in land conservation.
He received a "Voice for the Land" award from The Wilderness Society and his many publications include two books about natural resources and environmental justice in northern New Mexico and features for High Country News. Ernie lives with his family next door to the Río Grande del Norte National Monument north of Taos.
Articles by Ernie Atencio