Join NPCA and the National Park Service for an afternoon of service at this urban oasis.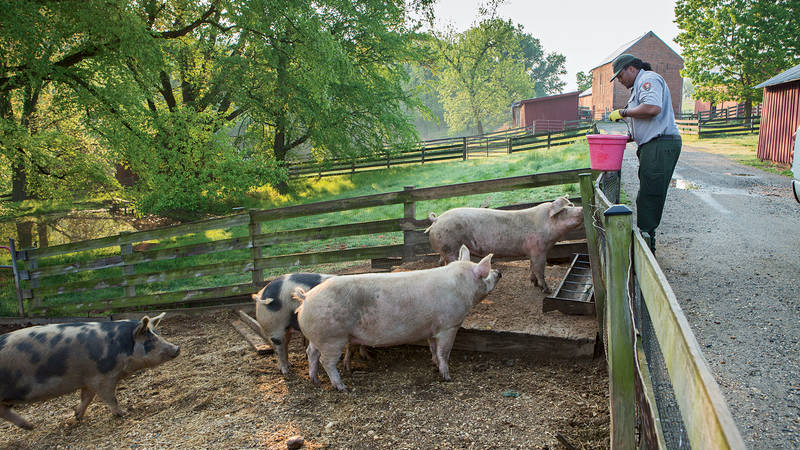 Magazine Article
Nearly six million people in the D.C. region live within a short drive of Oxon Cove. Why aren't more of them visiting it?
See more ›
Oxon Cove Park and Oxon Hill Farm are a national park site along the Potomac River. Rich in history and culture, this national park is a green haven amidst an otherwise heavily urbanized region of Prince Georges County and Washington, D.C. This park provides important educational and recreational opportunities for visitors, including thousands of school children annually. Unfortunately, the park is currently under threat from potential development.
Join us for the shoreline sweep-up on May 5th to show your support for this important place and help spruce the park up for spring!
Event Details
WHAT: Oxon Cove Shoreline Sweep-Up
WHEN: Sunday, May 5th, 1pm – 3:30pm
WHERE: 6411 Oxon Hill Rd, Oxon Hill, MD 20745
RSVP: Online here.
OTHER INFO: When traveling to Oxon Cove Park, be sure to type in the address to your GPS system and double-check directions prior to departing. Use this address: 6411 Oxon Hill Rd, Oxon Hill, MD 20745. Please bring a refillable water bottle and dress appropriately for the weather and the activity.
Snacks for volunteers to be provided by Nature Valley. Nature Valley committed $250,000 to support NPCA's efforts to help parks recover after the partial government shutdown. This includes our work to raise awareness of the shutdown's impact on national parks, coordinate and promote in-park cleanup opportunities, and encourage volunteerism across the country.
Time:

1:00 PM - 3:30 PM (EDT)

Location:

6411 Oxon Hill Road, Oxon Hill, MD 20745
Register Now