Know Before You Go
Visiting Muir Woods National Monument
Reservations for parking or shuttle service are required, daily.
For more than a century, visitors sought out the stunning Muir Woods National Monument to hike amid the breathtaking beauty of a rare, intact old-growth redwood forest, just 15 miles north of San Francisco.  As the 554-acre park grew more popular, its 232 parking spaces became coveted real estate that would quickly fill up, leading visitors to illegally park along the local road, harming the natural habitat while putting drivers, cyclists, and pedestrians at risk.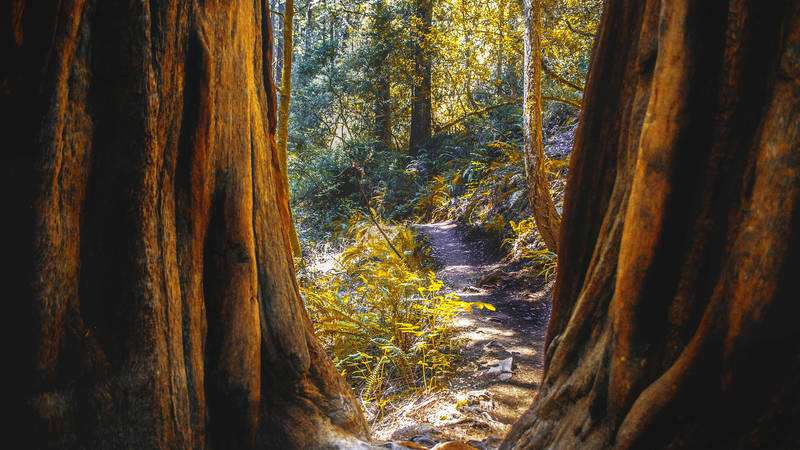 Park
It's possible, after a short walk in this national monument, to completely forget that downtown San Francisco is less than 15 miles away. This relatively small park, which is part…
See more ›
Know Before Your Go
Parking or shuttle reservations are required, daily.
Visitors can reserve a parking space in advance for $9

Reservations are available up to 90 days in advance

Reservations for the park's shuttle bus are $3.50 per person. Note, shuttle service is only available on weekends.

Reservations are available at gomuirwoods.com

Download your parking pass in advance as there is no Wi-Fi or cell phone service at or near Muir Woods.

Some same-day reservations are available but advanced planning is required since the park does not have WiFi or cell phone service and onsite reservations are not available for purchase.

Cyclists can enter the park for free without a reservation system, but the road to the entrance is challenging
Know Before You Go
A Visitor's Guide to National Park Reservations
As millions of people continue to find and explore our national parks each year, some ― including Glacier, Rocky Mountain and Arches ― are working on solutions. Here's what to know before you go.
Make a tax-deductible gift today to provide a brighter future for our national parks and the millions of Americans who enjoy them.
Donate Now