We may not have reservations about visiting national parks, but sometimes we need them to visit. Starting next month, one national park site will require everyone arriving in cars to book parking and shuttle spots in advance to be able to enter. Do you know which one?
Coast redwoods are the tallest trees in the world. They can grow more than 27 feet wide and 370 feet tall, sometimes gaining more than a foot in height per year. These magnificent conifers once grew in temperate areas throughout the Northern Hemisphere, but now exist only within a narrow region of the Pacific Coast.
It's no wonder, then, that in 2016 alone, more than a million people flocked to Muir Woods National Monument in California, where people can hike amid the breathtaking beauty of a rare, intact old-growth redwood forest by traveling just 15 miles beyond downtown San Francisco. The site's trails lead visitors through stands of mature trees and along the banks of Redwood Creek, which flows from nearby Mount Tamalpais through the heart of the park and out into the Pacific Ocean. The park's lush landscape is also a refuge for other rare species, including the northern spotted owl, coho salmon and California bottlebrush grass.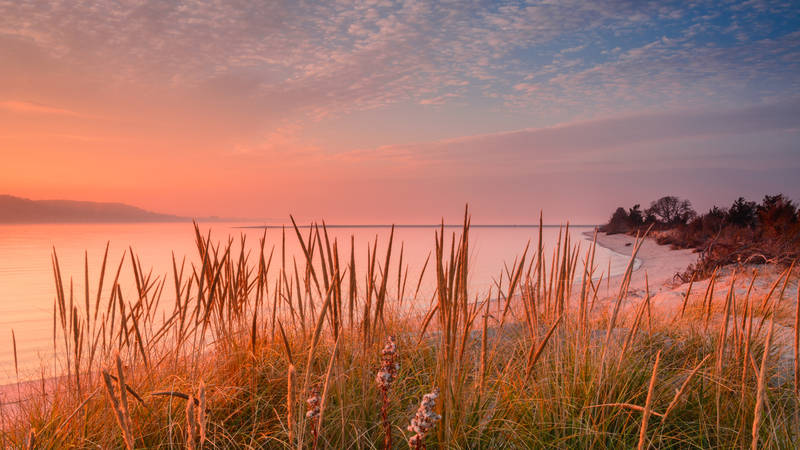 Blog Post
Need more time outdoors? You might not have to travel as far as you think. 
See more ›
The naturalist John Muir himself once referred to his namesake park as "the best tree-lovers' monument that could possibly be found in all the forests of the world." President Theodore Roosevelt recognized the site's significance when he created the monument in 1908, making it one of the first national park sites in the country.
This 554-acre site has only 232 parking spaces, however — not enough to accommodate all of the people who want to experience it. Currently, when these limited spaces fill to capacity, visitors illegally park their cars on the winding local road leading up to the entrance gate, in some cases walking more than a mile to enter the monument. Without a sidewalk to walk on, these visitors share the narrow road with bicyclists and other vehicles, creating an unsafe experience.
Starting on January 16, 2018, the park will prohibit this practice. Visitors will need to either reserve a parking space in advance for $8 or book a seat on the park's shuttle bus for $3 per person, up to 90 days ahead of time. Visitors will be able to make reservations on the same day, if space is available, but even in these cases, some advance planning is required, since no Wi-Fi or cell phone service is available at the park to use the online reservation system. Cars without a parking reservation will be turned away. Note that bicyclists may still enter the park for free without a reservation, but the steep, twisting road leading to the entrance has no shoulder and could be challenging for many cyclists, so visitors should look carefully into this option before attempting it.
Muir Woods is not alone in its struggle to accommodate throngs of visitors. Officials at Arches, Yosemite and Zion National Parks are also exploring the idea of reserved parking systems. Yosemite launched the second phase of a multi-year pilot program this past summer to manage access to parking near the popular Yosemite Falls on weekends in August. Park officials are examining whether there is demand for reserved parking and using the reservation system as one of a variety of strategies, including buses and improved signage, to manage congestion.
Zion also currently requires visitors to use a shuttle during peak season on the 10-mile spur road that goes into the Virgin River Valley, without restricting the number of cars allowed into the park. The Grand Canyon has its own shuttle system to help manage traffic on its South Rim. Some parks use similar measures to manage access to activities: Great Smoky Mountains National Park instituted a lottery system to manage attendance at its popular synchronous firefly viewing each spring, and Haleakalā National Park requires advance reservations to see the sun rise over the summit of its namesake mountain.
Although the new reservation system is sure to frustrate some more impulsive travelers, NPCA strongly supports the measure, which will help improve public safety and reduce damage to the land that has, in recent years, been used as overflow parking. Planning your own journey to see the redwoods? Be sure to read the park's FAQs for more information and book your reservation up to 90 days ahead of time.
About the author
Jennifer Errick

Managing Editor of Online Communications

Jennifer co-produces NPCA's award-winning podcast, The Secret Lives of Parks, writes and edits a wide variety of online content, and manages NPCA's style guide.