Climate Impact
Rising Sea Levels
Rising ocean levels could inundate freshwater habitats and coastal communities, harming plant and animal life and threatening historic structures in dozens of national parks along America's coastlines.
Everglades National Park is a lush subtropical wilderness with a beauty and biodiversity unlike anywhere else on Earth. This beloved park is recognized as a World Heritage Site, an International Biosphere Reserve and a Ramsar Wetland of International Importance. It directly contributes tens of millions of dollars in visitor spending to South Florida's economy, creating jobs for hundreds of people.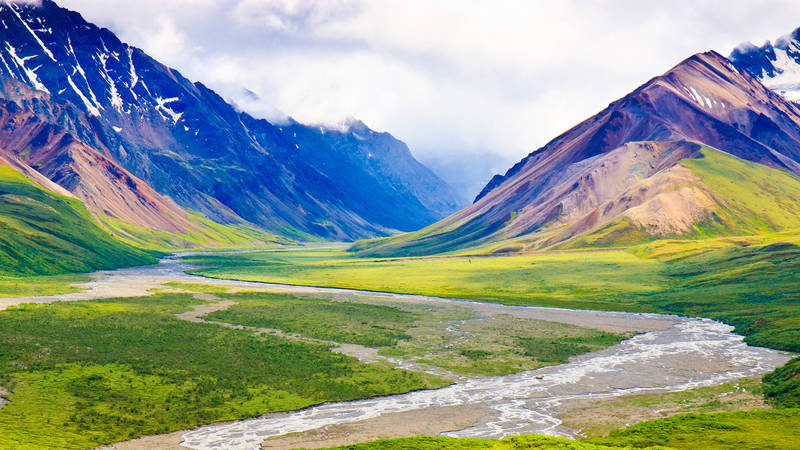 Climate Impacts
Climate change is the greatest threat the national parks have ever faced. Nearly everything we know and love about the parks — their plants and animals, rivers and lakes, glaciers,…
See more ›
The health of the Everglades relies on its balance of fresh water and salt water. This mix of habitats supports a diverse array of animal and plant life, including numerous threatened and endangered species. Alligators, crocodiles, dolphins, endangered Florida panthers, manatees, rare orchids, roseate spoonbills and hundreds of other species all call this park home.
But this irreplaceable region, famously dubbed a "river of grass" by Marjory Stoneman Douglas, is one of many coastal areas facing severe threats from rising sea levels. The Everglades' relatively flat landscape makes it especially vulnerable to salt water overrunning its marshes, prairies, forests, bays, estuaries and tidal flats. The region is already starved for fresh water, which no longer flows naturally in abundance to the region due to long-term development and industry pressures, exacerbating the imbalance. Unless protective actions are taken, rising ocean levels have the potential to:
Inundate freshwater wetlands and coastal habitats, threatening the plants and animals that live in them
Lead to the loss of nursery areas for fish, potentially reducing the diversity of marine life in some areas and harming the area's fishing economy
Harm key habitat for wading birds and shorebirds
Kill mangrove and buttonwood forests, which are critical for combating climate change effects
Cause soil in sawgrass prairies to weaken, releasing stored carbon back into the atmosphere and further worsening the climate crisis
The sea level has already risen 11 inches since the 1930s, and as the climate crisis intensifies, reduced rainfall, increased evaporation and competition for fresh water will exacerbate the problem, allowing oceans to push farther inland. Different models project the sea level to rise between 7 inches and 6.5 feet by 2100, and different parts of the country will experience different levels and rates of rising water.
Understanding these impacts and protecting park resources are critical when one considers that only 10% of all coastal areas that are below 1 m (3 ft) elevation in the eastern United States have been set aside for conservation. Many coastal resources in Everglades National Park are not protected elsewhere in the United States.
from "Sea-Level Rise: Observations, Impacts, and Proactive Measures in Everglades National Park," 2011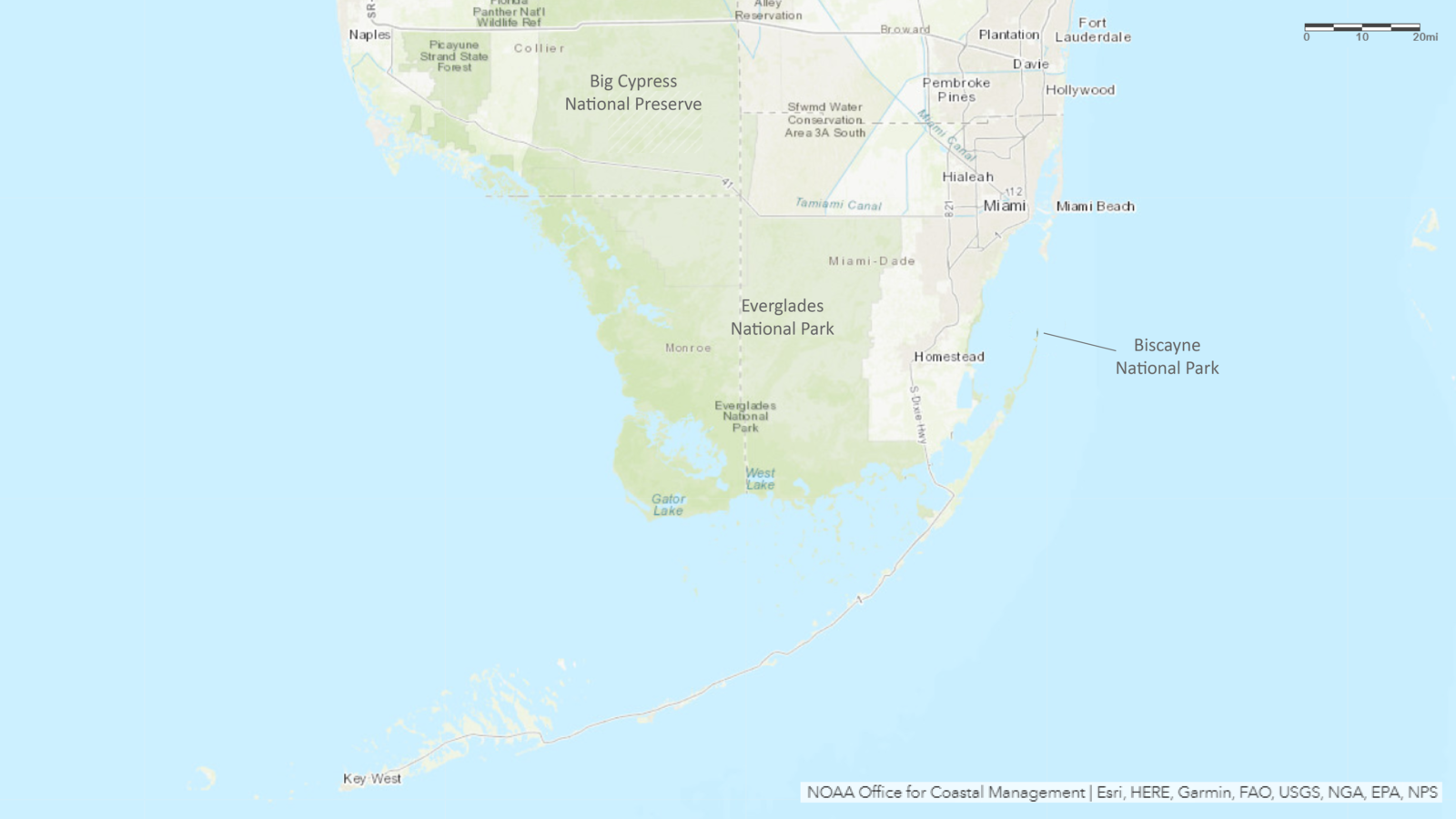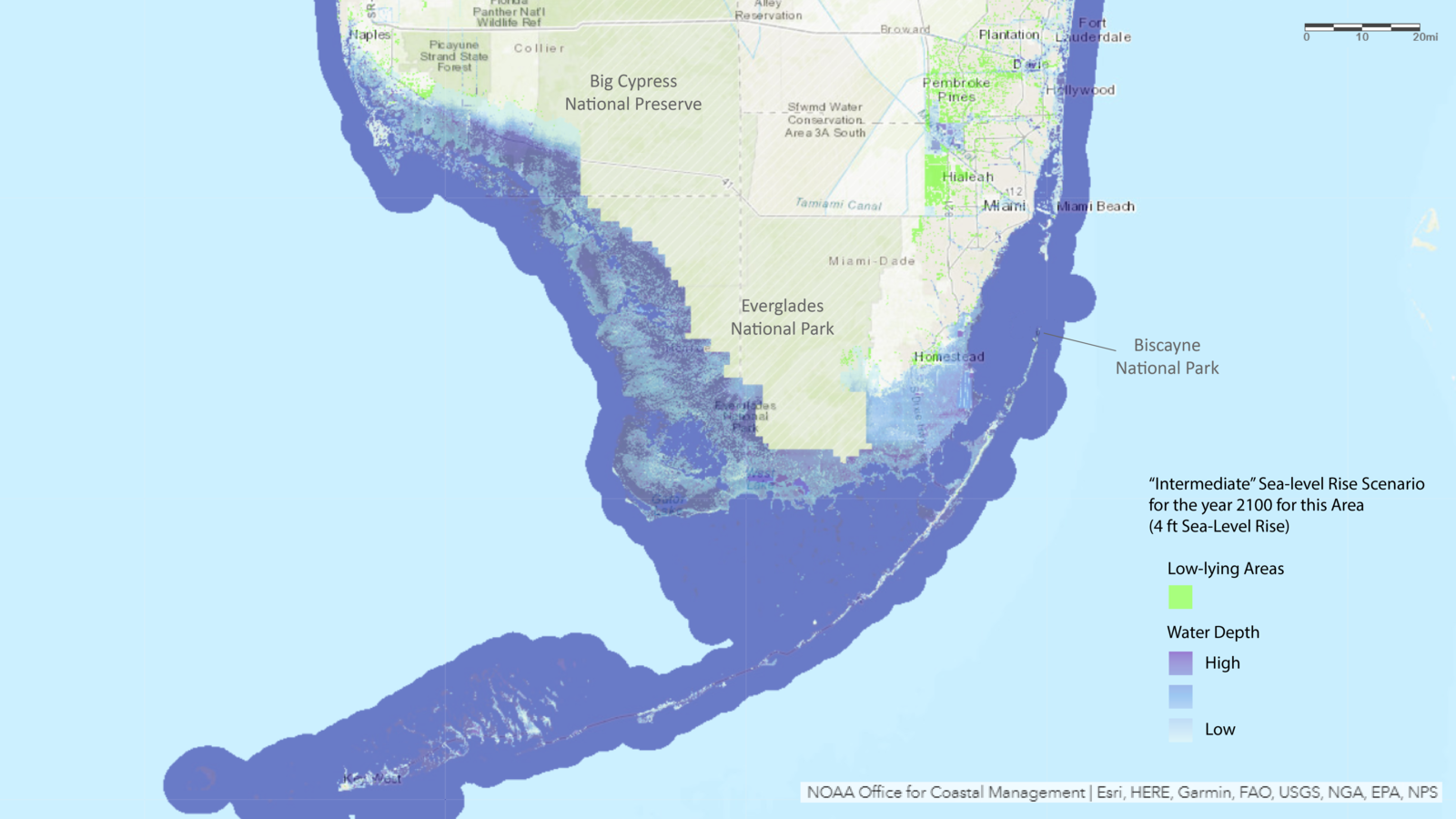 Cross-Cutting Impacts
Coastal parks around the country — and the world — are at risk from rising ocean levels and storm surge. The National Park Service identified 24 park sites in the Pacific West Region that are especially vulnerable, and these parks cover a vast area, from California and the Pacific Northwest to Hawaii, American Samoa, Saipan and Guam. Along the Gulf Coast, Padre Island could experience the worst threats from sea-level rise, since a Category 4 hurricane could flood almost the entire island. On the East Coast, Dry Tortugas National Park is a key resting stop for migrating birds and hosts the only significant sooty tern breeding colony in the United States, but if the sea level rises by 3 feet, the park could become completely submerged. Urban park sites are also affected, including the National Mall in Washington, D.C., where regular flooding threatens the city's famous memorials and cherry trees.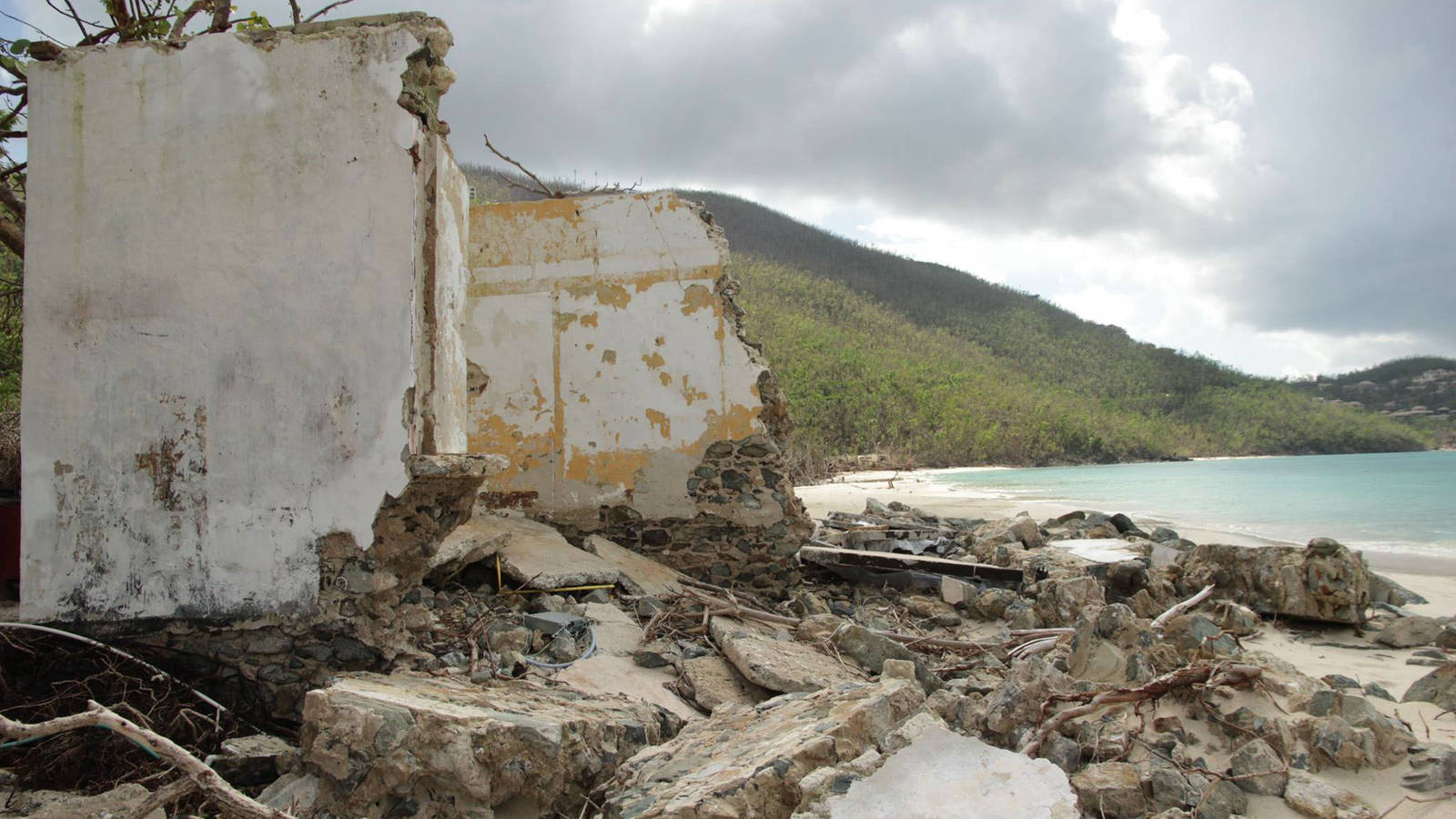 Climate Impact
Higher waves and more intense weather patterns are battering coastal ecosystems and threatening historic structures and artifacts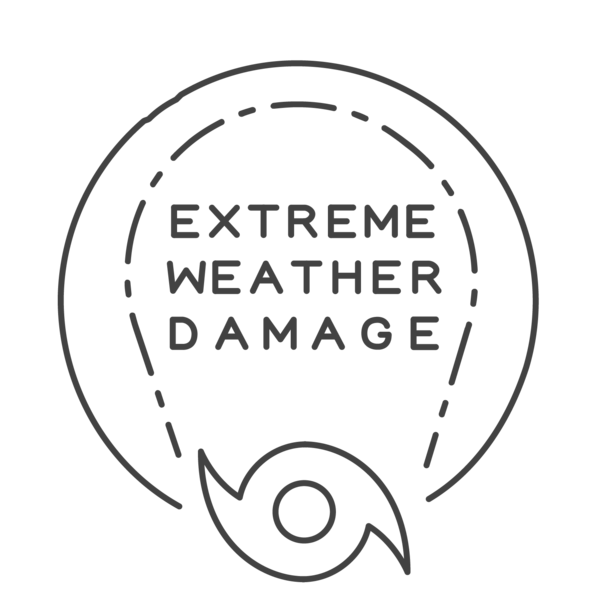 Make a tax-deductible gift today to provide a brighter future for our national parks and the millions of Americans who enjoy them.
Donate Now