Fall 2018
Front-Lawn Fishing
The National Mall is flooding to the point that anglers can catch fish swimming among the cherry trees. Should the Park Service worry?
One morning in early June, Rob Snowhite decided to take Arwel Evans, a visiting friend from Wales, to the National Mall — a popular stop for tourists in the nation's capital. Before the two left, Snowhite consulted tidal charts and examined real-time river gauges online. Pleased with what he saw, he grabbed his fishing gear.
The Mall includes small bodies of water, but Snowhite was interested in fishing on America's front lawn itself. Inflated by high tide and days of torrential rain, the Potomac River had spilled over its banks, and that morning, Snowhite and Evans found themselves thigh-deep in floodwater, trying to spot disoriented fish flitting among the Japanese cherry trees. Hooking carp through the railings that line the walkways is tricky, but for Snowhite, that's a big draw.
"It just makes it more entertaining," he said.
That was the fifth time Snowhite, who works as a fly-fishing guide in the D.C. area, had been able to fish on the Mall this year. During past trips, he caught gar, carp and snakehead, and he even saw the occasional goldfish. Contrary to popular belief, the capital was not built on a swamp, but the Mall, located in the lowest part of the city, has long experienced flooding. According to a recent National Park Service report, a projected sea level rise of up to 2.5 feet by the end of the century could expose numerous park sites in the capital to widespread damage from storm surges.
The Mall and neighboring buildings are protected by earthen levees and barriers, but Judy Scott Feldman, a founder of the nonprofit National Mall Coalition, said they are not sufficient. Besides river flooding, the Mall also faces a flood risk from stormwater runoff from higher areas. As a result, her group is pushing for the creation of an underground parking garage that would also act as temporary storage for that floodwater. "What we try to do is to come up with a good idea," Feldman said.
Leslie Frattaroli, the natural resource program manager for the National Mall and Memorial Parks, said floods can kill trees and create standing pools of water that become breeding grounds for mosquitoes. Floods can also expand the foraging grounds of waterfowl, increasing the likelihood of undesirable interactions with human visitors.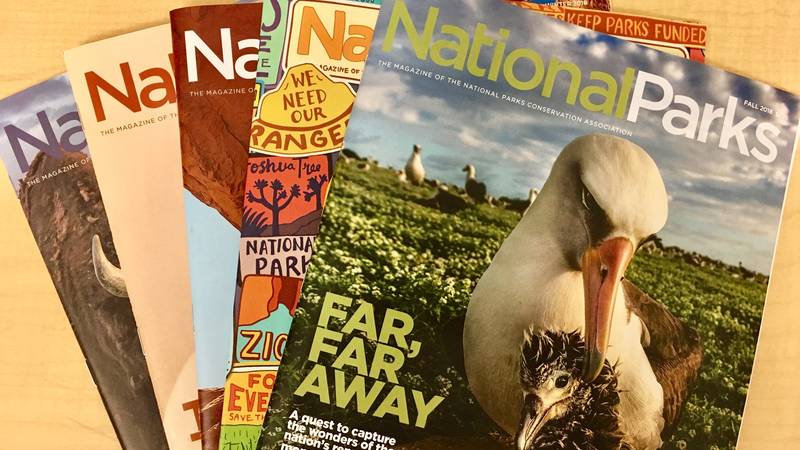 Subscribe to
You can read this and other stories about history, nature, culture, art, conservation, travel, science and more in National Parks magazine. Your tax-deductible membership donation of $25 or more entitles…
See more ›
But unless a powerful hurricane blows through, the monuments should be fine. The structures can withstand most flooding episodes unscathed, said Catherine Dewey, the chief of resource management for the National Mall and Memorial Parks. The biggest issue in the wake of a large flood would be the mess. "We would have to do a lot of cleaning," she said. 
A swollen Potomac means a forced day off for Snowhite, who can't take his fly-fishing customers to the usual spots. So he tries to make the most of it by fishing with friends. On that June fishing trip, Evans ended up hooking a couple of carps, which he released after Snowhite snapped a few souvenir photos. Snowhite himself didn't catch any fish, but he did attract plenty of attention. "You get a lot of crazy looks from the tourists," he said.
About the author
Nicolas Brulliard

Senior Editor

Nicolas is a journalist and former geologist who joined NPCA in November 2015. He writes and edits online content for NPCA and serves as senior editor of National Parks magazine.