Advocacy Story
Preventing Mines on Yellowstone's Doorstep
A local business owner unites his community against mining threats outside Yellowstone National Park.
Colin Davis, Emigrant, Montana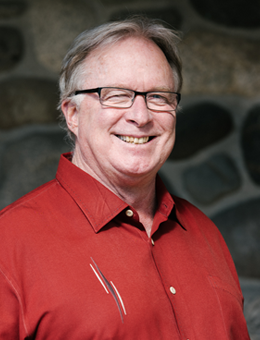 A founding leader of the Yellowstone Gateway Business Coalition, Colin owns and runs Chico Hot Springs Resort with his wife and daughters. Aware that his business, a major employer in the region and a draw for tourists, depends on clean water and a robust tourist economy, he was an outspoken advocate against the gold mines. He flew to Washington, D.C., to meet with his members of Congress. While there, he also testified before the House of Representatives to promote the coalition's message that Yellowstone is worth far more than gold.
Standing at Yellowstone's northern entrance, beneath the famous Roosevelt Arch, one can gaze out across meadows filled with herds of bison, pronghorn antelope and bighorn sheep. In one direction looms the soaring, snowcapped Electric Peak. In the other, the Yellowstone River meanders along the park's border beneath quiet hillsides.
Recently, this idyllic view and the broader community were threatened by proposals to construct two industrial-scale gold mines at Yellowstone's doorstep. With heavy equipment and mining trucks lumbering down dirt roads and acid drainage threatening the health of the area's waterways, these operations would have had devastating consequences for the environment of our nation's first national park. Equally at risk were the local businesses that depend on the area's strong tourist economy and the park experience that draws millions of visitors from around the globe each year.
NPCA and the Yellowstone Gateway Business Coalition (consisting of more than 400 local businesses and landowners, including miners) rallied together to urge Congress to withdraw these public lands from mineral development. Their message was simple: There are suitable places for mining, but the doorstep to Yellowstone isn't one of them.
In October 2018, then-Secretary of the Interior Ryan Zinke signed a 20-year mineral withdrawal protecting 30,000 acres north of Yellowstone from new mining claims. In early 2019, Congress permanently protected these lands from mining.
We hope we can be a lesson for all Americans. Even in the most polarizing of political times, democracy can still function. We can do far more good for our country when we line up alongside communities, families and local economies rather than either side of the aisle.
Colin Davis, Emigrant, Montana
Make a tax-deductible gift today to provide a brighter future for our national parks and the millions of Americans who enjoy them.
Donate Now