Summer 2014
Untold Stories
The Park Service strives to tell the history of all Americans, but one group has gone almost entirely overlooked.
In 1965, most gay men and lesbians never dreamed of coming out publicly. So when a small group of picketers gathered at Philadelphia's Independence Hall on July 4 of that year with signs that seemed to broadcast their sexual orientation, bystanders were perplexed. One man instructed his children to hold their noses as they walked by. "But you couldn't really be gay?" people asked. Some thought that they were actors. Or that it was a joke.
"We were discounted as crackpots," says Kay Lahusen, an organizer who's now 84. "Nobody had ever dared do this before."
Participating in such a protest could lead to arrest, job loss, social rejection, or physical harm. Yet this determined crew of around 40 marched single file for nearly two hours carrying homemade signs with messages such as "Support Homosexual Civil Rights." They had carefully selected the location at Independence National Historical Park because they wanted to remind—or inform—the public that gay and lesbian citizens did not enjoy the rights enshrined in the nation's founding documents. To that end, they called the pickets, which recurred each year through 1969, "Annual Reminder Days."
Historians consider the picket one of the country's first organized gay rights demonstrations and view it as a momentous step in the global movement for lesbian, gay, bisexual, and transgender (LGBT) equality. Forty years after that fateful march, the state installed a historic marker commemorating the event. "We marched out of the closet and into American history," Lahusen says.
But the historic marker isn't on park property, so millions of visitors pass through the park and never learn about the groundbreaking protest. Finally last summer, park guide Michael Doveton decided to do something about what he considered a glaring omission. During Philadelphia's gay pride festival, he organized a slide show and talk about the demonstration and the history of LGBT rights, a program he plans to continue this year. Next summer, the 50th anniversary of the original protest, a temporary exhibit on gay rights in 1960s America will open at the National Constitution Center.
"We owe it to the public to tell these stories, to tell this history," Doveton says. "We love to talk about the beautiful moments of the signing of the Declaration of Independence and the Constitution but we also talk about some of our shortcomings as well. That's important because that's what makes us who we are as a people, as a culture, as a nation. That's our history. Both the shining and the dark moments."
Doveton is not a rogue employee. He isn't fighting against a current. In fact, he was backed by his superiors, all the way to the top reaches of the National Park Service administration, where the call to document LGBT history has been noticeably amplified in recent years. In drips and drabs, park employees are revisiting existing sites to incorporate LGBT history that had been overlooked or actively obscured. At the same time, the Park Service is actively seeking places with a vital connection to gay and lesbian history to add to the National Register of Historic Places or the National Historic Landmark (NHL) program.
The Park Service hasn't done a great job telling LGBT stories in the last 30 years, says Alexandra Lord, the branch chief for the NHL program, which recognizes sites of national significance. "Now we're looking to tell this story much more aggressively," she says.
The attitude within the Park Service reflects a much larger shift—even a groundswell—in the world of public history. Local activists, historians, preservation groups, and cities are similarly acknowledging that this is an important and under-represented thread in American history. Studies or surveys to find and research sites with important ties to LGBT history are under way in Los Angeles, San Francisco, and even Indianapolis, a city not usually clumped with gay and lesbian meccas. Although collecting LGBT history can be difficult—for starters, it's a challenge to excavate stories that were often intentionally hidden because of prejudice—changing cultural and political tides have helped ease the way.
Sometimes it's simply a matter of subtly acknowledging those who have had their main emotional connections to people of their own sex, says Susan Ferentinos, a historian who is writing a book about the topic. "They were here. They were there. They fought in this battle. They worked in this factory. That can have a really profound effect that the public history and interpretive community is beginning to comprehend," she says. "If you're unmoored from history and people do not see you in the past, it's easier to believe that your legitimacy can be questioned."
In this vein, Rosie the Riveter/WWII Home Front National Historical Park in Richmond, California, just launched an initiative to collect stories of gay and lesbian civilians on the home front. Staff set up a confidential phone line and sent out the word to gay groups and seniors in hopes of drumming up stories, artifacts, or papers they eventually hope to use in a travelling exhibition. Elizabeth Tucker, the park's lead ranger, wanted to act as quickly as possible because the ranks of living witnesses are rapidly thinning. "We want to ensure we have a diverse array of stories," she says, "but we waited almost too long."
Beauport, the Sleeper-McCann House, a museum and historic landmark in Gloucester, Massachusetts, was the summer home of Henry Sleeper, one of America's first professional interior designers. Sleeper never married or had children, and museum staff had deduced long ago that Sleeper was gay, but they were reluctant to discuss the subject without clear evidence. To some visitors, it seemed that the staff was hiding something, says Pilar Garro, the site manager. Finally in 2007, employees uncovered bona fide proof of Sleeper's sexual orientation in an oral history and worked that into the tour. "It doesn't define Sleeper, but it's one of the characteristic parts of who he was," Garro says.
Similarly, at Chicago's Jane Addams Hull-House Museum (also a historic landmark), the discovery of a painting sparked a conversation about how best to represent a longtime relationship between Mary Rozet Smith and Addams—the founder of the famous settlement house and winner of a Nobel Peace Prize. A massive portrait of Smith had been stored in the museum basement for years, but staff learned that it used to hang on Addams' bedroom wall and she always traveled with it when her companion wasn't with her. Eventually, the painting was returned to the bedroom with a label emphasizing the importance of the relationship. In addition, the museum has been offering tours focused on gender and sexuality since December.
"When we talk about a heterosexual founding father who had a bunch of kids, or remark on how many 19th-century women died in childbirth, or visit the home of a famous writer who never married, we're talking about sexuality—we're just not calling it that," says Michelle McClellan, a history professor at the University of Michigan and a Park Service collaborator. "I think the more we talk about gender and family and intimate parts of people's lives, the more nuance we're getting without having to use labels that may just be red flags and not that accurate."
There are myriad other sites ripe for this sort of interpretation or re-examination whether or not the people involved used contemporary terms like "gay" or "lesbian." Historians routinely mention Eleanor Roosevelt National Historic site in Hyde Park, New York, pointing to Roosevelt's long friendship with Lorena Hickok, which may or may not have been romantic. The homes of author Willa Cather in Red Cloud, Nebraska, and painter Georgia O'Keeffe in Abiquiu, New Mexico, also come up frequently because of the relationships both artists had with other women. Places where the sexes were routinely segregated such as the frontier West, whaling boats, remote Army posts, and sites related to the Civil War and American Revolution have great potential, because intense same-sex bonds often formed during times of upheaval, re-evaluation, or isolation, according to Ferentinos.
Meanwhile, the Park Service is working to expand the small existing group of sites with a focus on LGBT history. Today, there are no units in the National Park System with a central LGBT link and only five such national historic landmarks or national register sites. The Stonewall Inn in New York City—a working bar and the location of the famous 1969 riot and demonstrations that sparked the modern-day gay rights movement—was designated a landmark in 2000. NPCA advocates and other allies support the creation of a park unit that would include the exterior of the bar, the park across the street, and some adjacent public spaces, but for now that's a distant dream.
The national register (sites of local, state, or national interest) includes two buildings in the historically gay community of Fire Island; the D.C. home of Frank Kameny, a veteran gay rights leader; and the Connecticut home of James Merrill, the noted gay poet. That's out of more than 86,000 national register sites and 2,500 NHL sites. (A writer at a gay publication recently put this figure in perspective by pointing out that more than 100 national historic landmarks are related to ships or shipwrecks.)
To remedy this, the Park Service officially launched an LGBT Heritage Initiative and theme study in May. Often an initial step taken to rectify a gap in the agency's representation of history, historic theme studies are intended to create a guiding framework and ultimately add sites to the landmark program or the national register. Way down the road—after a lengthy process including congressional authorization—a few of those nationally significant spots could eventually become park units. The LGBT study, which is expected to be completed in 2016, is being financed by $250,000 from the Gill Foundation, a major donor to gay civil rights causes.
The Park Service has been moving in this direction since 2010, when it actively started looking for sites associated with LGBT history. A couple years later, the agency asked Megan Springate, a historical archeologist completing a doctorate at the University of Maryland, to begin laying the groundwork for an LGBT theme study. One aspect of Springate's research, which started as an independent study, has been reaching out to community activists and local historical societies for ideas for eligible sites from courthouses, entertainment venues, and religious institutions to private homes of important artists and leaders. The perennially underfunded Park Service relies on these partners and recently hosted a webinar for some of them about the agency's designation process and the kinds of LGBT sites they're seeking. So far, Springate has compiled a list of 145 promising sites, including the apartment and camera store of Harvey Milk, one of the country's first openly gay public officials, who was assassinated the year after he was elected to San Francisco's Board of Supervisors. Also on her radar: San Francisco General Hospital, which founded the world's first in-patient AIDS ward, and the former Oscar Wilde Bookshop in Greenwich Village, the country's first gay bookstore. Others have suggested spots from the Black Cat bar in Los Angeles and Compton's Cafeteria in San Francisco, sites of pre-Stonewall rebellion against police harassment of LGBT patrons, to New York City's Lesbian, Gay, Bisexual & Transgender Community Center, where the AIDS Coalition to Unleash Power (ACT UP) was effectively formed. At the May event introducing the LGBT initiative, Interior Secretary Sally Jewell announced the formation of a panel of 18 scholars who are charged with continuing the effort to identify sites.
Turning an idea into an official site is a time-consuming, research-intensive process, but the nomination for Henry Gerber's house is already well under way; his Chicago home could soon become the second LGBT-centered National Historic Landmark. In 1924, Gerber started the Society for Human Rights, believed to be the earliest documented, formal organization for gay rights in the country. A German immigrant, Gerber had witnessed gay rights activism in Germany when he was posted there with the U.S. Army after World War I. He had hoped to pick up that struggle at home, but his fledgling efforts in Chicago quickly led to his arrest and imprisonment, though the charges against him were ultimately dismissed.
McClellan, at the University of Michigan, is overseeing the work of graduate students who are collaborating with the Park Service to write the nomination for the Gerber House. This novel partnership, now in its second year, has a promising track record: McClellan's first class successfully nominated the home of Dr. Bob Smith, the co-founder of Alcoholics Anonymous.
But telling these stories about gay historical figures often can be tricky. Those involved have to grapple with an array of questions: How do you talk about gay and lesbian history when the labels and definitions in use today don't easily translate to the past? How do you find structures that meet the integrity requirements for historic landmarks when gay men and lesbians met in living rooms, or moved frequently, or didn't have the funds to build grand edifices? Is it better to build special exhibits that concentrate on historically silent voices or to integrate gay and lesbian experiences into existing exhibits? How do you document someone's daily life when so many LGBT people lived in the closet because of prejudice and discrimination? How do you research stories when papers were routinely destroyed out of fear or malice?
This was precisely the situation Gerber faced in 1925. His typewriter and papers were confiscated when he was arrested, and he was fired from the post office after the local paper published an article about a "strange cult." Gerber never got his job or diaries back.
"The experience generally convinced me that we were up against a solid wall of ignorance, hypocrisy, meanness and corruption," Gerber wrote in a 1962 essay. "The wall had won."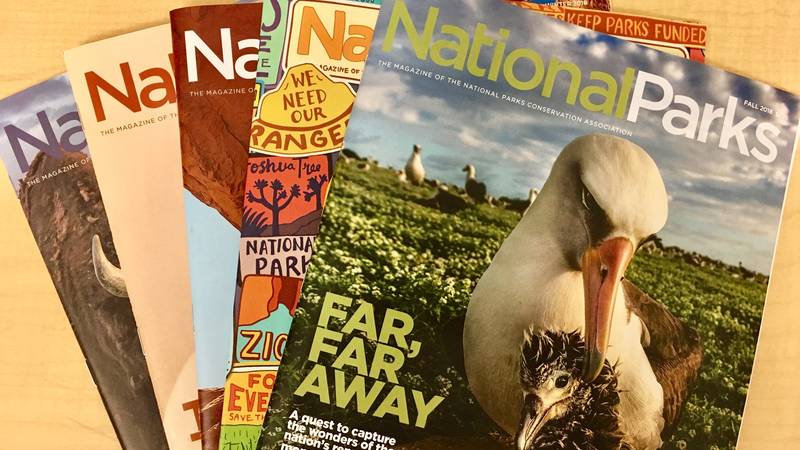 Subscribe to
You can read this and other stories about history, nature, culture, art, conservation, travel, science and more in National Parks magazine. Your tax-deductible membership donation of $25 or more entitles…
See more ›
Gerber had once dreamed of fame as a "deliverer of the downtrodden," but after his crushing experience in Chicago, he limited his involvement to publishing, corresponding with other activists, and running gay pen-pal clubs. In 1927, he rejoined the Army, working as a proofreader on Governors Island in New York. He eventually rose to the rank of staff sergeant, received an honorary discharge, and spent his final years at the U.S. Soldiers' and Airmen's Home in Washington, D.C. He died in 1972 at the age of 80 and was buried at the cemetery there.
Gerber might have faded into obscurity, but in the 1970s, he was rediscovered and embraced by activists who were trying to show that gay history truly existed. With a bit of detective work, historians have pieced together Gerber's biography from articles, letters, documents, and photographs. In the end, the wall didn't win: Gerber is finally receiving some of the recognition he had once sought. Governors Island, now a national monument, has a page on its website dedicated to Gerber's life and legacy. The Gerber House is on track to be designated in 2015.
And bit by bit, the quest to document LGBT stories continues. Michael Doveton, from Independence National Historical Park, hopes Park Service employees around the country see the steps their colleagues are taking to find some missing puzzle pieces and are inspired to "dig a little deeper."
"The history is out there," Doveton says. "You just have to look."
About the author
Rona Marech

Editor-in-Chief

Rona Marech is the editor-in-chief of National Parks, NPCA's award-winning magazine. Formerly a staff writer at the Baltimore Sun and the San Francisco Chronicle, Rona joined NPCA in 2013.