Currier & Ives/Library Of Congress
A small army of preservationists is fighting to add Mill Springs Battlefield to the National Park System.
But thanks to new legislation sponsored by Rep. Harold Rogers (R-KY) and passed by the U.S. House of Representatives in April, Neikirk might soon be able to cross the decades-long dream off his bucket list.
Neikirk, who owns an insurance company in Somerset, Kentucky, is no stranger to Civil War history. As a child, he spent hours exploring Chickamauga & Chattanooga National Military Park near his grandparents' home in Tennessee. His great-grandfather fought for Company A of the 12th Kentucky Regiment, a volunteer infantry for the Union. And in 1991, he joined a local group of re-enactors honoring both Union and Confederate soldiers at historic sites across the country.
But he'd never given much thought to the Battle of Mill Springs, whose grounds—brimming with history, threatened by development and disrepair—sat within his own community. Then, in 1992, an ad in the local paper caught his eye.
FAMILY TIES
You don't have to be an expert historian to trace your family's connections to the Civil War. The National Park Service worked with dozens of genealogy experts to create the Soldiers and Sailors Database, which offers detailed information about 6.3 million men and women who served in the war. Learn more about significant battles and explore prisoner-of-war and cemetery records at www.nps.gov/civilwar/soldiers-and-sailors-database.htm.
"Most of us in Somerset knew there was a battle here, but we didn't know anything about it," he says. "Our state preservation officer, being the proactive guy he is, posted an ad encouraging anyone who was interested in preserving Mill Springs to meet at the local college. I'd re-enacted to raise money for the preservation of other battlefields; now I needed to check in about saving the battlefield in my own backyard."
Earlier that year, Interior Secretary Manuel Lujan, Jr., launched the American Battlefield Protection Program, which led the National Park Service to determine the most significant and endangered Civil War battlefields across the country. Mill Springs made it into the Top 50. The state then helped secure federal seed funding for residents willing to come together to protect Mill Springs.
Neikirk, one of about 20 locals who showed up to learn more, agreed to serve as president for a year until the group (later named the Mill Springs Battlefield Association) got its bearings. He served in that role for 20 years, during which time members dusted off forgotten stories, meticulously researched battle lines, and purchased nearly 600 acres within those battle lines. They created a top-notch tourist attraction complete with bike paths, historical archives, an interpretive driving tour, and a state-of-the-art climate-controlled museum. Piece by piece, they wove together the nail-biting story of the North's first Civil War victory, when the Union Army beat back a surprise Confederate attack in heavy rain and freezing January temperatures, successfully driving the invaders back into Tennessee. The win helped the Union gain control of Kentucky, a neutral border state rich with natural, economic, political, and human resources.
Early on, Neikirk recognized the potential of Mill Springs to inspire the masses. But he was also a realist. "When we created our master plan in 1992, I looked at the board and said, 'You know this plan will not be done in our lifetime,'" he says. "So my biggest shock is where we are now—that we've been able to buy as much of the land as we have, that we've built a 10,000-square-foot museum. We're farther ahead of the game than we ever thought we'd be in 22 years."
But there's still one serious challenge: Few Americans know the site exists. That's where the Park Service can help. As part of the National Park System, Mill Springs would gain the classic brown Park Service signs (to be placed along the bustling I-75 corridor) that woo weary drivers with promises of adventure and respite. The battlefield would also add rich history and cultural diversity to an area known best for its natural resources, such as the picturesque Lake Cumberland.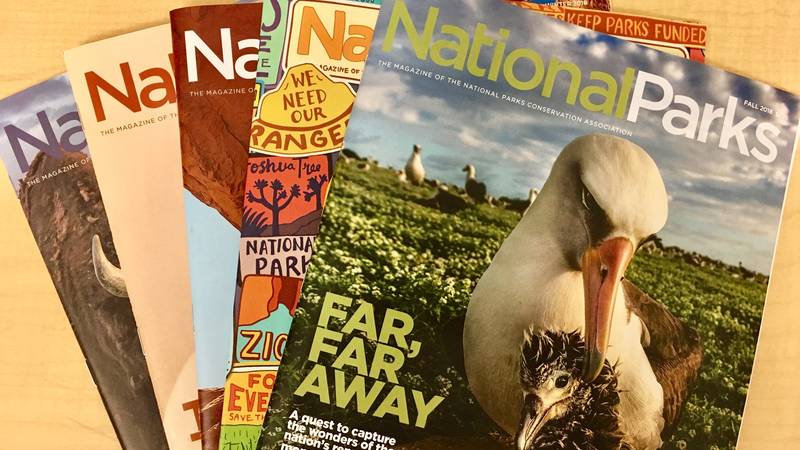 Subscribe to
You can read this and other stories about history, nature, culture, art, conservation, travel, science and more in National Parks magazine. Your tax-deductible membership donation of $25 or more entitles…
See more ›
Rep. Rogers' bill, H.R. 298, would give the Park Service three years to complete a study on the inclusion of Mill Springs in the park system. Unlike other future-park proposals that require considerable federal funding for site acquisitions, in this proposal, the Mill Springs Battlefield Association is offering the site as a gift to the Park Service. The biggest price tag comes with the resource study itself: $250,000—a small cost, in the scheme of things.
Now that the critical legislation has passed the House, the Mill Springs Battlefield Association and NPCA are looking to Sens. Mitch McConnell (R-KY) and Rand Paul (R-KY) to pass the legislation in the U.S. Senate by the end of this year. If the Park Service adopts the site, the local association would continue to operate as a friends group.
"[Mill Springs] might have slipped into the pages of history, with no living monument to it, had it not been for a group of concerned citizens in the community who came together in 1992 out of concern that the site would be lost forever," Rogers said on the House floor in April. "We have a great number of historical sites, which have been dutifully and faithfully preserved so that new generations can appreciate what this country has been through, and what their forefathers cared for. The Mill Springs Battlefield is a jewel of this group and would be an excellent addition to the National Park Service."