Community-Based Initiative Will Identify and Promote Uniqueness of Area, Boost Tourism
WASHINGTON – Organizations in New Jersey, New York and Pennsylvania are joining with National Geographic Maps to launch a new Geotourism initiative to highlight the world-class natural and cultural attractions of the middle and upper Delaware River region.
A community-based nomination process is being used to create a National Geographic interactive MapGuide titled "Scenic, Wild Delaware River," which will be a travel guide to places in the region that are most respected and recommended by locals. This online MapGuide, which will be available in May 2016, will include Sussex and Warren counties in New Jersey; Delaware, Orange and Sullivan counties in New York; and Monroe, Northampton, Pike and Wayne counties in Pennsylvania. The area is anchored by two national parks — Upper Delaware Scenic and Recreational River and Delaware Water Gap National Recreation Area.
The project seeks to contribute to the economic health of the counties' communities by promoting geotourism: tourism that sustains or enhances the geographical character of a place — its environment, culture, aesthetics, heritage and the well-being of its residents.
Beginning today, local residents, organizations and businesses are invited to nominate unique landmarks, attractions, activities, events, lodging and dining venues that define the region's character and distinctive appeal for inclusion in the "Scenic, Wild Delaware River" MapGuide. Nominations can be made through Jan. 15, 2016, at DelawareRiver.natgeotourism.com. Public forums and presentations will be held in communities throughout the nine-county area to encourage nominations and local involvement. Times and locations are listed below.
A locally based Geotourism Stewardship Council will oversee the MapGuide development process and will review nominations submitted for inclusion in the MapGuide. The Stewardship Council includes travel and tourism industry representatives; businesses owners; members of cultural, art and historical organizations; members of local Chambers of Commerce and economic development groups; conservation and recreation organizations; local public and private land managers; and other community leaders.
"Our goal is to get nominations from local residents that identify the things we love best, the places and experiences that really define where we live and that we want to share with visitors," said Geotourism Stewardship Council member Carl Wilgus, president and CEO of Pocono Mountains Visitors Bureau in Pennsylvania. "This could be anything from a beautiful hike to a business or event that offers a real local experience."
"This collaboration with National Geographic Maps will help those of us who live here better appreciate the splendor of our Delaware River and tell our own stories about it directly to potential travelers," said Stewardship Council member Roberta Byron-Lockwood, president and CEO of New York's Sullivan County Visitors Association.
"This is a great opportunity to work together across state and county lines. We are all united by the river and by a common desire both to protect what's special about where we live and to share it with visitors," said Stewardship Council member Tammie A. Horsfield, president of the Sussex County Chamber of Commerce in New Jersey.
"The National Geographic Maps Division is pleased to have the opportunity to spotlight this region and, in doing so, support and sustain it as one of the treasured natural places on the globe," said James Dion, National Geographic Maps' director of tourism programs. "The MapGuide website will celebrate the area's abundant scenic, cultural and historical attributes from the unique vantage point of those who live there."
National Parks Conservation Association (NPCA) and National Geographic Maps are collaborating with the nine-county Geotourism Stewardship Council to implement the creation of the MapGuide. Initial funding for the middle and upper Delaware River Geotourism initiative is provided by a grant from the William Penn Foundation to NPCA.
NPCA is the nonprofit, independent advocacy organization working to protect and enhance America's national parks.
National Geographic Maps has partnered with communities across the United States and the world to produce more than 20 Geotourism MapGuides, including for the Greater Yellowstone (Idaho, Montana, Wyoming), Crown of Continent (Montana, USA, British Columbia, Alberta, Canada), U.S. Gulf Coast States (Louisiana, Mississippi, Alabama, Florida), Sri Lanka's Eastern Province, and The Bahamas Family of Islands.
National Geographic Maps was established as a division of the National Geographic Society in 1915 and has been producing maps for National Geographic magazine and other Society groups for 100 years. National Geographic Maps produces outdoor recreation mapping software, Trails Illustrated maps and software, globes, wall maps, travel maps and atlases. For more information on National Geographic Maps, visit www.natgeomaps.com.
Community meetings are free and open to the public. Pre-registration is requested. Contact Melanie McDowell, mmcdowell@npca.org, 202.454.3328.
Schedule of community meetings:
*** Wednesday, Nov. 4 ***
WHEN: Wednesday, Nov. 4 at 8:30am
WHERE: Kirkridge Retreat and Study Center, Nelson Lodge, 2495 Fox Gap Rd, Bangor, PA 18013
WHEN: Wednesday, Nov. 4 at 11:30am
WHERE: The Shawnee Inn & Golf Resort, 100 Shawnee Inn Dr, Shawnee On Delaware, PA 18356
WHEN: Wednesday, Nov. 4 at 3:00pm
WHERE: The Columns, Pike County Historical Society, 608 Broad St, Milford, PA 18337
WHEN: Wednesday, Nov. 4 at 6:30pm
WHERE: The Settlers Inn, 4 Main Ave, Hawley, PA 18428
*** Thursday, Nov. 5 ***
WHEN: Thursday, Nov. 5 at 8:30am
WHERE: Hancock House Hotel, 137 E Front St, Hancock, NY 13783
WHEN: Thursday, Nov. 5 at 12:00pm
WHERE: Villa Roma Conference Center and Resort, 356 Villa Roma Rd, Callicoon, NY 12723
WHEN: Thursday, Nov. 5 at 3:30pm
WHERE: Erie Hotel, The Trackside, 9 Jersey Avenue, Port Jervis, NY 12771
*** Friday, Nov. 6 ***
WHEN: Friday, Nov. 6 at 8:30am
WHERE: Perona Farms, 350 Andover Sparta Rd, Andover, NJ 07821
WHEN: Friday, Nov. 6 at 12:00pm
WHERE: Inn at Millrace Pond, Fireside Tavern, 313 Johnsonburg Rd, (Rt. 519) Hope, New Jersey 07844 (GPS users, please use: 313 County Road 519, Hope, NJ 07844)
###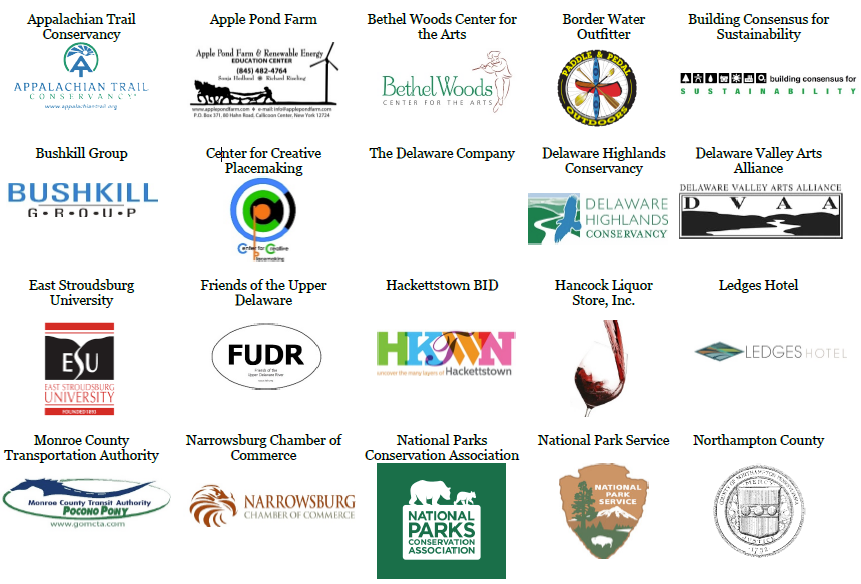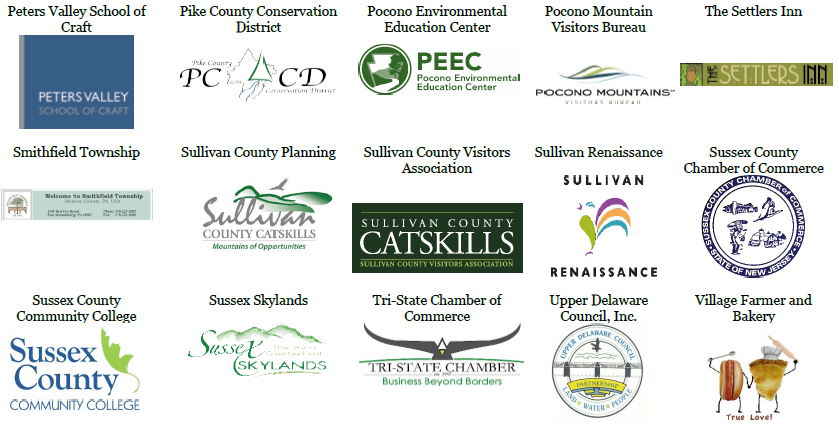 About National Parks Conservation Association
Since 1919, the nonpartisan National Parks Conservation Association (NPCA) has been the leading voice in safeguarding our national parks. NPCA and its more than one million members and supporters work together to protect and preserve our nation's natural, historical, and cultural heritage for future generations. For more information, visit www.npca.org.
For Media Inquiries
Former Senior Media Relations Coordinator