A development threat to the wild lands surrounding Glacier National Park is more than just a danger to the environment. It is an attack on a place of irreplaceable cultural significance. 
Fifteen years ago, while lightning crackled through sheets of rain, my son was born in the loft of a log cabin on the wild western fringe of Glacier National Park.
Too Sacred to Drill
"Badger-Two Medicine is too sacred to develop. We're grateful this administration has taken a critical step toward permanent protection of this site that is like a church — a divine sanctuary — to our people." Harry Barnes, Chairman of the Blackfeet Nation Tribal Council
A decade later, in the clear crisp of autumn, we took up shovels to fulfill the last wishes of a dear friend, laying her to rest in those same untamed borderlands just beyond the park's boundary.
In between were the weddings and anniversaries, reunions and holidays. A grizzly in the woodshed on Halloween night. The howl of wolves. Elk in the garden. Alpenglow painting peaks beyond the kitchen window.
I've been walking those boundary mountains again this fall, hauling in firewood and gathering mushrooms while the dog flushes grouse from trail's edge. And after 30 years of this seasonal cycle, I've started wondering just what it is that makes this place so special.
For me, of course, there's the weight of years, the accumulation of moments, the slow-growing roots that make a house a home. We all have those special places—private sanctuaries made pure by the living of life.
And so I have protected my special place fiercely, from a seemingly ceaseless parade of greed that would pave it, mine it, log it, and develop it, from people who believe cell phone towers and power lines are "improvements."
As if this perfection of wild nature could be improved on.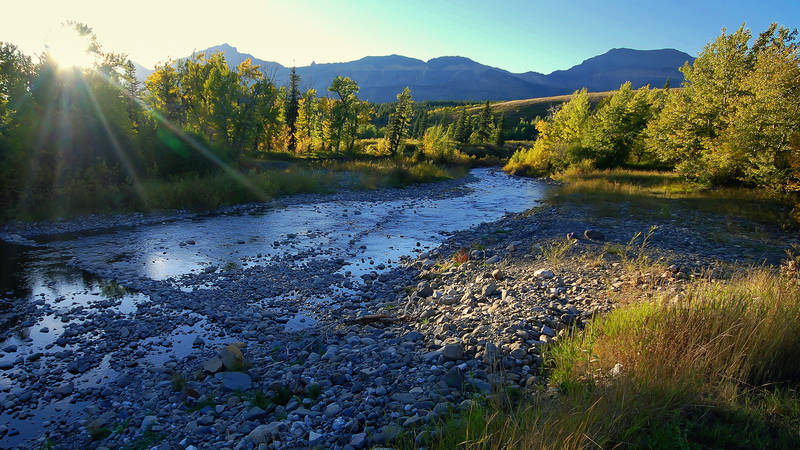 Press Release
The U.S. Department of Interior protected Montana's natural and cultural heritage by negotiating the removal of all remaining oil and gas leases in the Badger-Two Medicine roadless area, adjacent to…
See more ›
I have only known this western margin of Glacier National Park for 30 years, didn't find it until I was 20, so this is not my people's home. Despite my deep connection to here, I have no generations weighing on me.
So imagine how relentlessly I might fight to protect a place if, instead of 30 years, I had experienced untold millennia of connection to the land—not an individual's roots, but an entire culture's foundation.
Over on Glacier's eastern margins, the sacred runs far deeper and is marked by the milestones not of a single lifetime but of an entire society. There, in a place known as the Badger-Two Medicine, are the cultural headwaters of the Blackfeet Nation.
The 160,000-acre region is named for the two rivers flowing cold and clear from its mountain heights. Surrounded by Glacier National Park, the Bob Marshall Wilderness, and the Blackfeet Indian Reservation, it is a wildland corridor linking ancient migration routes along the spine of Montana's Rocky Mountains, with room to roam for bears and bison, wolves and wolverines.
This is Glacier's wild back porch, and an irrevocable stronghold of Blackfeet religion. It is a world-class natural and cultural heritage without equal, known to the Blackfeet as the "Backbone of the World." It is the source of their origin stories, a land marking boundless births and battles and burial grounds, the place they were given the holy Sun Dance. This is, quite literally, sacred ground.
It is also, unfortunately, the place where industry would like to drill for oil and gas, and has recently sued for the right to do so.
I traveled with Blackfeet elders last winter to Washington, D.C., to explain why this park borderland is so special, and why the many millennia of experiences that link people to place should matter. White House officials met with us in what had once been a president's bedroom, beneath an elegant chandelier. They explained the rich history of the room and told us it was a profound part of "America's sacred history."
My Blackfeet friend replied, "I understand. It's not a good place for an oil well."
Indeed.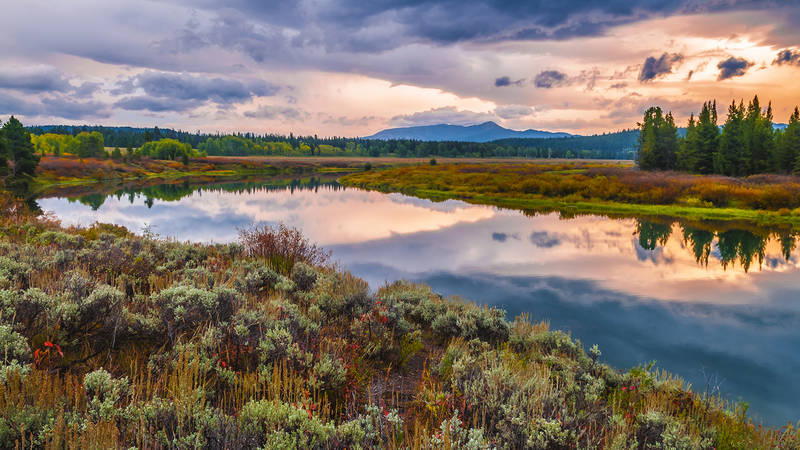 Park
Glacier National Park preserves more than a million acres of forests, alpine meadows and lakes with habitat for a wide variety of plant and animal life.
See more ›
Oil and gas leasing is no longer allowed in the Badger-Two Medicine. Nor are roads or dirt bikes or snowmobiles. The entire region has been designated a Traditional Cultural District under the National Historic Preservation Act. And many, many companies have voluntarily relinquished their old leases, declaring the Badger-Two Medicine too extraordinary to drill.
And yet.
Even today, a handful of companies persist, refusing offers to buy their historic holdings or swap them for leases in other, less sensitive areas. The Blackfeet, in turn, have declined to transform the center of their spiritual universe into an industrial zone. It is just too special.
If we cannot protect this tremendous untamed habitat—this profound and sacred space connecting its inhabitants with centuries of ancestors—then what place can we protect? Where can we possibly hope to make a stand?
I took my job with the National Parks Conservation Association in part because I needed the tremendous strength and wisdom of the organization to help protect my own backyard. And we have done that—we have protected Glacier Park's western wild lands. Now, it is time to do the same on its eastern front.
And so I have left my fall foraging to join the Blackfeet, asking federal land managers to cancel all remaining Badger-Two Medicine leases. My NPCA colleagues have made similar requests, in similarly important landscapes, all across our continent. They are pushing back against oil wells abutting Arches National Park, high voltage power lines arcing over the historic landscape of Jamestown, and a mega-mall—yes, a mega-mall—at the Grand Canyon's southern gateway.
Policy Update
From Arches to Yellowstone, the crown jewels of our National Park System are at a crossroads. And it is up to each of us to determine which path they take.
See more ›
We all have our own special places and, like the Blackfeet, we also have shared cultural places. We don't call them sacred lands. Instead, we call them national parks.
Arches, Colonial National Historical Park, Grand Canyon. Wells, power lines, malls. Similar avarice threatens Mojave, Yosemite, and Grand Teton. It endangers the coral reefs of Biscayne and the bison of Yellowstone.
Each of these parks—on NPCA's list of Parks in Peril—is a place that has proved the power to shape us, rather than be shaped by us, and that, finally, is what makes an special place exceptional enough to protect.
America's parks are about as close as nature gets to the sacred. And it is our collective relationship with these places—the countless intimate and individual experiences that intersect and merge to forge powerful cultural connections—that must move us to act on their behalf.
The perils are too great, and these places are too worthy—too special to all of us—to lose.
About the author
Michael Jamison

Crown of the Continent Campaign Director, Northern Rockies

Michael joined NPCA's Glacier Field Office in September 2010. As Campaign Director for NPCA's Crown of the Continent initiative, Michael continues to expand his efforts to promote the narrative of the Crown and of the people who call it home