The National Parks Second Century Action Coalition is a national coalition dedicated to promoting the protection, restoration, and operation of the National Park System to benefit the health and well-being of current and future generations.
The coalition will take actions that help the National Park Service achieve conservation goals, foster visitor enjoyment, engage youth, promote tourism, preserve cultural heritage, support educational and recreation opportunities, and foster diversity through federal, fee, and philanthropic funding and other measures.
Major Initiatives and Resources
Centennial Challenge
In 2016, the National Park System will celebrate its 100th anniversary, an ideal opportunity to restore and renew America's treasures for their next 100 years. The coalition is actively working with the Administration and Congress to establish a long-term public-private matching program to fund centennial initiatives and address maintenance needs in the national parks.
Federal Lands Recreation Enhancement Act
The Federal Land Recreation Enhancement Act (FLREA) authorizes several agencies, including the National Park Service, to collect and expend recreation fees on lands they manage. These fees fund projects that directly benefit the visitor experience by repairing and improving facilities at national parks, offering education materials and services, and providing law enforcement. However, the authority for FLREA is scheduled to sunset in December 2015, which will result in agencies no longer having explicit recreation fee authority. The parks would lose $180 million a year. The coalition is actively working with Congress to reauthorize this law before it sunsets.
Transportation Funding
The National Park System's transportation systems (roads, bridges, tunnels, ferries, transit, etc.) have been in a steady state of decline over the past couple of decades due to chronic underfunding. The current backlog of park transportation projects totals more than $6 billion. Transportation facilities located or operating in national parks are federal facilities. The federal transportation law (MAP-21) that authorizes the federal gas tax and provides funding for park transportation systems expires next summer. The coalition is advocating to Congress the need to reauthorize MAP-21 with a substantial increase in the allocation for NPS transportation projects.
Park Funding through Appropriations
Park funding has faced continued cuts over the past few years. With the approaching Centennial of the National Park System, now is the time for Congress to restore national park funding in the near- and long-term to help them recover from neglect, better serve American and international visitors and local economies, and leave a lasting legacy for the next hundred years and beyond. The coalition continues to advocate for an increased federal investment in our national parks.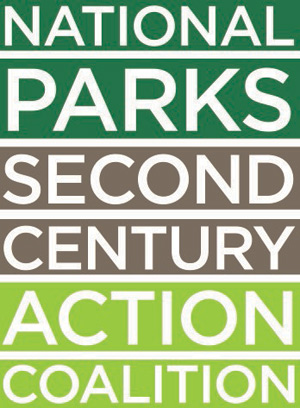 For Media Inquiries
Emily Douce

Associate Director of Budget & Appropriations, Government Affairs