As a young Native American, NPCA staffer Kira Davis journeyed across the U.S. to reconnect with her culture and recognize her heart's calling. National parks held the loving space in which she could grow. 
Growing up in a small rural town surrounded by the Lake Michigan shoreline, one would think I could see the beauty, the life, and appreciate all that it gives me. That was not the case when I was a teenager. All I could think of was how I needed to get out of this small town with its small-town thoughts. Little did I know my life journey would change my perspective and I would come to understand what was truly pushing me away — or that my career would bring me back to protect and enhance these magnificent waters.
I identify as part of the Anishinaabe culture, people of the water, people of the Great Lakes. But despite the Native American programs my mother enrolled me in as a child, I couldn't feel or understand my connection to the place. I also felt disconnected from some of the other Native students, since I had moved away and lived in Chicago until I was 5 years old.
Being half Annishnaabe and half white, I also have tended to feel as if I am in two worlds and have felt disconnected from both at times. I used to feel anger for being of the only race that must prove its bloodline, but now I feel gratitude that I can trace my ancestors back to the late Chief Cobmoosa, a successful negotiator of the treaty that allowed some Anishinaabe tribes and bands to stay in their native homeland of Michigan.
The journey of developing a love of "all my relations" — that is, understanding the interconnectedness of all beings — began the summer after graduating high school. I took my graduation savings and bought a ticket to Kauai, Hawaii.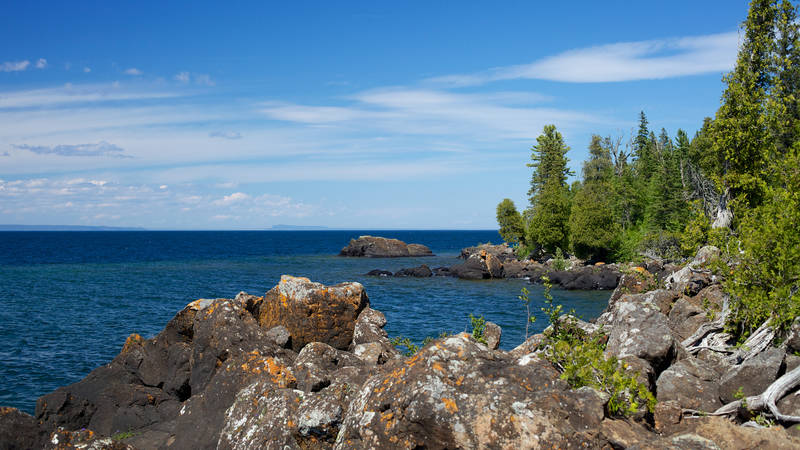 Blog Post
The Great Lakes make up the largest freshwater system in the world. Can you name the national parks found near and along their shores? They preserve natural phenomena and cultural…
See more ›
I worked in a papaya field, walked the Napali Coast, hitchhiked. That fall, I enrolled at Western Michigan University in Kalamazoo, an urban upbeat Michigan town surrounded by diversity and culture, and I felt alive in this social mecca. I told new friends my stories of Kauai and overwhelming desire to return, or go to another island, or see the world! I had the travel bug. I also spent too much time socializing and let my grades slip, making it through only one semester.
I met someone at Western Michigan University with the same travel passion as mine, and we set out for adventure. I had another friend who had moved to South Padre Island, Texas, so we lived and worked on the island for about a year.
Nature was still calling, even while we enjoyed the island life, and the constant reminder of not knowing the roots, or the foundations of this great nation, gnawed at us.
The year spent traveling and building relationships with water, land and trees and understanding these living things are larger than I am — this concept of "all of our relations" — helped me find the path already inside me.
We packed up our station wagon covered in Grateful Dead stickers with a long board tied to the top, and with our Pitbull, Cassidy, set out for an adventure that would be life altering.
We left South Padre Island and headed west, hitting the first national park along the way: Big Bend. This was the beginning of the release and reflection I desperately needed to start to understand myself and my connection to all living things.
Big Bend represented a lot of firsts for me: seeing my first rattlesnake, walking up to habitat where big cats live, finding crystals shining in the earth, and feeling the water of the Rio Grande.
Over the year, I traveled to more national parks. I learned about stalactites and stalagmites at Carlsbad Caverns, slept in a tent under stars in Redwood, and woke up to heavy rain in Olympic National Park.
I did not understand the concept of having to pay to stay on these lands or that the people in the big hats collected those funds to take care of the lands and waters. My first run-in with a park ranger was at sunrise as I left a campsite to avoid paying the fee. This encounter led to a fair share of embarrassment and candid talk about life. The park ranger explained how his passion for nature led him to get an education in conservation so he could give back by doing something for the places he loved.
The year spent traveling and building relationships with water, land and trees and understanding these living things are larger than I am — this concept of "all of our relations" — helped me find the path already inside me.
It was not the small rural town I came from that had pushed me away. It was the connection and relationship that I failed to recognize between myself and all my relations. I had not spent the time to love and understand the natural world until experiencing natural places far away.
Returning to Michigan allowed me to finish my education at Michigan State University and continue my involvement in Native American university groups, culture and tradition. I genuinely believe traveling across this nation and participating in traditions and cultural experiences showed me the right path.
Thirty years later, I often reflect on and can better appreciate the Native American programs my mom had enrolled me in in my hometown and the experiences they provided me. When I was growing up, our school received federal funds to educate and provide Native American students the opportunity to learn traditional and cultural teachings. We would travel to other Indigenous communities and explore our own in Michigan to learn about community and our responsibilities to take care of Mother Earth, Ishkaakimikwe, and water, Nibiish, and the concept of thinking seven generations ahead.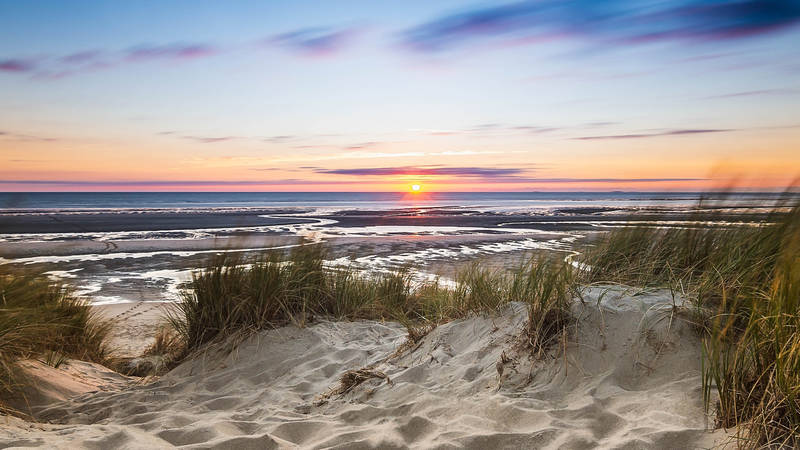 Report
These success stories highlight the important role our national parks play in restoring the Great Lakes – the largest source of fresh water on the planet.
See more ›
Preserving the Great Lakes region for future generations is what I do professionally now, drawing even more on those lessons I learned as a child. As Great Lakes senior program manager for NPCA, my work focuses on protecting national park waters, wildlife and landscapes. It also includes advocating for funding and water policy and enhancing the Great Lakes' national parks for the more than 10 million visitors who flock to them each year.
Without national parks, self-reflection and the cultural teachings around being Anishinaabe, my path could be much different. I owe my life and livelihood to the Great Lakes and am happy to share successful restoration stories from the Great Lakes national parks. Today, I always pay the fee, thank the big hat people, spend time learning and celebrate the work of so many people to protect our Great Lakes parks.
Stay On Top of News
Our email newsletter shares the latest on parks.
About the author
Kira Davis

Great Lakes Senior Program Manager, Midwest

Kira Davis is the Great Lakes Senior Program Manager in NPCA's Michigan Field Office in Suttons Bay. Kira leads NPCA's work to protect and enhance the parks of the Great Lakes Region, including Sleeping Bear Dunes, Isle Royale, and Pictured Rocks.