Ever wondered how sites get added to the National Park System? NPCA explains the two processes used to preserve America's lands and stories.
Yellowstone National Park became the world's first national park in 1872, with 2.2 million acres of geothermal and geological wonders. Soon afterward, the U.S. Congress soon began designating wilderness areas and historic sites to be administered by the Department of the Interior, such as Wind Cave's prairieland and massive cave system in South Dakota, the forests and wildlife of Mount Olympus in Washington state, and Chaco Canyon in New Mexico, a center of Ancestral Puebloan culture.
By 1916, the U.S. had 35 national parks and monuments and needed a new bureau to protect and manage them — and so, through the Organic Act, the National Park Service was born.
The number of park sites managed by the Park Service has grown to more than 420 over the past century, with units covering more than 85 million acres in all 50 states, the District of Columbia and U.S. territories.
There are two ways these sites become part of the National Park Service:
Through congressional action.

By presidential declaration using the Antiquities Act of 1906.
Regardless of how parks are established, the National Park Service carries out its responsibilities to safeguard these special places and share their stories. 
How does Congress create a park site?
Congress can establish national park sites by passing legislation authorizing their creation. Parks sites created by Congress are as diverse as Acadia National Park in Maine, Pictured Rocks National Lakeshore in Michigan, Flight 93 National Memorial in Pennsylvania and Lewis and Clark National Historical Park in Oregon and Washington.
As part of the process, the National Park Service gathers expert analysis about the site and its national significance — information that can guide decision-making by Congress and the Secretary of the Interior. Congressional committees hold hearings to discuss the information and vote on legislation for various designations, such as national park, seashore, lakeshore, historic site, battlefield or recreation area.
The title of "national park" has traditionally been reserved for large areas of iconic lands or waters with a variety of natural, cultural, scientific and historical resources.
In 1970, Congress elaborated on the 1916 Organic Act that created the National Park Service to say all units, regardless of what they are called, are considered equal in value to our nation's heritage. They may, however, be managed differently. For example, "national parks" such as Yellowstone do not allow hunting, while "national preserves" can. "National recreation areas" emphasize various forms of recreation depending on the outdoor landscape.
How does a U.S. president declare a park site?
The president has authority under the Antiquities Act of 1906 to proclaim national monuments on lands or waters under federal jurisdiction. About one-quarter of current sites within the National Park System originated through the Antiquities Act. National monuments are managed by various federal land management agencies and are not exclusively under the purview of the National Park Service.
Signed into law by President Theodore Roosevelt, the law marked a critical achievement in conservation and preservation.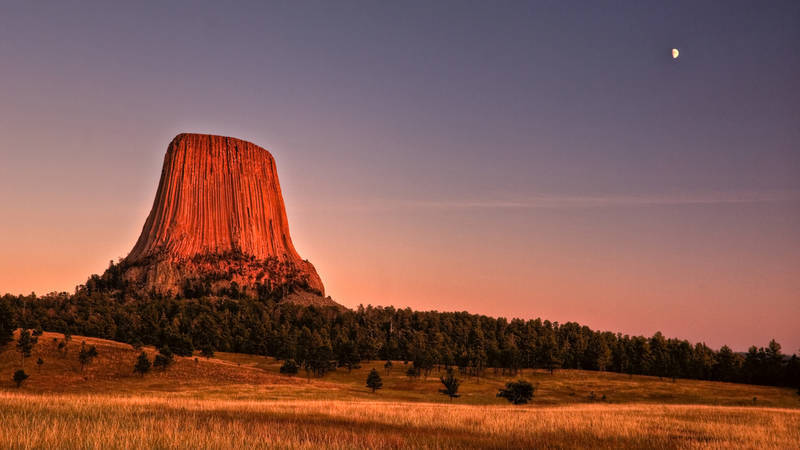 Blog Post
Presidents from both political parties have used the Antiquities Act to preserve natural and cultural resources. Here's a top-10 list of presidents who have created national monuments on public lands.
See more ›
It has become an essential, bipartisan tool in establishing monuments that preserve natural habitat, objects of historic and/or scientific interest, or memorials and historic structures.
Establishment of a monument might also prevent an area from potential harm, such as commercial development or looting. The act was the first law to establish that archaeological sites on public lands are important public resources.
Since the Antiquities Act's creation, 17 presidents have declared nearly 160 national monuments, including some of our country's most recognizable sites: the Statue of Liberty, Grand Canyon, Muir Woods and many others.
The first site created with the Antiquities Act was Devils Tower National Monument in Wyoming, by Roosevelt in 1906. The most recently created monuments were Emmett Till and Mamie Till-Mobley National Monument in Mississippi and Illinois and Baaj Nwaavjo I'tah Kukveni - Ancestral Footprints of the Grand Canyon National Monument in Arizona — both by President Joe Biden in summer 2023.
Congress can re-designate a presidentially proclaimed monument as a national park or historical site — as it did with Grand Canyon National Park (created as Grand Canyon National Monument in 1908) and Acadia National Park (created as Sieur de Monts National Monument in 1916).
Management of NPS sites
As part of the Department of the Interior, the National Park Service is federally funded and makes up one-thirteenth of 1% of the entire federal budget.
Regardless of how parks are established, the National Park Service carries out its responsibilities to safeguard these special places and share their stories. These sites across the park system drive local economies, inspire regional pride and become beloved destinations and dream visits for people around the world.
Stay On Top of News
Our email newsletter shares the latest on parks.
About the author
Linda Coutant

Staff Writer

As staff writer on the Communications team, Linda Coutant manages the Park Advocate blog and coordinates the monthly Park Notes e-newsletter distributed to NPCA's members and supporters.