Presidents from both political parties have used the Antiquities Act to preserve natural and cultural resources. Here's a top-10 list of presidents who have created national monuments on public lands.
About one-quarter of current sites within the National Park System originated through the Antiquities Act — a 1906 law that allows the president of the United States to proclaim lands or waters under federal jurisdiction as national monuments to maintain the integrity of critical natural and cultural resources.
President Theodore Roosevelt was the first president to use the Antiquities Act. He created Devils Tower National Monument in Wyoming soon after he signed the law. A total of 17 presidents — representing both political parties — have used the Antiquities Act to create nearly 160 national monuments, some of which are managed by other federal agencies.
President Joe Biden designated Camp Hale-Continental Divide National Monument in Colorado in October using the Antiquities Act. He has pledged to designate Avi Kwa Ame National Monument in Nevada, while vowing to protect more treasured lands.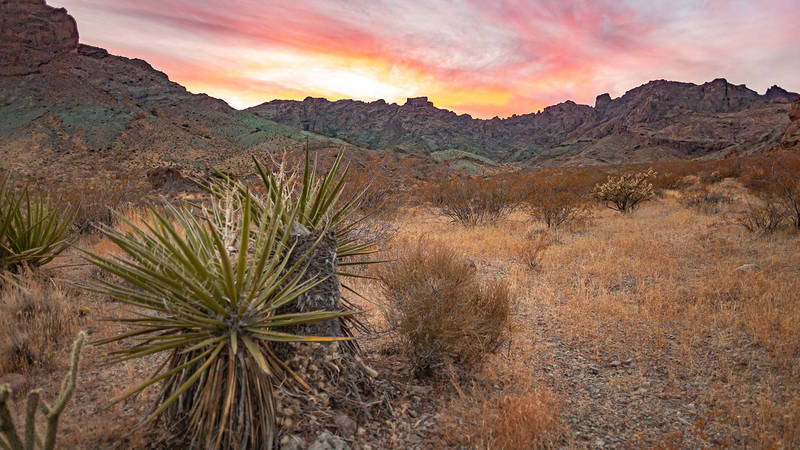 Press Release
"Avi Kwa Ame National Monument honors the Native Americans who have long called for preservation of their cultural heritage, and we urge the President to take swift action" – NPCA's…
See more ›
NPCA applauds his work. The Antiquities Act "is a way for presidents to leave their mark on places beloved by the public, to inspire communities to amplify their stories and to conserve lands for future generations," explained Kristen Brengel, NPCA's vice president of government affairs.
"We have a choice to destroy or to preserve. Presidents have been inspired to designate monuments to reflect our collective heritage and honor all who have lived in these spaces, and we encourage President Biden to continue preserving and diversifying our park system through the Antiquities Act," she said.
Looking back, who in the past 100-plus years has used the Antiquities Act the greatest number of times? The top 10 presidents for the number of monuments they created using the Antiquities Act are:
1. Barack Obama (D), 29
Among monuments created by Obama are Belmont-Paul Women's Equality National Monument in Washington, D.C.; Birmingham Civil Rights National Monument in Alabama; César E. Chávez National Monument in California; and Katahdin Woods and Waters National Monument in Maine.
2. Bill Clinton (D), 19
Virgin Islands Coral Reef National Monument, Governors Island National Monument in New York and Giant Sequoia National Monument in California are among Clinton's designations.
3. Theodore Roosevelt (R), 18
As the president who signed the Antiquities Act into law, Roosevelt established Chaco Canyon, now Chaco Culture National Historical Park. He also established these other well-known monuments: Grand Canyon in Arizona, now Grand Canyon National Park; Mount Olympus in Washington, now Olympic National Park; and Jewel Cave National Monument in South Dakota.
4. Jimmy Carter (D), 15
Among various monuments in Alaska, Carter established Denali, now Denali National Park and Preserve; Gates of the Arctic, now Gates of the Arctic National Park and Preserve; and Kenai Fjords, now Kenai Fjords National Park.
5. (tied) Calvin Coolidge (R), 13
Highlights of Coolidge's designations include Castle Pinckney in South Carolina and Idaho's Craters of the Moon, now Craters of the Moon National Monument and Preserve.
5. (tied) Woodrow Wilson (D), 13
Wilson established Sieur de Monts National Monument in Maine, now Acadia National Park, and Bandelier National Monument in New Mexico, among others.
7. Franklin D. Roosevelt (D), 11
Notable monument designations by the cousin of Teddy Roosevelt include Channel Islands in California, now Channel Islands National Park; Fort Jefferson in Florida, now Dry Tortugas National Park; and Jackson Hole in Wyoming, now Grand Teton National Park.
8. William Howard Taft (R), 10
Taft's national monument designations include Big Hole Battlefield in Montana, now Big Hole National Battlefield; Mukuntuweap in Utah, now Zion National Park; and Oregon Caves in Oregon, now Oregon Caves National Monument and Preserve.
9. Herbert Hoover (R), 9
Monuments established by Hoover include Arches in Utah, now Arches National Park; Sunset Crater Volcano National Monument in Arizona; Great Sand Dunes in Colorado, now Great Sand Dunes National Park and Preserve; and White Sands in New Mexico, now White Sands National Park.
10. Warren G. Harding (R), 8
Harding's notable designations include Bryce Canyon in Utah, now Bryce Canyon National Park, and Aztec Ruin National Monument in New Mexico. He also enlarged Muir Woods National Monument in California.
Learn more about the Antiquities Act and other presidential proclamations.
Stay On Top of News
Our email newsletter shares the latest on parks.
About the authors
Angela Gonzales

Associate Director, Communications

Angela joined NPCA in October 2017 and is an Associate Director of Communications. She currently manages outreach and communications for the Government Affairs team and Conservation Programs.

Linda Coutant

Staff Writer

As staff writer on the Communications team, Linda Coutant manages the Park Advocate blog and coordinates the monthly Park Notes e-newsletter distributed to NPCA's members and supporters.