First Peoples Mountain (center) rises between Top Notch Peak (foreground) and Mount Stevenson (back right). NPS/JACOB W. FRANK
Introducing First Peoples Mountain.
Mount Doane, a mountain in Yellowstone National Park whose name was deeply offensive to local Tribes, was recently renamed First Peoples Mountain — years after Native advocates first started pushing for the change.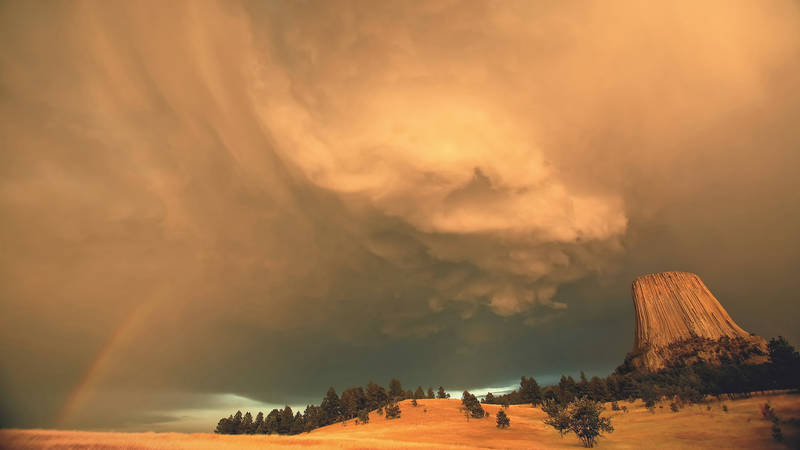 Magazine Article
Should Devils Tower be called Bear Lodge? Is Tacoma a better moniker than Mount Rainier? Around the country, activists are fighting to change place names they deem offensive, hurtful or arbitrary,…
See more ›
The 10,551-foot peak in the southeastern part of the park was previously named after Gustavus Cheyney Doane, a U.S. Army officer who played a big part in a raid on a camp of Piegan Blackfeet in the Montana Territory in 1870 that resulted in the deaths of around 200 people — mostly women, elderly men and children. Doane never expressed public remorse for his actions. Instead, he bragged about his role in what became known as the Marias Massacre when later in life he applied — unsuccessfully — for the position of Yellowstone superintendent.
The application for the name change, which was presented to the National Park Service in 2017, originally met resistance from local officials, but the proposal gained traction as a wave of statue removals and place name changes swept through the nation. "The country is coming to a reckoning with history," said Tom Rodgers — also known as One Who Rides His Horse East — a member of the Blackfeet Nation who worked on the campaign to rename Mount Doane. "It's not revenge. It's a reckoning."
The name change was supported by the Park Service and approved unanimously in June by the U.S. Board on Geographic Names, the final arbiter in place name questions. "Now we can begin to really heal from all these deaths," Rodgers said.
About the author
Nicolas Brulliard

Senior Editor

Nicolas is a journalist and former geologist who joined NPCA in November 2015. He writes and edits online content for NPCA and serves as senior editor of National Parks magazine.