Reducing one high-impact pollutant could offer outsized potential to slow the rise in global temperatures — and NPCA's advocates have already been speaking out for years about this heat-trapping gas.
Climate discussions often focus on carbon dioxide, for good reason — the buildup of this gas in our atmosphere requires urgent and immediate attention. But there is a pollutant in our air that is 25 to 80 times more powerful at trapping heat: methane. According to a new report, efforts to regulate methane can significantly reduce short-term environmental harm while nations address broader carbon reduction strategies.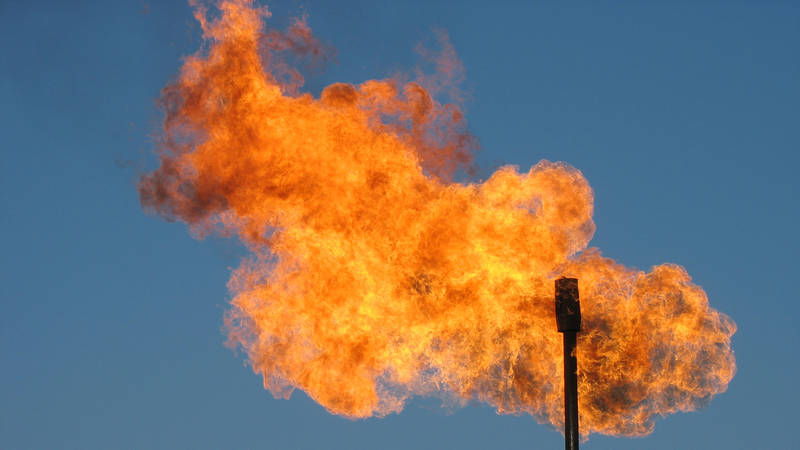 NPCA at Work
Methane is a powerful pollutant that speeds the warming of our climate. Oil and gas development is responsible for most of the methane emissions in the United States, as well…
See more ›
Methane, long associated with jokes about cows, is no laughing matter. This clear, odorless substance is the main component of natural gas, and oil and gas companies release billions of cubic feet of the pollutant into the air every year. Once released into the atmosphere, methane accelerates climate change, which threatens public health and our environment, including our national parks.
According to a new report from the United Nations Intergovernmental Panel on Climate Change (IPCC), methane emissions account for about one third of global warming to date. These emissions have a shorter lifespan in the atmosphere than carbon dioxide, creating a more immediate impact on near-term global temperatures. According to the report, if we can sharply curtail methane emissions in the coming years, we have a better chance of limiting warming to 1.5 degrees Celsius, a global goal that, if achieved, would stave off the worst impacts of climate change.
The IPCC report highlights immediate opportunities to reduce methane emissions while the global community continues working to decrease carbon dioxide emissions. With currently available technologies, we could avoid releasing 50 to 80% of methane emissions from intentional venting activities, offering a significant boost toward meeting climate goals.
More than a pledge
In November, the United States and more than a hundred other countries signed a Global Methane Pledge committing to reduce global methane emissions by at least 30% from 2020 levels by 2030.
Stay On Top of News
Our email newsletter shares the latest on parks.
Political pledges can be hollow, but fortunately, the United States has already demonstrated leadership on this issue. The U.S. Environmental Protection Agency (EPA) and Bureau of Land Management have been strengthening U.S. methane regulations for over a decade. In 2016 and 2017, each agency finalized rules that would decrease emissions from oil and gas operations across the country. While the Bureau of Land Management's rule has been stuck in court, the EPA rule went into effect in 2016.
Moreover, the EPA recently proposed new regulations that would expand emissions reduction requirements for both new and existing oil and gas operations, encouraging innovative methane detection technologies and requiring states to reduce methane emissions, and has promised another regulation later this year. NPCA staff have urged the EPA to ban the practice of routine flaring of methane — when energy facilities burn natural gas as a waste product, emitting a host of harmful climate pollutants — and we hope to see this in the agency's upcoming proposal.
A decade of advocacy
NPCA has advocated for almost a decade for safeguards on methane emissions, and EPA's recent actions are a big step forward. Tens of thousands of park advocates have urged the EPA and the Bureau of Land Management to enact stronger protections from methane pollution. NPCA and our advocates have also fought members of Congress and previous administrations who have wanted to get rid of methane regulations altogether, and we pushed previous administrations to do more.
State governments also have an important role in achieving these crucial methane reductions. Last month, NPCA and a coalition of partners achieved an exciting victory when the New Mexico Environmental Improvement Board approved some of the strongest rules in the nation for oil and gas production, addressing the equipment leaks and malfunctions that account for 70% of the industry's methane emissions. This regulation will limit climate-warming pollutants from the oil and gas sector, protecting local communities and national parks.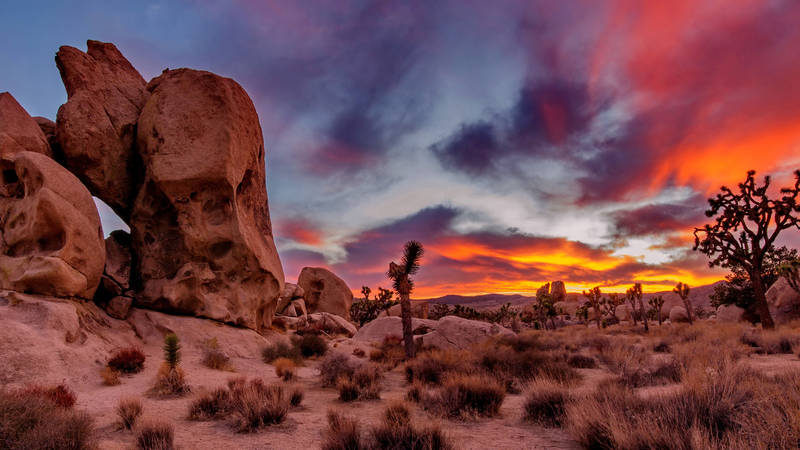 Report
A new poll by the National Parks Conservation Association found that national parks offer physical and political solutions for addressing climate change.
See more ›
We know that climate change is already harming the planet in myriad ways, and the landscapes we work to protect have never known change at the current pace and scale. We also know from recent polling that national parks bring people together on climate issues, and a strong majority of Americans, regardless of political affiliation, are more likely to support lawmakers who protect national parks from climate change.
Projections from climate scientists are dire, but every measure we take to reduce our emissions helps. Global warming is not an all-or-nothing science. Tackling methane in the short and long term, as NPCA and our advocates have long been pressing for, is a strong step toward a healthier planet.
Stephanie Kodish and Emily Wolf contributed to this story.
About the author
Natalie Levine

Climate and Conservation Program Manager.

Natalie works on a variety of issues including landscape conservation and protection, air quality and visibility, and wildlife protection, with a focus on western states.