New report finds a shortage of air quality monitors and a system in disrepair leaving many parks unable to address the extent of the pollution crisis
Washington, D.C. – Inadequate air quality monitoring systems for national parks have created a significant shortfall in understanding and addressing the dangers of air pollution, according to a new report by the National Parks Conservation Association (NPCA).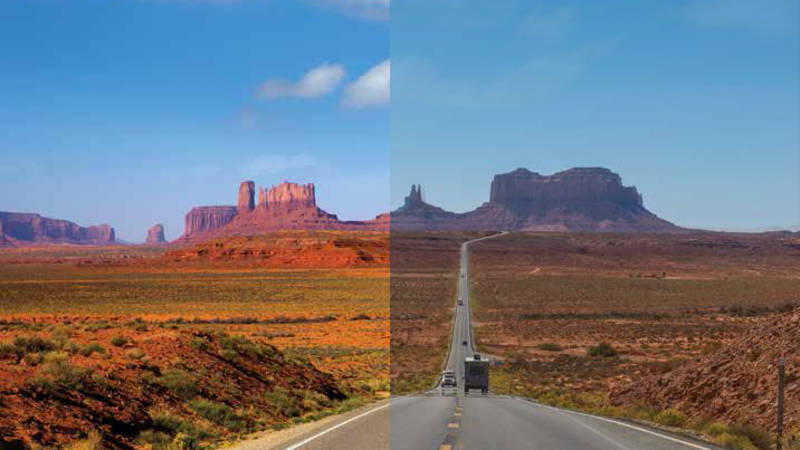 Report
Our national parks are places of unparalleled natural wonder, historical significance, and cultural value, yet most are plagued by poor air quality that can threaten human health and detrimentally impact…
See more ›
The Case for Fixing and Building out National Parks Air Monitoring Networks outlines the extent of the problem air pollution has become in our national parks and surrounding communities, but also the lack of funding to repair, replace, and expand air monitors that measure that pollution.
Most air pollution around our 400+ national parks begin beyond their borders, sometimes traveling hundreds of miles, with the greatest impact to air quality coming from both mobile sources, like vehicles, and stationary sources, like power plants. At times air pollution in some national parks is so unhealthy that the National Parks Service (NPS) regularly issues ozone safety alerts to protect visitors and people who may have health concerns, like asthma and COVID-19. Two parks in particular, Sequoia and Kings Canyon National Parks, recorded 110 exceedance days in a single year.
Air monitors installed in and around national parks provide accurate data on the impact pollutants have on public health, ecosystems, and wildlife. This information also informs decision makers on needed policies to protect public health and the environment from air pollution. But many air monitors are old, in need of repair, or missing entirely from some parks. According to the report, 69 national parks have monitors outside their boundaries, 230 national parks have air monitors inside their boundaries, and 124 national parks have no air monitors at all.
"Unfortunately, many parks have outdated or broken air monitors, and many others do not have them at all. That's why Congress must provide the crucial funding to fix and upgrade the air monitoring networks, to benefit our parks and visitors as well as local communities. This investment by Congress could lead new local jobs as well as more readily available information about harmful air pollution," said Stephanie Kodish, NPCA's Senior Director and Counsel of NPCA's Clean Air and Climate Team.
NPCA urges Congress to allocate a one-time infrastructure investment of $3.3 million and $2.6 million annually for national park air monitoring networks to ensure that robust science guides the enduring protection of our cultural and natural resources for their own sake and that of people's health.
Air quality monitoring is also key to community health infrastructure, and a robust interagency network is vital as climate change continues to exacerbate health conditions. To protect people and parks, Congress must not only allocate funds to the National Park Service for new equipment and maintenance but also resources to the Environmental Protection Agency to expand fenceline monitoring for our nation's ambient air quality monitoring networks.
###
About the National Parks Conservation Association: Since 1919, the nonpartisan National Parks Conservation Association has been the leading voice in safeguarding our national parks. NPCA and its nearly 1.6 million members and supporters work together to protect and preserve our nation's most iconic and inspirational places for future generations. For more information, visit www.npca.org.
For Media Inquiries
Associate Director, Communications