A roadmap with NPCA's recommendations for when we can return to some of our country's most beloved places.
Last month, President Donald Trump called on national parks to reopen as part of his Earth Day press conference, indicating that allowing visitors to return to our parks fit with his guidelines for "opening up America again."
Secretary of the Interior David Bernhardt followed up with a memo (PDF, 143 KB) to employees on April 30, indicating he would begin reopening national parks and other public lands in phases through May 23.
I love our parks and public lands and understand the great desire to return to these inspirational places and support the many businesses that depend on them — but I could not disagree more with this premature and dangerous move, which could put park staff, visitors and community members at serious risk.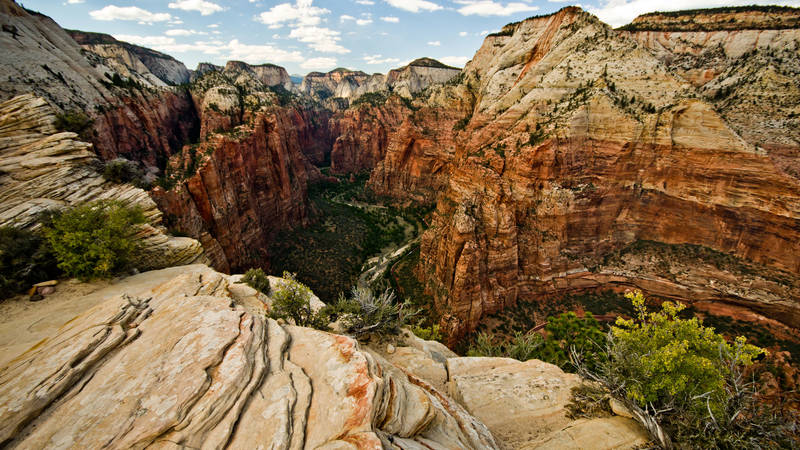 Press Release
"Until it is completely safe to reopen, national parks must remain closed for the safety of park staff, visitors and communities." – Theresa Pierno
See more ›
People may feel safe outdoors, but national park sites are not designed to accommodate basic physical distancing guidelines. Park roads, trails, overlooks and other points of interest lead visitors to specific attractions, which naturally results in crowding.
Before Grand Canyon and Zion National Parks were forced to close in early April, for example, staff reported hundreds of people flocking to popular trails and overlooks, hiking without masks or sufficient distances between families. Many national parks are in remote areas without adequate health care facilities to handle a serious outbreak. An intensive care bed might be more than an hour away, and any strain on local hospitals could affect health care outcomes for small rural communities with limited resources.
Officials plan to reopen some parts of popular parks, including Bryce Canyon and Capitol Reef in Utah, as soon as this week, though it is unclear whether staff at these sites will have enough personal protective equipment such as masks and gloves to stay safe, or any new signage or barriers to aid in physical distancing efforts.
Now, as we move into the spring and summer months, parks that open could see even more visitors. And because the pandemic disrupted the hiring of seasonal rangers, parks that reopen could be significantly understaffed while attempting to practice critical new safety measures. This could mean disaster for already stressed park staff.
During normal operations, a park ranger may interact with hundreds of visitors in a single day. We simply should not reopen parks until the more than 20,000 Park Service staff and millions of national park visitors have a reasonable expectation of staying safe from this devastating virus.
When will it be safe for parks reopen?
Each national park site is, by definition, unique. Officials should consider several types of safety concerns before making the decision to reopen an individual park.
1. The big picture must improve.
The president made his call to reopen parks at a time when more than 1 million Americans were known to have been infected with the virus, tens of thousands have died — and the actual numbers are likely much higher. It is simply irresponsible to lift safety measures until we see fewer new cases.
For federal facilities such as parks to reopen, guidelines outlined by the Office of Management and Budget (PDF, 9.8 MB) would require a downward trend of positive COVID-19 cases for at least 14 days. Parks would also need adequate hospital facilities nearby, robust testing for local healthcare workers, precautions for staff who are considered vulnerable to the virus, and facility screening.
2. We must still be able to maintain safe distances.
Centers for Disease Control and Prevention (CDC) safety guidelines include practicing physical distancing and wearing personal protective equipment. To follow these guidelines, parks must have adequate masks, gloves and other protective gear for employees, and staff must be able to enforce 6-foot distances between visitors. If social distancing is not possible on trails, beaches, parking lots, bathrooms, visitor centers or other points of interest, those areas or facilities must remain closed until people can properly follow these guidelines.
3. We must pay attention to the concerns of states, tribes and communities.
The health and safety of park visitors and staff depends on the health of surrounding communities. In some states, health care facilities may be stretched beyond capacity. Others may able to handle current cases but could be unprepared for an increase in new patients. Until surrounding communities are ready to be open and able to handle an influx of visitors, parks should remain closed.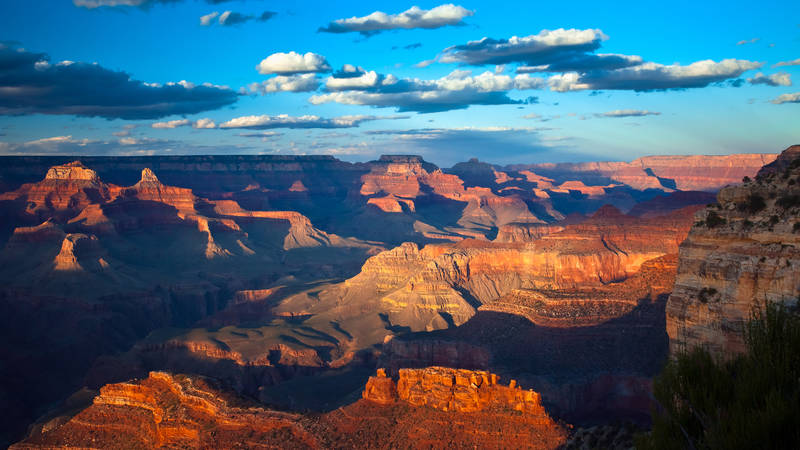 Blog Post
Help keep staff and the public safe by enjoying parks from afar.
See more ›
Native American tribes have seen disproportionately high infection rates of coronavirus. National parks such as Grand Canyon, Glacier and Badlands directly neighbor these communities. It is imperative that we help these communities reduce infection rates, which means maintaining park closures.
States across the country are developing plans to gradually lift social distancing restrictions and allow businesses and schools to reopen. Until states are able to lift their physical distancing restrictions and meet their own guidelines for testing and contact tracing, hospital capacity, social distancing, and other factors, parks in those jurisdictions should remain closed.
Many towns are hurting economically right now. Gateway communities and businesses that rely heavily on tourism are disproportionally harmed by park closures, but they are also at greatest risk of exposure when parks are opened. State guidance is critical for protecting these communities.
4. We must take care of our rangers and other park staff.
Staff housing in many national parks resembles dormitories or multi-person trailers or housing units, but accommodating more than one staff person in cramped facilities will not meet federal health standards. Officials must put new, longer-term housing guidance in place that allows staff to live safely. Parks must also ensure employees have access to adequate medical services.
5. We should start slow and reopen in phases.
Stay On Top of News
Our email newsletter shares the latest on parks.
The Park Service already has methods for crowd control that it can enact in areas of parks it chooses to reopen without having to open entire parks if it is not yet safe. Staff can begin with timed entry for some roads, trails and parking lots. Parks should consider reservation systems through recreation.gov or other online platforms to minimize interactions and promote physical distancing, similar to systems already in place at sites such as Independence Hall, Alcatraz and Muir Woods. Visitor centers, historic homes and other indoor facilities can remain closed until the threat of infection has significantly reduced.
Determining when to reopen is not an easy process — and it should not be. Lives are on the line, and it is critical that officials consider the options thoughtfully and not create chaos and danger in the very places we turn to for peace and solace.
Even as some sites open prematurely, those of us who don't work at parks can continue to protect those who do — as well as ourselves and others — by staying home until they are safe to visit.
I look forward to the day when I can hike some of my favorite trails and plan trips to some of the places on my bucket list. But I want to know that when I do, it will be safe for me, my family and the many people who care for these places so that we can enjoy them. When that day comes, I know our parks will be there for us again, as they always have been.
About the author
Theresa Pierno

President and CEO

Theresa Pierno is President and CEO of the National Parks Conservation Association. She joined NPCA in 2004 after a distinguished career in public service and natural resource protection, and has helped to solidify the organization's role as the voice of America's national parks.