Seven years ago, when I first started working at NPCA, I never would have imagined I would be taking part in a five-day, 325-mile bike ride with my coworkers—which is why I am excited to announce that NPCA will have a seven-person staff team participate in the NYC to DC Climate Ride September 21-25—and yes, I'll be part of it! We will be riding to bring awareness to our national park work and how climate change, sustainability, and bike advocacy overlap.
What is the Climate Ride? The event started six years ago with the mission "to inspire and empower citizens to work toward a new energy future. We use sport as a means to change lives and build an effective, citizen based sustainability movement." You can learn more here: http://www.climateride.org/about/mission-statement/.
I never considered myself a cyclist or an avid biker. Biking to work, ten miles round trip, was the extent of my biking abilities. Last year I signed up for Climate Ride with my coworker, Ben Sander. Training in DC was amazing. I never truly realized how many national parks surround me here in D.C. Zipping through Rock Creek Park, up the C & O Canal trail to Great Falls Park, and by the National Mall is a truly amazing and powerful experience on your bicycle. Being a part of the Climate Ride, riding with 150 other people through five states and D.C. with only the power of you and your bike, is a truly rewarding and eye-opening experience.
The ride fundraises for organizations that work on climate change and environmental advocacy, and NPCA continues to be one of the more than 50 beneficiaries that every rider can choose from to donate proceeds from the event.
Team NPCA is extra excited that the route from New York City to D.C. will take us through two of our national parks in Pennsylvania, Valley Forge National Historical Park and Hopewell Furnace National Historic Site. We look forward to updating NPCA supporters over the next few months with stories on why team members are riding, the importance of bringing awareness to these issues, as well as the ride itself. Stay tuned and ride on!
If you are interested in supporting the NPCA Climate Ride team through a corporate sponsorship, please contact Karen Hevel-Mingo at khevel-mingo@npca.org for more information.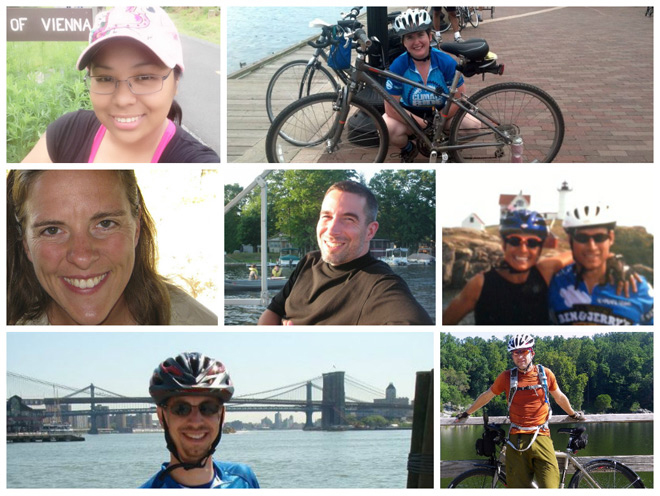 About the author
Megan Cantrell

Former Social Media Manager

Megan Cantrell worked at National Parks Conservation Association for 10 years, much of that time shepherding NPCA's social media program.