© AP PHOTO/GARY KAZANJIAN
Fall 2019
A Mystery in Death Valley
Fifty years ago, rangers in a California national park helped apprehend a band of hippie outlaws hiding out in the desert. Weeks later, they learned how big of a catch it was.
Dick Powell was just starting his workday at the Wildrose Ranger Station in what was then Death Valley National Monument when the call came over the radio: The Michigan loader was on fire. The maintenance crew had been using the brand-new piece of heavy machinery to fix some roads near a dry lakebed called the Racetrack Playa. As they arrived at the job site that morning, flames were still licking at the loader's wheels. The crew discovered a cut fuel line, an empty gas can and tire tracks leading away from the scene. Arson.
It was mid-September 1969, another sunny morning in California's vast inland desert. As the day heated up, rangers poked around the crime scene gathering evidence, then started to fan out across the park, searching for the culprits.
Powell didn't know who could have set fire to the machine, or why. But he knew someone was up to no good in his park, and he wasn't going to stand for it. He was 27 years old and hadn't received any formal law enforcement training, but he had good instincts, his daughter Lenox Powell said of her father, who died in 2017. "He took to this search like a dog to a bone," she said. "Just wouldn't give it up."
Powell and his National Park Service colleagues joined forces with a small band of California highway patrolmen and Inyo County sheriff's deputies. Right away, they found clues that the arson on the Racetrack Playa wasn't an isolated incident. They discovered a rental car from Los Angeles that had been abandoned after it crashed into a tree. They found campsites strewn with trash, food and tattered clothing. They followed a maze of tire tracks, turning up stolen vehicles and dune buggies hidden in the brush. Powell and his fellow investigators questioned other park visitors, miners and local residents. Had they seen anything out of the ordinary?
For weeks, the informal alliance of park rangers, patrolmen and deputies roamed across thousands of square miles in and around the park, over mountain passes, through dusty small towns and up rugged canyons. They worked overtime and overnight on stakeouts and long drives to link the growing number of puzzle pieces.
Gradually, an unsettling picture came into focus. Some park visitors reported that a ragtag bunch of young people who had camped near them had stayed up all night driving dune buggies. The local sheriff questioned and issued warnings to some hippies who were panhandling in town and trying to sell marijuana to high schoolers. Others said they saw a suspicious group crowded into a dingy, abandoned cabin on the old Barker Ranch. Their long-haired leader wore robes and preached weird sermons, and his followers were wandering around the desert naked.
By the second week of October, Powell and his colleagues had enough information to start making arrests. In two days of raids on the Barker Ranch, a small force of park rangers, highway patrolmen and sheriff's deputies rounded up 26 people on suspicion of arson, vandalism and grand theft auto. During the October 12 raid, a patrolman found the leader hiding under the bathroom sink. When asked his name, the man replied, "Charles Manson."
The name meant nothing to Powell and the other officers. They wouldn't know until weeks later that they'd just apprehended the most wanted murderer in America.
Earlier that summer, cult leader Charles Manson had directed his followers to murder actress Sharon Tate, businessman Leno Labianca and his wife Rosemary, and six other people in a brutal killing spree. Through confessions, testimonies and trials, it emerged that the random murders were all part of Manson's plan to instigate an apocalyptic race war, abscond with his followers — who called themselves the Manson Family — to a subterranean paradise hidden somewhere beneath Death Valley, and emerge in the aftermath to rule over the survivors.
By mid-September, most of the Manson Family had fled the city and assembled in decrepit squatters' camps and mining cabins in and around Death Valley to await the next chapter of Manson's dark plan. Los Angeles authorities, meanwhile, had made little headway: They'd erroneously ruled out any connection between the Tate and Labianca murders, and detectives soon exhausted their leads.
Terror and speculation gripped Los Angeles that summer and fall, but news of the Tate-Labianca murders hadn't made much of a splash 250 miles away in Death Valley. Even if rangers had followed the headlines, they wouldn't have read anything linking the bedraggled kids arrested at the Barker Ranch to the grisly murders in Los Angeles.
But once in custody, one of the women who had murdered Sharon Tate bragged about the crime to her cellmates, who promptly informed the guards. It was the definitive break in the case: On December 1, Los Angeles authorities announced that the suspects in the Tate-Labianca murders were a bunch of hippies led by a delusional prophet named Charles Manson — and they were already in custody in the Inyo County Jail.
"It came as a terrible shock to the Inyo officers when the vicious record of the Family … came out into the open," wrote Bob Murphy, the park's superintendent in 1969, in a book called "Desert Shadows" about the Manson Family's apprehension. "Death Valley could well have had its own blood bath, had the officers provided the opportunity."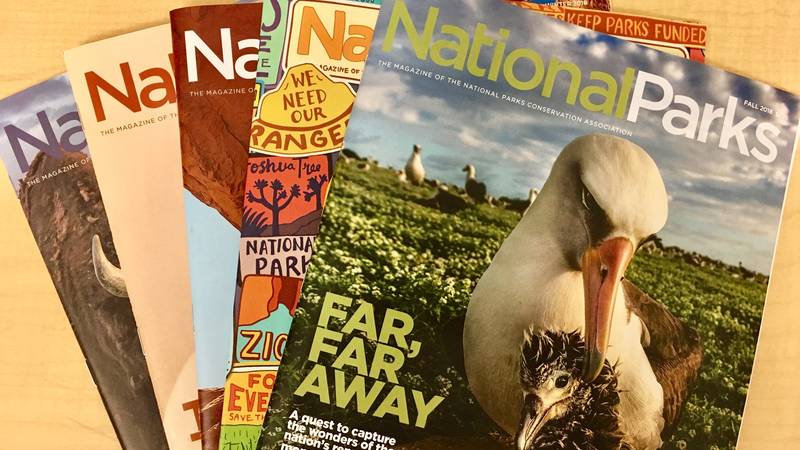 Subscribe to
You can read this and other stories about history, nature, culture, art, conservation, travel, science and more in National Parks magazine. Your tax-deductible membership donation of $25 or more entitles…
See more ›
Manson and four of his followers were eventually convicted of first-degree murder for the deaths of their nine victims and sentenced to death. Their sentences were commuted to life in prison following the passage of a law that outlawed the death penalty in California. Manson died at age 83 in 2017.
In the end, the Manson Family misjudged Death Valley National Monument as the perfect place to hide out. It was vast and remote, but they failed to account for the dedication of people like Dick Powell and his fellow desert-dwellers. "My dad was actually the first person to suspect that the arson was part of something much bigger," Lenox Powell said.
"That the Manson folks were out raising hell with dune buggies, vandalizing park property and damaging the pristine beauty? That really ticked him off," she said. "Death Valley is too special and too delicate. My dad's attitude was: If you're going to mess with this place, we will hunt you down, and we will find you."
About the author
Julia Busiek

Author

Julia Busiek has worked in national parks in California, Colorado, Hawaii and Washington state. She lives in Oakland, California.