© DAVID ZENTZ PHOTOGRAPHY
Months after a devastating fire consumed 100,000 acres in and around Los Angeles' Santa Monica Mountains National Recreation Area, a traveler finds new life and beauty among the ruins.
Just beyond the sun-bleached subdivisions of greater Los Angeles, the steep slopes of the Santa Monica Mountains rise into a pale blue sky. As I drive along narrow, twisting roads, the landscape unfolding before me starts to look like a war zone. Most of the hills have been charred by wildfire. Where the occasional home once stood, there's nothing but flattened ash. The skeletal remains of trees dot the ridges, and burnt cars and trucks sit in driveways like carcasses.
Much of this land is part of Santa Monica Mountains National Recreation Area, a patchwork of federal, state, county and private property and the largest urban national park in the country. At more than 150,000 acres, it encompasses rugged 3,000-foot mountains, chaparral hills, ancient stands of live oak, serene grasslands, beaches and dunes. Last fall, however, the landscape was radically transformed when the Woolsey Fire ripped through, becoming the worst conflagration in the history of the park, Los Angeles County and Ventura County.
No one knows precisely what caused the Woolsey Fire to ignite northwest of the city near the Santa Susana Field Laboratory on the afternoon of Nov. 8. Within two hours, the flames engulfed 750 acres. The next day, the fire leaped across a 10-lane freeway and barreled south into the heart of the Santa Monica Mountains and toward the Pacific Coast and the mansions of Malibu.
Some residents were evacuated by helicopter as the fast-moving blaze enveloped their homes. Others drove through storms of flying embers. By the time the fire was fully contained nearly two weeks later, it had consumed 1,500 structures and nearly 100,000 acres, including almost 90% of the National Park Service's land. Three people were killed.
I watched the news of the Woolsey Fire with heartache. I have been captivated by the Santa Monica Mountains since learning about their most famous residents several years ago — not the movie stars but the mountain lions that manage to survive in one of the country's biggest cities. One collared cougar, P-22, crossed two major freeways to settle in 4,210-acre Griffith Park, the smallest known territory of any mountain lion. After appearing in the December 2013 issue of National Geographic sauntering in front of the iconic Hollywood sign, P-22 has inspired a Facebook page, children's book and documentary film.
In late March, I flew to Los Angeles to visit the park in person. I wanted to see the landscape and how the blaze had reshaped it. Wildfires are a natural and essential part of this ecosystem, but big fires have swept through only once every century or so. With droughts, rising temperatures, the proliferation of flammable invasive species and a booming population of people who start more fires than ever before, the Santa Monica Mountains now burn much more frequently. Some areas of the park have burned 11 times in the last century.
"These plants are adapted to a fire regime, but we're experiencing way too much of it," Joey Algiers, the park's restoration ecologist, told me when I met him on-site one day. "There are predictions that we'll experience more conditions like these, which means we would continue to see these really large fires." Algiers said that the increasing frequency of fire causes a feedback loop: Burn-scarred landscapes are more susceptible to invasive plants. Because many of the non-native species are highly flammable, they in turn ignite more often. In some places, over the coming decades, Algiers expects to see whole areas morph from one ecosystem to another, like from shrublands to grasslands, in what's called "type conversion."
Before I left, I wondered if this might be a sad trip. I anticipated traveling through landscapes of eerie devastation, portents of global climate disruption. Over the course of four days, however, I found that while the Woolsey Fire was undoubtedly calamitous, destruction isn't the end of the story.
Soon after I arrived, after negotiating a snarl of Los Angeles' infamous traffic, I made my way to Solstice Canyon, which stretches north from the Pacific coast. An easy 2.5-mile loop trail winds along a stream to the ruins of a couple of historic homes that were ravaged by past wildfires then up onto a ridge above the canyon floor. Sunshine filtered through branches burnt black by the Woolsey Fire. As I walked, I immediately noticed that, in contrast to other national parks I've visited, the cast of visitors was notably diverse in terms of race, ethnicity, age and style. The fleece-wearing set was outnumbered on the trail, and the people-watching was entertaining. "This is cool as f—!" I overheard a 20-something who looked like he could have been in a punk band say to his friends. "So glad y'all were down to hit this today!"
As I looped up onto the hillside, the crowd lightened, and I had the trail to myself. It rolled through the coastal sage scrublands, which the fire had turned into an undulating sea of blackened sticks. But the fire had produced nutrient-rich soil and that, along with abundant winter rains, had led to a rare occurrence: an unusually spectacular wildflower bloom. Thousands of purple lupines waved from the slopes like an ebullient stadium audience. Taking my time, I stopped repeatedly to admire the vibrant colors on display: the lipstick reds of Indian paintbrush, the pale white-violet petals of Catalina mariposa lily and droves of deep purple flowers.
The spindly stalks and yellow flowers of black mustard, a non-native species that some believe was planted by Franciscan padres along roads to help them find their way, also spread over the land. I know ecologists wince to see hillsides gilded in this tenacious species, but I couldn't help but feel euphoric. As I walked, views opened over the Pacific Ocean, which wore a slim mantle of clouds, and the low light of early evening lent the scene a dreamy quality. With no signs of the city in sight, it wasn't hard to imagine what this place must have looked like hundreds of years ago.
This land, one of only five areas in the world with a Mediterranean climate, has been providing for human beings for at least 10,000 years. Before colonization, the Chumash and the Gabrielino-Tongva prospered here. They gathered acorns from oak woodlands, fish from the sea and game from the mountains, and they traded up the coast and as far as Arizona. Today, the Satwiwa Native American Indian Culture Center, located in the park, hosts ceremonies, cultural workshops and other programs.
I was surprised to learn that many Angelenos don't know that the wild terrain on the edge of their city is public parkland. The site's unusual form may contribute to the lack of awareness: The park weaves in and out of communities, and it is collaboratively managed by the Park Service, California State Parks, the Mountains Recreation Conservation Authority and the Santa Monica Mountains Conservancy. One day, I stopped by the visitor center, which was built on the former site of a Chumash village, and overheard a woman say that she had lived in Los Angeles her whole life and had never been here — never even known about it. Luis Jimenez, the Park Service ranger on duty, nodded, unsurprised. He too hadn't had much of an interest in or opportunity to visit parks before he scored an internship here in college, then assumed a full-time role.
"The Park Service is not something people think about when they're living in Los Angeles," he said. "People think the national parks are only the iconic pictures you see on Nat Geo." He told me that he occasionally goes to the supermarket in his uniform and gets quizzical looks. "People are like, what are you doing here? This is L.A., not Yellowstone." And yet, millions of people, including more than 20,000 schoolchildren, go to the park every year. Because it's so close to an urban area, the Park Service considers it an important gateway where city kids and those with limited access to open space can enjoy the natural world.
In addition to providing places to play outside, the Santa Monica Mountains National Recreation Area protects everything from Chumash archaeological sites to old movie-studio properties. Sadly, the Woolsey Fire incinerated many of the park's cultural gems, including the 1926 Peter Strauss Ranch, a historic vacation home and amusement park; a museum full of archaeological artifacts, fossils and other collections at Rocky Oaks; and Western Town at Paramount Ranch, an Old West set that had been used for TV and movie filming since 1927. One overcast afternoon, I walked through the wreckage of Western Town. There wasn't much there. A church and a railroad depot on the outskirts survived, but other than the remains of a washing machine (from a home that was destroyed in the fire) and scraps of deformed metal, it was little more than wispy ash.
The Park Service plans to rebuild the set as well as the Peter Strauss Ranch, but the recovery process will take years, and many are still reeling from the losses. Thirty Park Service structures burned down, including three houses that four park employees lived in, and Jimenez told me that among employees, a sense of sadness has lingered. Visitors also felt some grief. Many people had hosted weddings and events at Paramount Ranch. My Airbnb host, Anne Flanders, told me that she and her husband used to spend long lazy Sundays reading the paper in the shade of a eucalyptus grove that vanished in the fire. Before I left Western Town, however, I noticed that a huge, mature live oak tree that had been scorched by the fire and looked dead was, against all odds, sprouting green growth from its charred branches.
It didn't take me long to figure out that the best way to see this park is on foot. One day, I persuaded my college friend Matt Jones, who lives in Los Angeles, to come with me on a hike up Sandstone Peak, the tallest mountain in the range. In his convertible, we zoomed around the back roads that curl through the mountains, but all routes to the trailhead seemed to be closed for repairs related to the fire and the storms that followed it. Foiled, we instead headed to Point Mugu State Park, the westernmost section of the recreation area, arriving about an hour and a half after we set off from my Airbnb in Woodland Hills in western Los Angeles.
This region burned in 2013, but thick vegetation has already grown back. We climbed up the Overlook Trail through hills awash in greenery and flowers, inhaling the delicate scents of various blooms and watching as crows floated below us, their shadows cruising across the land. Matt pointed out a whale surfacing offshore. Before turning around, we stopped for a snack on a rocky knob dotted in yellow-bloomed giant coreopsis. Sitting on top of this singular knoll felt like lounging in an enormous flowerpot.
The next day, I figured out a way to get to the Sandstone Peak Trailhead on a remote two-lane highway winding through the countryside. After a dizzying climb up from the coast, it turned into a serpentine, one-lane (but two-way) road with hair-raising drop-offs. I honked before blind corners but still nearly collided with cars twice. When I arrived at Circle X Ranch, a former Boy Scout camp with several trailheads, a volunteer told me that rare waterfalls were flowing at the Grotto, so I decided to hike there instead.
TRAVEL ESSENTIALS
The closest airports to the Santa Monica Mountains are the Los Angeles International Airport and the Hollywood Burbank Airport. Because the recreation area is vast and public transportation is limited, it's very helpful to have a car. Thousand Oaks, Agoura Hills and Calabasas, all inland from the park, are convenient bases, or you could stay on the coast in Malibu. Consider starting your explorations at the interagency visitor center, which is staffed with Park Service rangers and state park employees who can advise on trail conditions and suggest things to do. Spring and fall — when the weather is especially pleasant and crowds are smaller — are nice times to visit, but the weather is typically mild year-round. Note that though trails are open 24 hours a day, parking lots are open only from 8 a.m. to sunset. Go to nps.gov/samo for more information.
Perhaps because it was a weekday afternoon, I had the path almost entirely to myself. A yellow-striped snake slithered through a stream right in front of me, and a bird swooped so close to my head, I could hear its wings slice the air. I passed by what some call a ghost tree, a tree that had been so completely incinerated that its roots vanished, creating a hole in the ashy soil.
The final leg down to the Grotto requires hand-and-foot clambering over a stretch of boulders. Since I was alone, I felt a hint of anxiety, and sure enough, a rock dislodged near the bottom, and a zing of adrenaline shot through my body. I went tumbling, arriving — unceremoniously and a bit scraped up — in a garden of rocks threaded by a vigorous stream. Branches formed an intricate latticework overhead, and beams of afternoon sunlight illuminated the small insects floating about, turning them jewel-like. I entered a small cave and circled around to an alcove behind a cascade. Beads of water rained down from the walls and streamed off vines. In the murky darkness, all I could hear was the sound of water.
On the way back, I climbed through burnt shrubs and lush meadows. Buttresses of sandstone surrounded the valley like a council of elders, and crickets and other insects heralded the arrival of evening.
When I read about the losses borne of climate change, I often think of them as permanent, leaving a void. The devastation that this powerful fire wrought made me fear for the future of this landscape — for all of our futures. At the same time, the bold, fleeting beauty of the verdant growth and a possibly once-in-a-lifetime bloom reminded me that there is so much more uncertainty — and possibility — than I usually believe. The future has not yet been written.
As I neared the trailhead, I noticed a pair of small butterflies chasing each other about. They landed in the middle of the trail right in front of me, opening and closing their wings in a mysterious rhythm. Then suddenly, they rose, and as easily as they had alighted, they set off toward some unseen destination, and I carried on toward mine.
---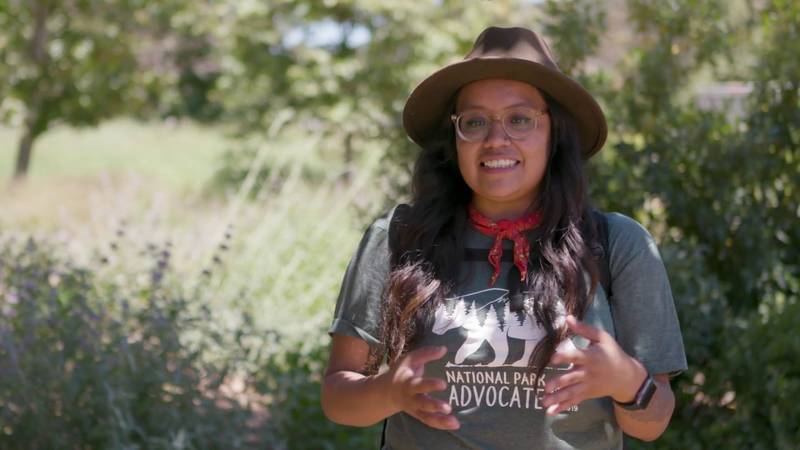 Video
For people to become protectors of our national parks, they must first have opportunities to know and love them. NPCA's Los Angeles team including Young Leaders Council members recently explored…
See more ›
NPCA AT WORK
Santa Monica Mountains National Recreation Area is stunning, fascinating and expansive, but it could be even bigger and better. For years, NPCA staff, conservationists, community members and political leaders have argued that expanding the park would protect important historic and cultural sites as well as some of the last remaining wild lands in the region.
The realization of that dream may be at hand. In March, Rep. Adam Schiff (D-Burbank) and Sen. Dianne Feinstein (D-CA) reintroduced legislation that would create the Rim of the Valley Unit of the park, adding 191,000 acres and more than doubling the size of the recreation area.
About the Photographer
David Zentz is a photographer based in Los Angeles.
"As more of this area is developed and open space diminishes, the wildlife it supports is increasingly at risk," Schiff said in a statement when he introduced the bill. "Congress must preserve the Rim of the Valley for the next generations."
An expanded park would promote the preservation and restoration of critical wildlife habitat and corridors used by mountain lions, coyotes, bobcats and other animals, supporters say. It would also create new outdoor opportunities in a metropolitan area with more than 17 million people. And it would stitch together disparate lands that tell the complex story of Southern California going back to its earliest inhabitants.
Similar legislation failed in the past, but the bill is moving ahead.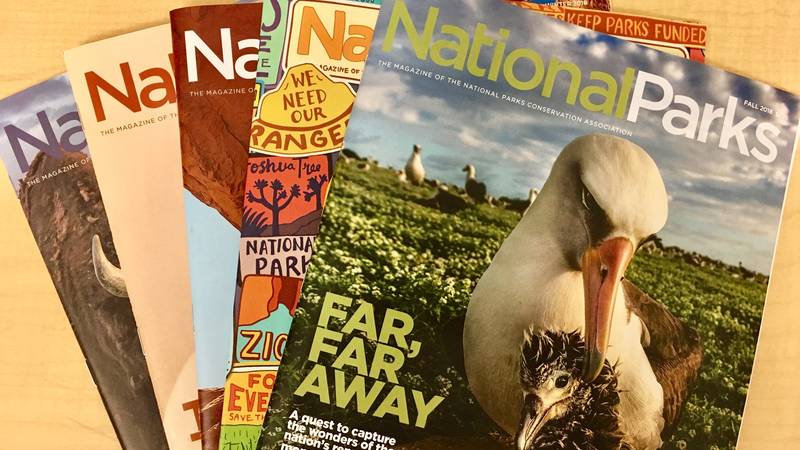 Subscribe to
You can read this and other stories about history, nature, culture, art, conservation, travel, science and more in National Parks magazine. Your tax-deductible membership donation of $25 or more entitles…
See more ›
"It's looking very promising," said Dennis Arguelles, NPCA's Los Angeles senior program manager, who led the effort to assemble a diverse, bipartisan coalition of supporters.
The Rim of the Valley corridor includes the mountains surrounding the San Fernando, Simi, Santa Clarita, Crescenta and Conejo Valleys, as well as parts of the San Gabriel Valley foothills. A collection of state, county and private land, the area would be collaboratively managed — like the current site — if added to the park. "What the Park Service brings to the table is its expertise in research, planning and community engagement," Arguelles said.
The Rim of the Valley campaign is just one piece of NPCA's work in the recreation area. The organization has teamed up with local groups to connect urban and underserved communities to the park. NPCA also has supported wildfire recovery efforts, working with corporate partners such as The Body Shop to help with habitat restoration.
About the author
Kate Siber

Kate Siber, a freelance writer and correspondent for Outside magazine, is based in Durango, Colorado. Her writing has appeared in National Geographic Traveler and The New York Times. She is also the author of "National Parks of the U.S.A.," a children's book.